Submitted by Chandra Pietsch on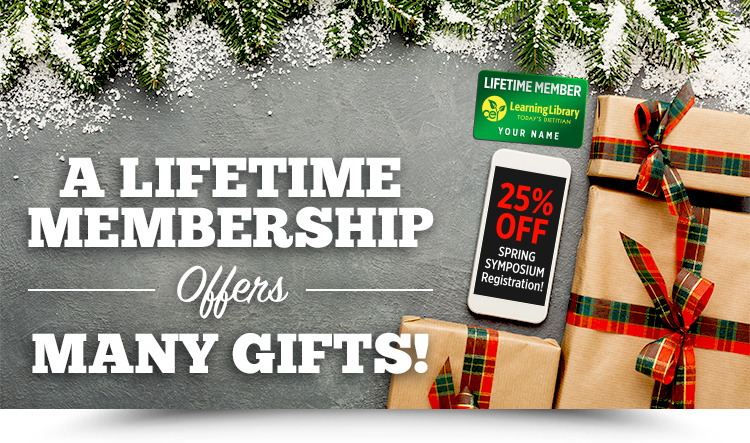 Celebrate Your Career Development for Years to Come!

We're making our Lifetime Membership to the CE Learning Library available for the holidays! This special status offers RDs  gifts that will not only provide a constant resource to earn CEUs for life, but also develop new skills, expand your knowledge base, and learn from respected subject matter experts.

Between now and the end of 2019, you can gain access to our CE Learning Library for the rest of your life! 
For just $599, your Lifetime Membership includes unlimited access to every 2-credit self study course and 1-credit webinar we offer... FOR AS LONG AS YOU LIVE!*

Lifetime Membership also provides a 25% discount on the currently-published registration fee for
Today's Dietitian events, including our 2020 Spring Symposium in Savannah, May 17–20, 2020.

This holiday season, treat yourself to the gift of a lifetime — education! Then enjoy the benefit of membership by joining us for less at our 7th annual Spring Symposium event exclusively for dietitians!