To watch our recorded webinars on our YouTube channel, click here.
To view our webinars available for CPE credit, click here.
For help recording these CPE activites in your Professional Development portfolio, click here.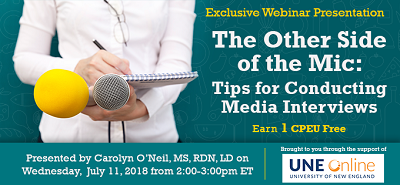 The Other Side of the Mic: Tips for Conducting Media Interviews, presented by Carolyn O'Neil MS, RDN, LD, sponsored UNE Online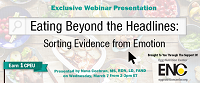 Eating Beyond the Headlines: Sorting Evidence from Emotion, presented by Neva Cochran, MS, RDN, LD, FAND, sponsored by The Egg Nutrition Center. 
Family Meals Matter: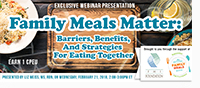 Barriers, Benefits, and Strategies for Eating Together, presented by Liz Weiss, MS, RDN, sponsored by The Food Marketing Institute Foundation and National Family Meals Month™
 

The Sustainability and Nutrition Connection, presented by Danielle Nierenberg and Chris Vogliano, MS, RD, sponsored by Barilla.

Update: What's New in the World of Carbohydrates, presented by Joanne Slavin, PhD, RD, sponsored by Barilla.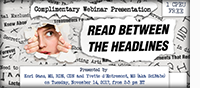 Read Between the Headlines, presented by Keri Gans, MS, RDN, CDN and Yvette d'Entremont, MS (a.k.a. SciBabe), sponsored by Splenda.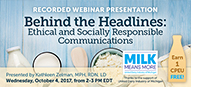 Behind the Headlines: Ethical and Socially Responsible Communications, presented by Kathleen Zelman, MPH, RDN, LD, sponsored and accredited through Milk Means More (Michigan's Dairy Council).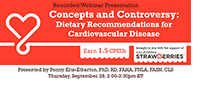 Concepts and Controversy: Dietary Recommendations for Cardiovascular Disease, presented by Penny Kris-Etherton, PhD, RD, FAHA, FNLA, FASN, CLS, sponsored by The California Strawberry Commission.