Recorded Webinar: Power Up Your Cells with NAD+ to Add Health to Years™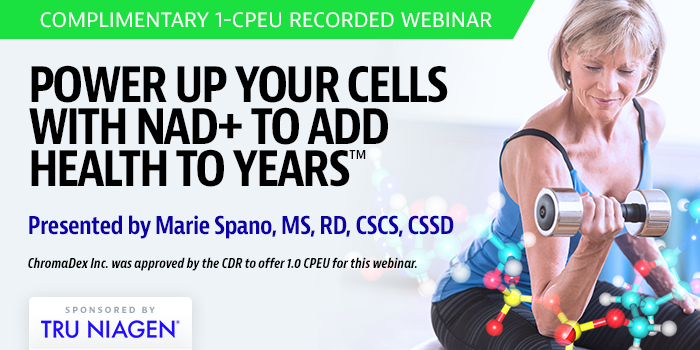 This webinar was presented on Wednesday, March 3, 2021, from 2–3 PM EDT.
The World Health Organization (WHO) states, "At the biological level, aging results from the impact of the accumulation of a wide variety of molecular and cellular damage over time." Cellular dysfunction occurs from exposure to various physiological and metabolic stressors causing subsequent epigenetic changes. The better cells can respond to stressors, they become resilient, and overall health improves.

A growing body of published research suggests the level of a critical coenzyme called nicotinamide adenine dinucleotide (NAD+) is an important factor in cellular resilience and age-related decline. NAD+ plays an essential role in maintaining healthy mitochondrial and cellular function, activating DNA repair mechanisms, and helps to resist the effects of metabolic stressors.

The different forms of B3 vitamins serve as precursors for NAD+. Vitamin B3 is an essential nutrient that must be consumed through diet. While the RDA is sufficient to avoid pellagra, a disease caused by a lack of vitamin B3, requirements for supporting optimal health have yet to be established. A subclinical NAD+ deficiency has been hypothesized to be a common factor of aging, indicated by reduced NAD+ levels.

Join Marie Spano, MS, RD, CSCS, CSSD, for a webinar that will provide an understanding of why and how boosting NAD supports energy production and healthy aging, and how NAD+ repletion can be attained through lifestyle methods and NAD+ precursors.
By registering for this free continuing education course, you are granting permission to Today's Dietitian to share your demographic information and e-mail with the course sponsor for potential marketing purposes. 
Learning Objectives
After completing this activity, nutrition professionals will be better able to:
Learn how cells use NAD+ coenzymes to support energy production and cellular metabolism.
Identify factors that disrupt NAD+ homeostasis and cause depletion of the NAD+ pool.
Understand how cells use NAD+ to support healthspan by rejuvenating the body's natural energy production mechanisms and promoting cellular repair.
Understand NAD+ repletion and the precursors supporting it.
Additional Information
Suggested CDR Performance Indicators:
6.2.3, 6.2.5, 8.1.3, 8.1.4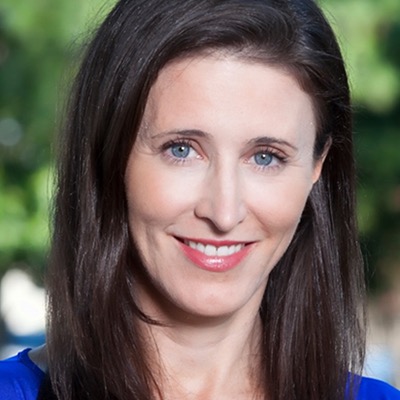 Marie A. Spano, MS, RD, CSCS, CSSD, is a nutrition communications expert and one of the country's leading sports nutritionists. Spano is the consulting major league sports dietitian for the Atlanta Braves and Atlanta Hawks. She previously worked for the Atlanta Falcons, Atlanta Thrashers, and Blackzillians. She enjoys the challenge of communicating scientific information in an approachable, understandable format to a variety of audiences. Spano has appeared on NBC, ABC, Fox and CBS affiliates, and authored hundreds of magazine articles and trade publication articles, written book chapters, and marketing materials and web copy on a variety of topics ranging from novel food ingredients to preventing sarcopenia. She is co-editor of the NSCA's "Guide to Exercise and Sport Nutrition."
Marie A. Spano, MS, RD, CSCS, CSSD, has the following relevant disclosure to report: she has received honorarium from ChromaDex Inc. She certifies that no conflict of interest exists for this program. View our disclosure policy.

TRU NIAGEN® PRO is made with patented NIAGEN® nicotinamide riboside, manufactured by ChromaDex Corp., a science-based integrated nutraceutical company devoted to improving the way people age. ChromaDex scientists partner with leading universities and research institutions worldwide to discover, develop and create solutions to deliver the full potential of NAD and its impact on human health. To learn more about TRU NIAGEN® PRO products, visit practitioner.truniagen.com.
ChromaDex Inc. was approved by the CDR to offer 1.0 CEU for this webinar.