Recorded Webinar: Sleep: Cycles, Rhythms, Health, and Weight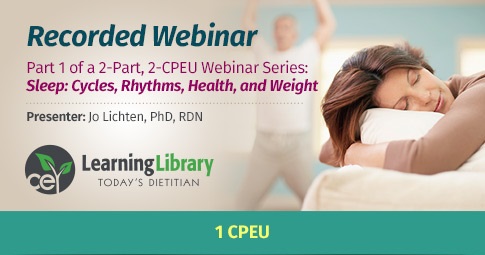 Suggested CDR Learning Codes: 1120, 2110, 4010, 4040; Level 2
Suggested CDR Performance Indicators: 1.6.2, 8.2.1, 8.2.4, 8.3.6
Overweight and obesity are typically thought of as an imbalance between what you eat versus calories burned through movement. It's only been recently that research studies have linked inadequate sleep to weight gain (as well as diabetes, heart disease, and cancer). Often left out of health recommendations, sleep was not included among the first two sets of national health objectives guiding public policy (1990, 2000). It was not until Healthy People 2010 that objectives related to sleep were included.

In this program, Dr. Jo® (PhD nutritionist, registered dietitian, and author of REBOOT—how to power up your energy, focus, and productivity) goes beyond the well-known recommendation of simply getting more sleep and into an in-depth discussion of how the length and quality of sleep has profound effects on health, weight, and productivity levels. We'll dive into a fascinating discussion about the recent scientific research regarding sleep cycle and circadian rhythms—and diet and lifestyle changes to recommend to keep the body in sync.
This webinar is Part 1 of a 2-Part series. The live version of this webinar was presented by Dr. Jo® Lichten on Wednesday, March 30, 2016, from 2-3 pm EDT. This recorded version is approved for one hour of continuing education credit. RDs should list code 175 for this activity type.
Learning Objectives
After completing this continuing education course, nutrition professionals should be able to:
Identify the 2007 AASM stages of sleep and the role of each stage.
Describe how sleep quality affects health and energy levels—and recommend five simple strategies to improve sleep quality.
Explain how the caffeine (in terms of the total amount and its half-life) can influence focus and attention, as well as sleep.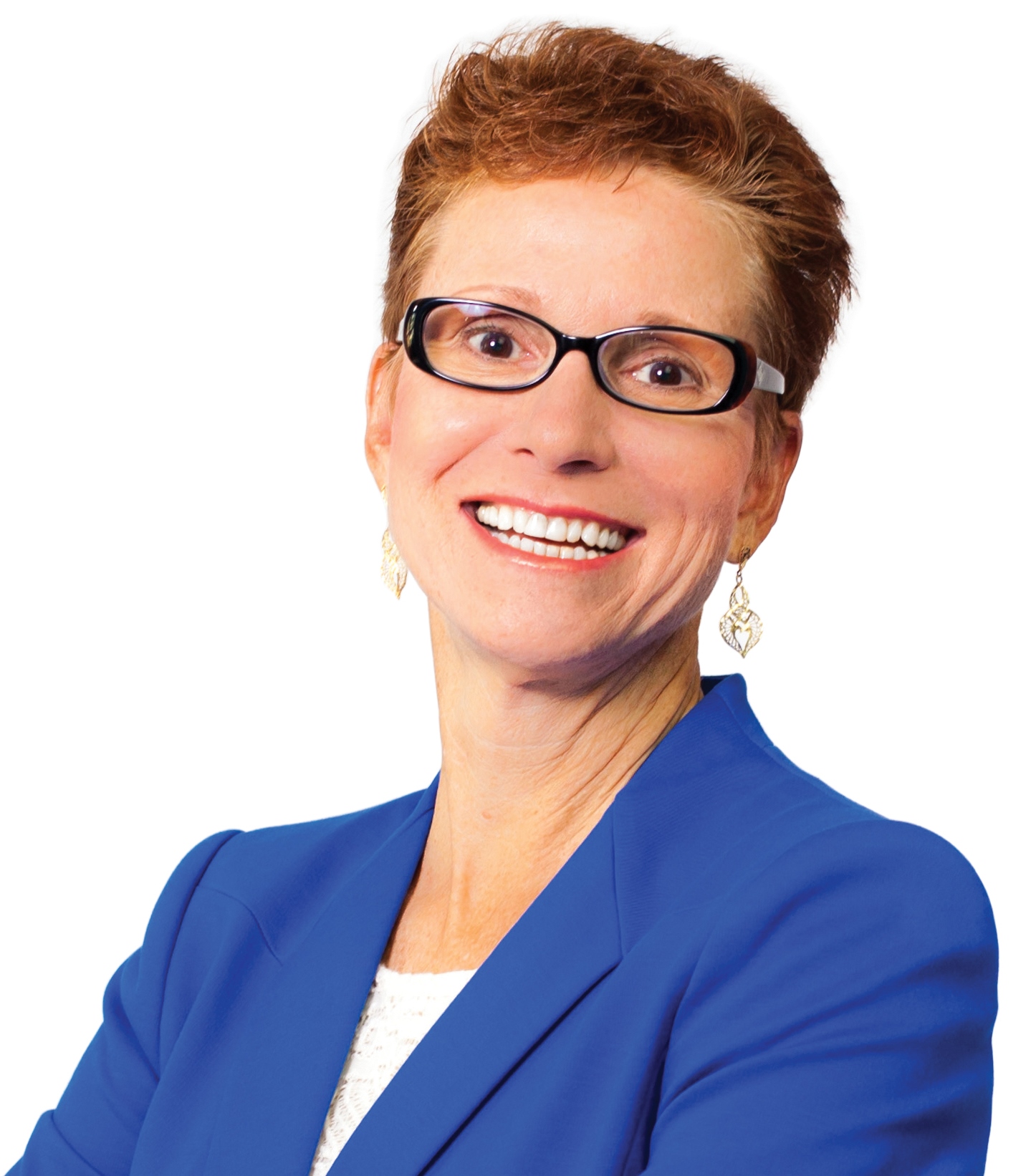 Dr. Jo® Lichten has been fascinated with the study of sleep ever since she took a master's level neurophysiology class back in the 70s. This was a time when scientists were just beginning to understand, in depth, what happens to our body and brain during sleep—and what happens when we don't get enough or the right type. She conducted a complete review on the topic for her latest book, REBOOT—how to power up your energy, focus, and productivity. Dr. Jo® has presented more than 1000 programs to companies and conventions on energy management, staying healthy and fit on the road, and stress solutions. She's also a consultant with Johnson & Johnson Human Performance Institute.
Jo Lichten reports the following relevant disclosures: she serves as a consultant to Johnson & Johnson Human Performance Institute. She has certified that no conflict of interest exists for this program. View our disclosure policy.