Recorded Webinar: Out of Sync Sleep: Chronotype, Jet Lag, Seasonality Disorders, and Shiftwork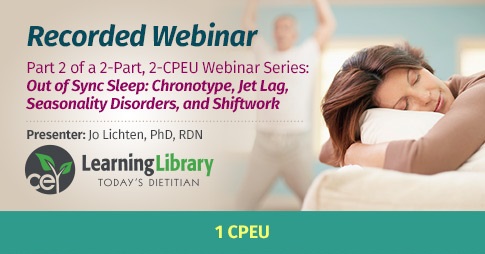 Suggested CDR Learning Codes: 1120, 2110, 4010, 4040; Level 2
Suggested CDR Performance Indicators: 1.6.2, 8.2.1, 8.2.4, 8.3.6
Building on the basics of the sleep cycle, circadian rhythm and their influence health, weight, and safety discussed in Part I, Part II of the series will examine what happens when these cycles get out of sync.
We'll discuss out of sync circadian rhythms including chronotypes (morning larks and night owls) which interfere with personal and work life, jet lag for travelers (or during seasonal time changes), and seasonal affective disorder (SAD). Lastly, we'll have a discussion about the effects of working long hours and shiftwork since both have profound effects on both sleep cycle and circadian rhythm—resulting in changes in our health, weight, and energy levels. Each topic will be followed by evidence-based health and diet recommendations for management including dietary changes, bright light therapy, recovery breaks, supplemental melatonin, and prophylactic naps.

This webinar is Part 2 of a 2-part series. The live version of this webinar was presented by Dr. Jo® Lichten on Wednesday, April 6, 2016, from 2-3 pm EDT. This recorded version is approved for one hour of continuing education credit. RDs should list code 175 for this activity type.
Learning Objectives
After completing this continuing education course, nutrition professionals should be able to:
Consider several ways to regulate circadian rhythm for shift workers and business travelers suffering from jet lag.
Describe how naps can best be used to improve productivity and performance.
Specify five ways in which patients and clients can adapt when life and career require shifts in personal circadian rhythms.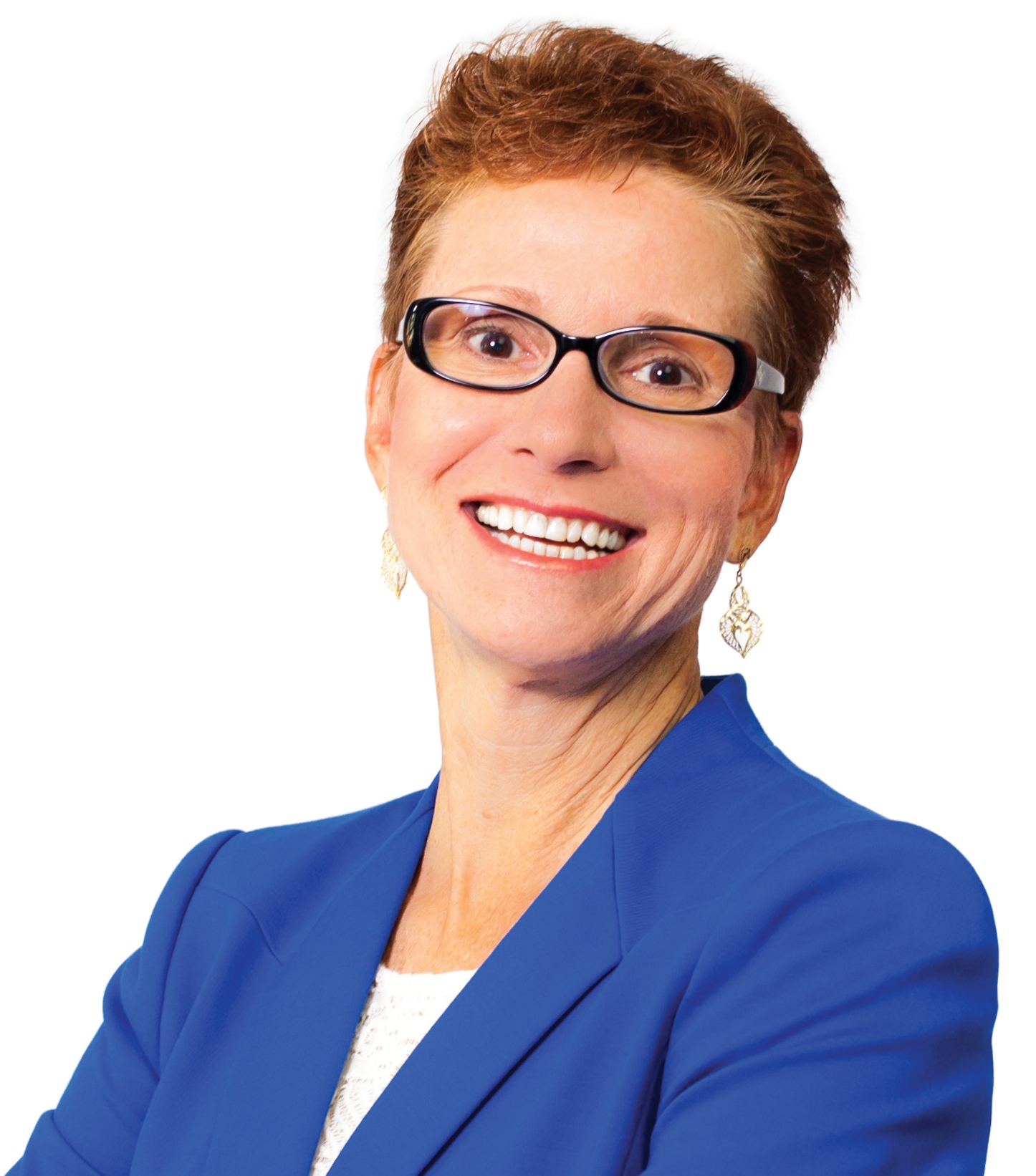 Dr. Jo® Lichten has been fascinated with the study of sleep ever since she took a master's level neurophysiology class back in the 70s. This was a time when scientists were just beginning to understand, in depth, what happens to our body and brain during sleep—and what happens when we don't get enough or the right type. She conducted a complete review on the topic for her latest book, REBOOT—how to power up your energy, focus, and productivity. Dr. Jo® has presented more than 1000 programs to companies and conventions on energy management, staying healthy and fit on the road, and stress solutions. She's also a consultant with Johnson & Johnson Human Performance Institute.
Jo Lichten reports the following relevant disclosures: she serves as a consultant to Johnson & Johnson Human Performance Institute. She has certified that no conflict of interest exists for this program. View our disclosure policy.