Ultraprocessed Foods and CVD
This continuing education course explores foods that are classified as ultraprocessed, food processing methods that are utilized during the creation of ultraprocessed foods, and ultraprocessed foods' impact on specific risks factors for CVD, including high blood pressure, high cholesterol, and obesity, as well as overall CVD.
This course is complimentary thanks to the support of our sponsor, Hass Avocado Board.
By registering for this free continuing education course, you are granting permission to Today's Dietitian to share your demographic information and e-mail with the course sponsor for potential marketing purposes.
Learning Objectives
After completing this continuing education course, nutrition professionals should be better able to:
Describe the relationship between the consumption of ultraprocessed foods and heart disease risk.

Summarize the impact ultraprocessed foods have on blood pressure, cholesterol, and obesity.

Understand how certain food processing methods may impact cardiovascular health.

Implement practice guidelines to help reduce the consumption of ultraprocessed foods and improve heart health.
Additional Information
Suggested CDR Performance Indicators:
4.1.2, 6.2.5, 8.1.2, 8.3.6
Michelle Routhenstein, MS, RD, CDE, CDN, is a preventive cardiology dietitian certified in weight management and owner and president of Entirely Nourished LLC, a nutrition counseling and consulting private practice. Routhenstein developed and implemented a risk assessment tool and telehealth lifestyle medicine program to identify and reduce risk of CVD through lifestyle modification.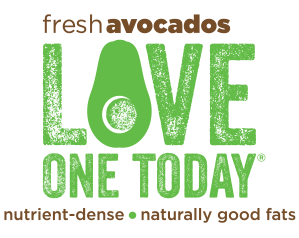 This complimentary continuing education course is brought to you with support from Hass Avocado Board. Please note that Hass Avocado Board provided financial support only and did not have input into the information provided in this course. The author has no relevant disclosures to report regarding this program. She has certified that no conflict of interest exists for this program. View our disclosure policy.