Recorded Webinar: The Ethics of Hunger. Nourishing Communities in Need.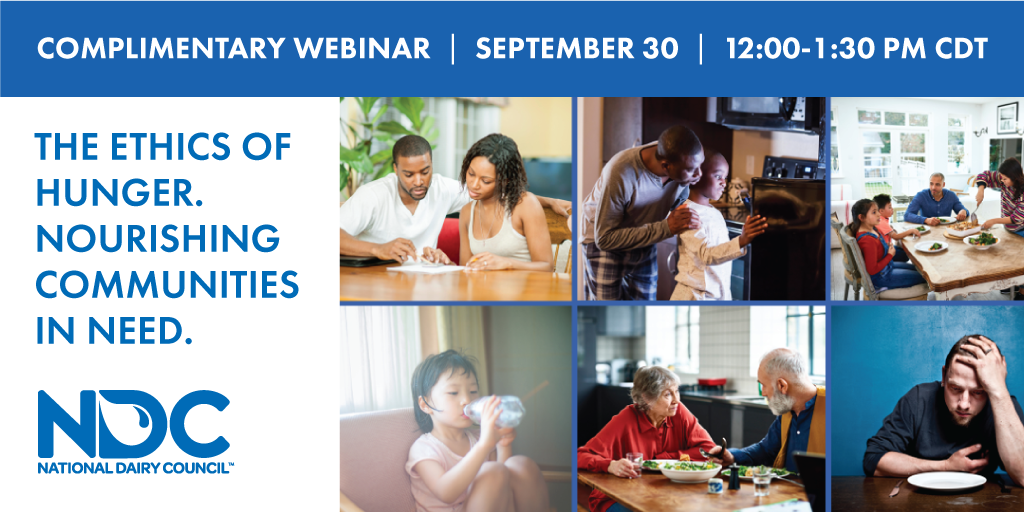 The COVID-19 pandemic has put food insecurity in the spotlight. Millions of our neighbors are relying on food assistance programs as they are forced to make decisions about how to spend their limited budgets on housing, medicine, cleaning and sanitation supplies and nutritious foods. Feeding America has estimated that more than 54 million people – including 1 in 4 children – may experience food insecurity in 2020.
Join nationally recognized leaders, Clancy Harrison, MS, RDN, FAND, Jerod Matthews, and Jean Ragalie-Carr, RDN, LDN, FAND as they shed light on the impact of COVID-19 and the surrounding social justice issues of hunger in America. This webinar will provide practitioners with screening tools and resources to facilitate solutions to improve access to nutrient-rich foods for all.
Learning Objectives
After completing this activity, nutrition professionals will be better able to: 
Describe the impact of COVID-19 on hunger in America.
Explain the connection between food security and overall health.
Describe the role of health and wellness professionals in food insecurity.
Recognize misconceptions surrounding food insecurity from a social justice and ethics of hunger viewpoint.
Identify innovative solutions and resources to help fight hunger and improve health outcomes locally.
Additional Information
Suggested CDR Performance Indicators:
1.3.5, 1.1.8, 3.3.2, 8.2.1

In her role, on behalf of more than 42,000 dairy farmers, Jean Ragalie-Carr leads strategy and programs that bring organizations together to create meaningful change when it comes to health, wellness and sustainable nutrition.
Committed to a culture of wellness, Jean has served over the course of her career as a clinical, public health, business and communications dietitian, creating and fostering powerful partnerships from the White House to the school house. She has worked with organizations to improve public health, help children eat right, move more, fight hunger and educate people about healthy and sustainable food systems. She helped create Fuel Up to Play 60, the largest in school nutrition and physical activity program in the country. Jean is past Chair of the Academy of Nutrition and Dietetics Foundation, the only charity devoted to nutrition and dietetics. Jean has been active in the Academy of Nutrition and Dietetics at the local, state and national levels, and through the Foundation is sharing her personal passion as she works to connect and engage registered dietitians and other health and wellness professionals with agriculture.
Jean is an avid walker and loves getting out into the fresh air logging a minimum of 12k steps a day no matter where she is.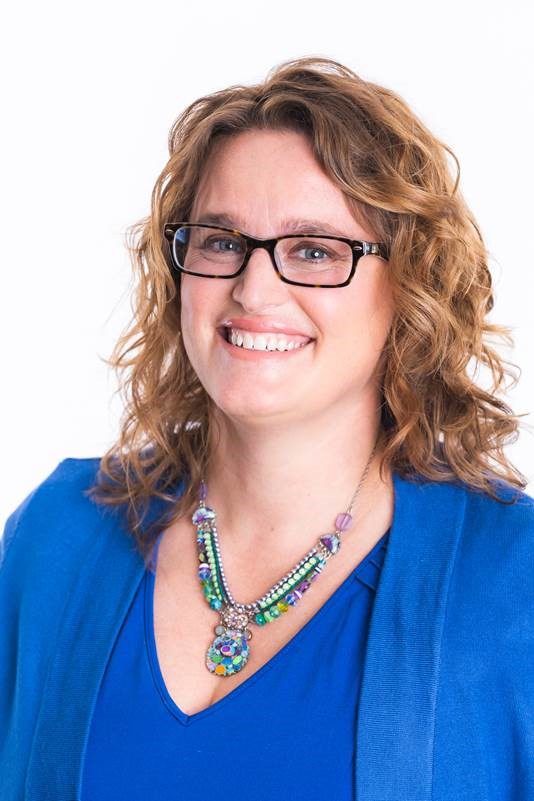 As a registered dietitian, TEDx speaker, international speaker, and author, Clancy Harrison challenges the way food insecurity is approached in the US. Her mission to demolish the stigma around healthy food access places her on the cutting edge of advocacy.
Clancy is the founder of the Food Dignity® Project, a strategic program for leaders who want to shift how they approach nutrition outreach by making healthy food access a priority. She transforms the lives of thousands of people through her work with corporations, non-profit organizations, and universities.
Currently, Clancy is an advisory board member for the Pennsylvania American Academy of Pediatrics Food Insecurity EPIC program, Ambassador of the National Dairy Council, and the President of the Al Beech West Side Food Pantry. Since the onset of COVID-19 Clancy has distributed over 1 million meals in her community to improve access to healthy food.
You can tune in weekly with Clancy at The Food Dignity® Podcast.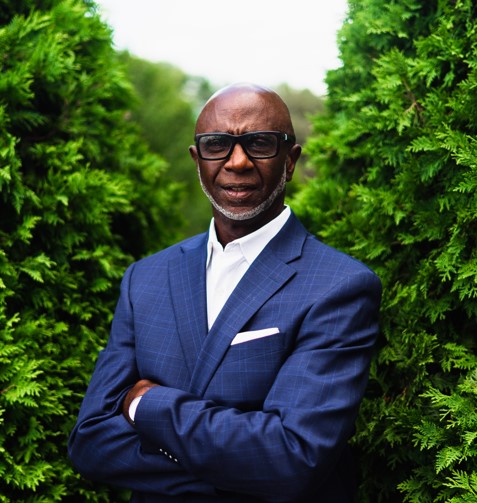 Jerod Matthews, Director, Dairy Supply Chain Partnerships, currently works to strategically and collaboratively manage existing food and national partnership donation programs within the CPG industry, through a variety of business solutions and specific partner strategies. With the assistance from the national and local partners, Feeding America is able to provide food banks food resources to support those impacted by food insecurities in the communities they serve.
Jerod has over 25 years of food /supply chain experience, and valuable experience in sales, marketing, and distribution within the food and international publishing industries. Jerod has worked with companies such as International Home Foods Products, Time Inc. Services, Hearst-Conde Nast Publications, and has spent the past 14 years within Feeding America's Manufacturing Product Sourcing team, developing strong partnerships and innovative programs that focus on specific issues and causes. Jerod has led the Feeding America dairy strategy development that has evolved into numerous innovative models to gain access to more nutritional dairy products into the Feeding America network of food banks. Jerod has accomplished this by managing internal Feeding America resources along with building strong external partnerships within the dairy industry to create a vision to develop network scale, procurement power, and position as the leading hunger relief organization in the country.
Jean Ragalie-Carr has the following relevant disclosures to report: she is an employee of National Dairy Council. She certifies that no conflict of interest exists for this program.
Clancy Cash Harrison has the following relevant disclosures to report: she has received honorarium from the National Dairy Council. She certifies that no conflict of interest exists for this program.
Jerod Matthews has no relevant disclosures to report and certifies that no conflict of interest exists for this program.

National Dairy Council's mission is to bring to life the dairy community's shared vision of a healthy, happy, sustainable world - with science as our foundation. On behalf of American's dairy farmers, NDC strives to help people thrive across the lifespan through science-based information on dairy's contributions to nutrition, health, and sustainable food systems. Visit us at USDairy.com or stay connected @NtlDairyCouncil.
The National Dairy Council via Dairy Management Inc. was approved by the CDR to offer 1.5 CPEU for this webinar.
Required Hardware/software
Ensure your browser's cookies are enabled in order for the GoToWebcast software to function properly. Please add "ce@gvpub.com" to your email provider's safe list. Otherwise, login instructions for this event may be caught in your spam/junk folder.