Recorded Webinar: The Role of Nutrients in Developing a Healthy Immune System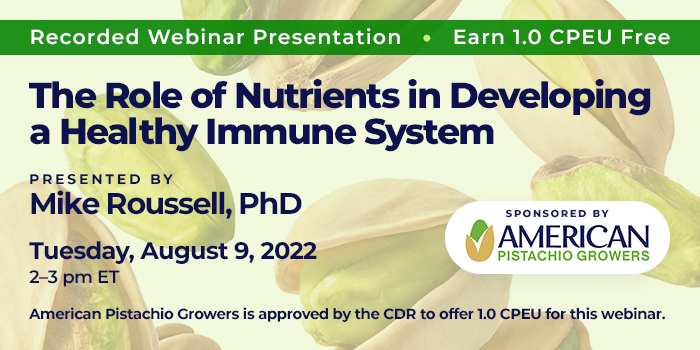 This webinar was presented on Tuesday, August 9, 2022, from 2-3 p.m. ET.
Consumers are consistently misled and misinformed about the role of specific vitamin and mineral supplements that claim to support the immune system. What's more, this has been exacerbated by the COVID-19 pandemic.
Join Mike Roussell, PhD., as he discusses the role of a nutrient-rich dietary pattern that includes pistachios to support overall immune health. Dr. Mike will describe specific benefits of key nutrients that play a role in developing a healthy immune response. He will also explore the lifestyle "blockers" that may impair and impede the most robust attempts at using nutrition to enhance the body's immune response to external pathogens.
Learning Objectives
After completing this activity, nutrition professionals will be better able to:
Identify and describe specific modifiable and non-modifiable factors that impact the body's immune response. 
Describe the way in which immune-specific nutrients contribute to the body's immune response.  
Recommend and counsel clients on specific nutrients that may support immune function.
Additional Information
Suggested CDR Performance Indicators:
8.1.2, 8.1.5, 8.4.1, 12.2.1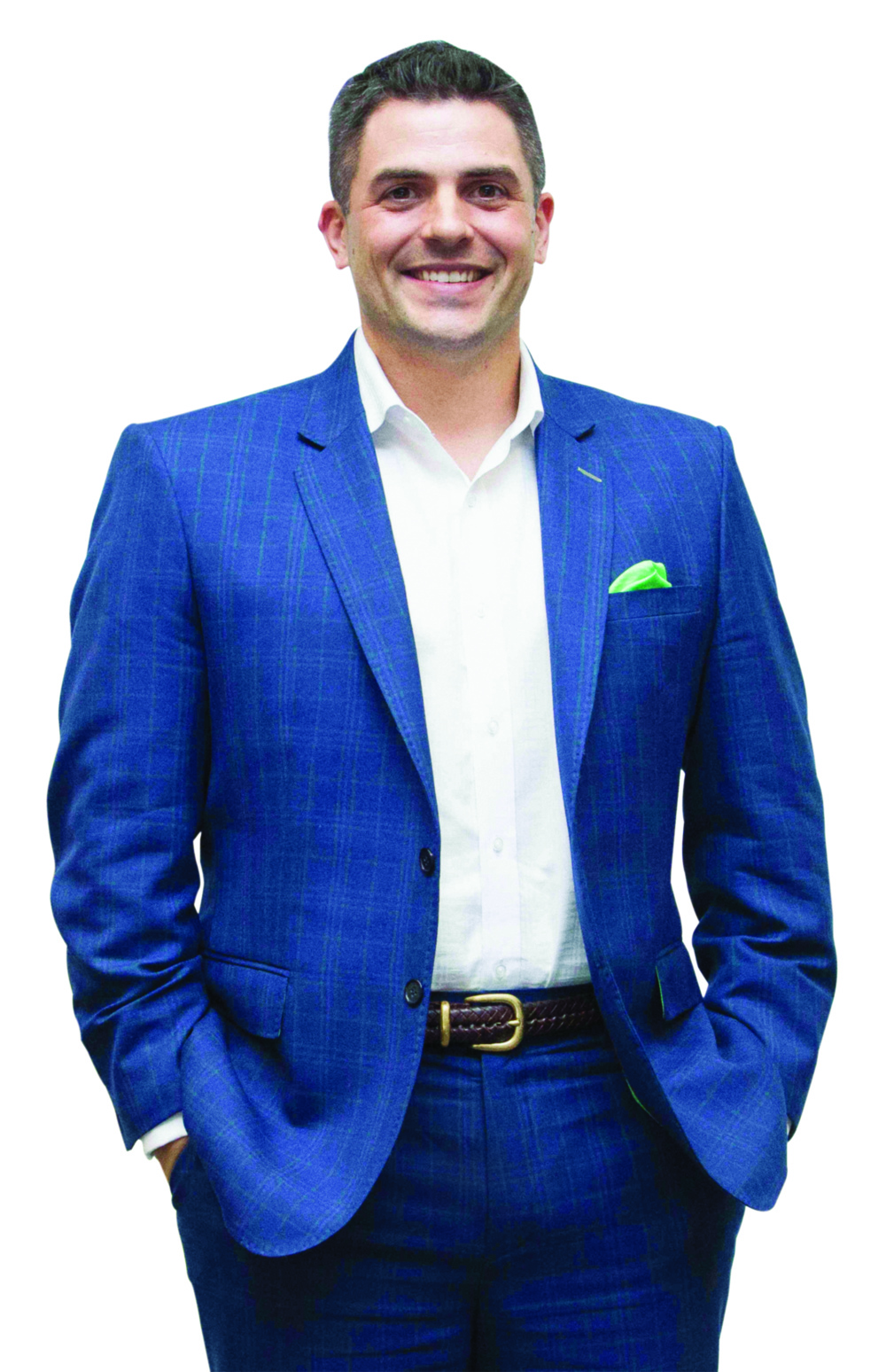 Mike Roussell, PhD – author, speaker, and nutritional consultant— is known for transforming complex nutritional concepts into practical nutritional habits that his clients use to ensure permanent weight loss and long-lasting health. He holds a bachelor's degree in biochemistry from Hobart College and a doctorate in nutrition from the Pennsylvania State University. He runs a multimedia nutrition company that provides health and nutrition solutions directly to consumers and industry professionals.
Dr. Mike's robust academic background coupled with his broad range of experience from consulting with pharmaceutical and food companies, top rated fitness facilities, and individual clients that include NBA all-stars, Hollywood Stars, and Silicon Valley Executives, give him the unique ability and experience to translate scientific findings into relevant and actionable strategies.
Dr. Mike serves on the Advisory Board for Men's Health Magazine. In addition, having published over 500 articles on health and nutrition and appearing in over 150 TV segments as a nutrition expert, Dr. Mike has authored and/or served as the consulting nutritionist for 10 books, including his two most recent books, "The MetaShred Diet" and "Strength: The Field Manual."
Dr. Mike Roussell has the following relevant disclosures to report: he is an official Nutrition Consultant to American Pistachio Growers and he is the co-owner of Substance Nutrition. He is a consultant to Mend Nutritional Products, and a former independent contractor to VitaHustle. View our disclosure policy.

American Pistachio Growers (APG) is a non-profit trade association representing over 800 grower members in California, Arizona, Texas, and New Mexico. APG is governed by a democratically-elected board of directors who are growers and is funded entirely by growers and independent processors with the shared goal of increasing global awareness of nutritious, American-grown pistachios. For more information, please visit americanpistachios.org.
American Pistachio Growers is approved by the CDR to offer 1.0 CPEU for this webinar.