Recorded Webinar: Confidence: How to Find Your Voice and Use It to Boost Your Business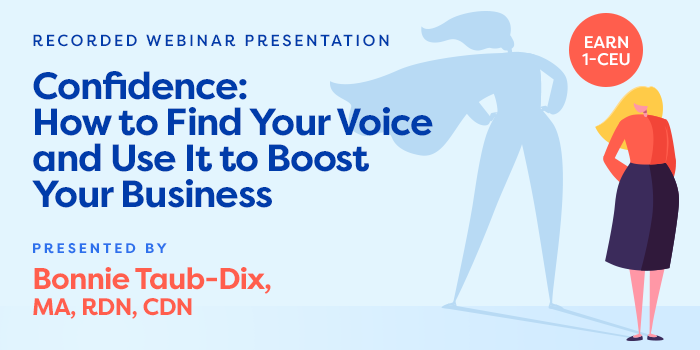 This webinar was presented on Wednesday, December 8, 2021, from 2-3 p.m. ET.
There's no doubt that the initials RD and RDN are gaining traction with consumers and media, and these days they're more recognizable than ever. But just as RDs are putting messages out there, so are influencers who may be less credible but perhaps more visible. Their following may be based on popularity instead of credibility, but still many RDs continue to compare themselves to these less qualified competitors. 
And where did that lack of self-assurance come from? These feelings may be rooted in negative self-talk, fueling the belief that "you're not good enough or popular enough" to connect with media. Although it's true that media training and camera confidence is important, even with appropriate education and training RDs can still construct roadblocks. Instead, we should be breaking down barriers and building bridges.
Join Bonnie Taub-Dix, MA, RDN, CDN, as she shares her 30+ years of experience as a media expert. In this engaging webinar, Bonnie will teach you how to leverage strengths, expand reach (beyond social media), and take advantage of the power of traditional media in order to bring personal, professional and financial satisfaction. 
Learning Objectives
After completing this course, nutrition professionals will be better able to:
Assess individual communication skills to determine strengths, talents, and areas for improvement.
Formulate approaches that will increase coverage in and exposure to all media outlets.
Implement specific strategies when reaching out to and working with the media.
Additional Information
Suggested CDR Performance Indicators:
2.1.1, 2.1.3, 2.3.4, 2.4.3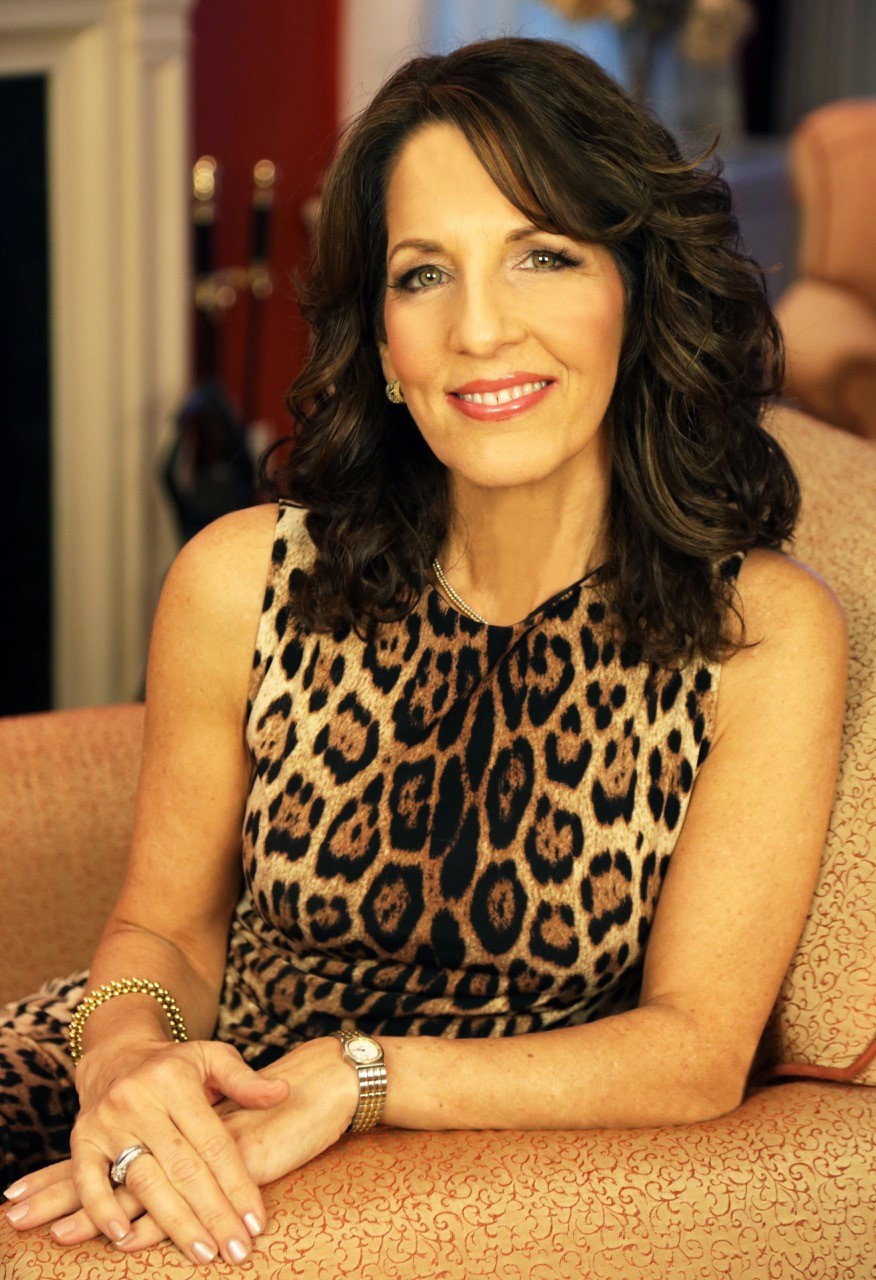 Bonnie Taub-Dix, MA, RDN, CDN,  is the award-winning author of, Read It Before You Eat It – Taking You from Label to Table, and creator of the website, BetterThanDieting.com and the "How to Work with the Media and Make the Media Work for You" master course. Bonnie is a media personality, media trainer, spokesperson, motivational speaker, journalist, and corporate and brand consultant whose messages are laced with her culinary passion, her credible guidance as an advisor and her wit and wisdom as a mom.
Bonnie is Director and Owner of BTD Nutrition Consultants, LLC, with offices on Long Island and in New York City. Bonnie is a Health & Wellness Contributor for TODAY.com, US News & World Report, and various publications. Her articles, quotes, and interviews have appeared in thousands of stories in all forms of media comprised of television and radio shows and print and online platforms. She is an advisor to global corporations, food companies, and media outlets, through her stories, media/social media campaigns, social media posts, wellness programs, and workshops for health professionals and consumers.
Bonnie is a past spokesperson for The Academy of Nutrition and Dietetics and the recipient of their prestigious Media Excellence Award. Her favorite pastime is cooking in the kitchen with her family especially since, even more important than some subjects you learn in school, Bonnie has set an example when setting her table by teaching her kids that nutritious and delicious can exist on the same plate. On a personal note, Bonnie is grateful to be able to do what she loves every day and she takes pride in being referred to as, "genuine," "sincere," "reliable," and "professional."
The speaker has no relevant disclosures to report and certifies that no conflict of interest exists for this activity. View our disclosure policy.