Recorded Webinar: Work-Life Balance: Personal and Professional Satisfaction for Practitioners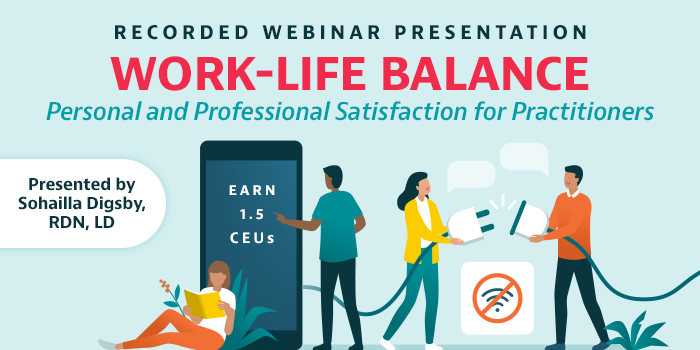 The live version of this webinar was presented on Thursday, July 30, 2020, from 2–3:30 PM EDT.
Have you found work-life balance, where you can give 100% at work and still wrap up the day with enough grit and grin to be fully present for your loved ones? Are you finding yourself overwhelmed, falling behind with your duties at home, or undermining your personal potential? Going to bed satisfied with what you've accomplished, learned, and expressed each day requires strategic choices.

Join Sohailla Digsby, RDN, LD, for a webinar that will prove that, despite your role at work or within your multidisciplinary team, you can implement strategies and techniques that will help you stay energized throughout the day. Sohailla will help you determine your priorities for your professional and personal life, including how to create and manage relevant boundaries and goals, allowing you to give your best to your team and your clients without forgoing a balanced, impactful, joy-filled personal life.
Learning Objectives
After completing this continuing education activity, nutrition professionals should be able to:
Create a strategic plan that has long-term impact for both professional and personal goals and helps achieve maximum work-life satisfaction.
Determine what duties should be accepted, delegated, or declined when considering individual time, talents, and limitations.
Considering your strengths, challenges, and current season of life, define your fullest potential as an individual and/or as a part of a multidisciplinary team.
Weigh the risks of imbalance and perfectionism as they relate to various aspects of wellness, including professional, personal, physical, spiritual, financial, and relational wellness.
Additional Information
Suggested CDR Learning Codes:
Suggested CDR Performance Indicators:
1.6.2, 3.1.3, 9.2.4, 12.4.3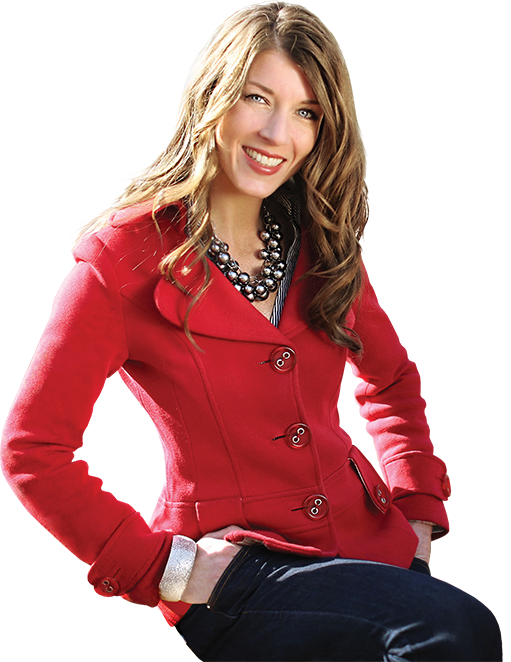 Sohailla Digsby, RDN, LD, is a registered dietitian, fitness instructor, international speaker, and author of four books. She is a graduate of the University of Georgia and completed her internship at the University Hospital Dietetic Internship in Augusta, Georgia. She resides in Evans, Georgia with her husband of 22 years, and their three children ages 10, 13, and 16.

Sohailla is the founder of the 52-Day Best Body Countdown program developed for wellness professionals to bring streamlined nutrition, behavior change, and accountability to their centers around the country. She built her business around the books she authored, along with her self-publishing course for RDs and online wellness support groups.

Sohailla is the recipient of several awards, including the 2018 Outstanding Alumnus of the Year for Augusta University's Dietetic Internship; the 2016 SCW Presenter of the Year Award; and the Georgia Academy's Distinguished Service in Media Award in 2014.
Sohailla Digsby, RDN, LD, CPT has no relevant disclosures to report and certifies that no conflict of interest exists for this program. View our disclosure policy.