Recorded Webinar: Healthy Aging: Beyond the Usual Advice to Eat Well and Stay Active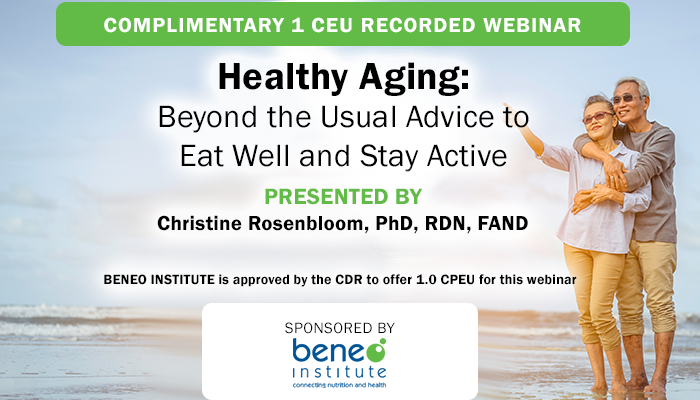 This webinar was presented on Wednesday, September 22, 2021 from 2-3 p.m. EDT.
The United Nations has declared 2020-2030 the Decade of Healthy Aging. In 2020, the global population of those individuals 60 years and older is just over 1 billion people, or 13.5% of the world's population. That number is 2.5 times greater than in 1980 and is projected to reach nearly 2.1 billion by 2050.

As a result, optimizing functional ability is a key to healthy aging. Improving dietary quality and promoting physical activity are critical to improving the health span of older adults…but what does the research show about the use of functional ingredients to help lower disease risk and improve health outcomes?

Join Christine Rosenbloom, PhD, RDN, FAND, for a webinar that will review research on proven strategies to lower blood glucose concentrations, which leads to improved outcomes for several non-communicable diseases, as well as the role of glycemic control in immune function. Dr. Rosenbloom will also discuss on the gut microbiome, digestive health, bone health, and emerging research on prebiotics, as they improve not only digestive health but cross-talk between the gut to improve metabolic, cognitive, and muscle health as well.

In this interactive webinar, Dr. Rosenbloom and BENEO-Institute experts will bring much needed attention to a topic that affects all of us: healthy aging.
Learning Objectives
After completing this activity, nutrition professionals will be better able to:
Describe the changing demographics in the U.S. and global populations and the challenges of improving the health span of the aging population.
Identify strategies to manage blood sugar concentrations to lessen the burden of chronic diseases.
Discuss the emerging science on hyperglycemia and immunity.
Reference the science on low glycemic carbohydrates and prebiotic fibers and their role in metabolic and gut health and how they contribute to healthy aging.
Additional Information
Suggested CDR Performance Indicators:
4.1.2, 6.3.8, 8.1.3, 8.3.6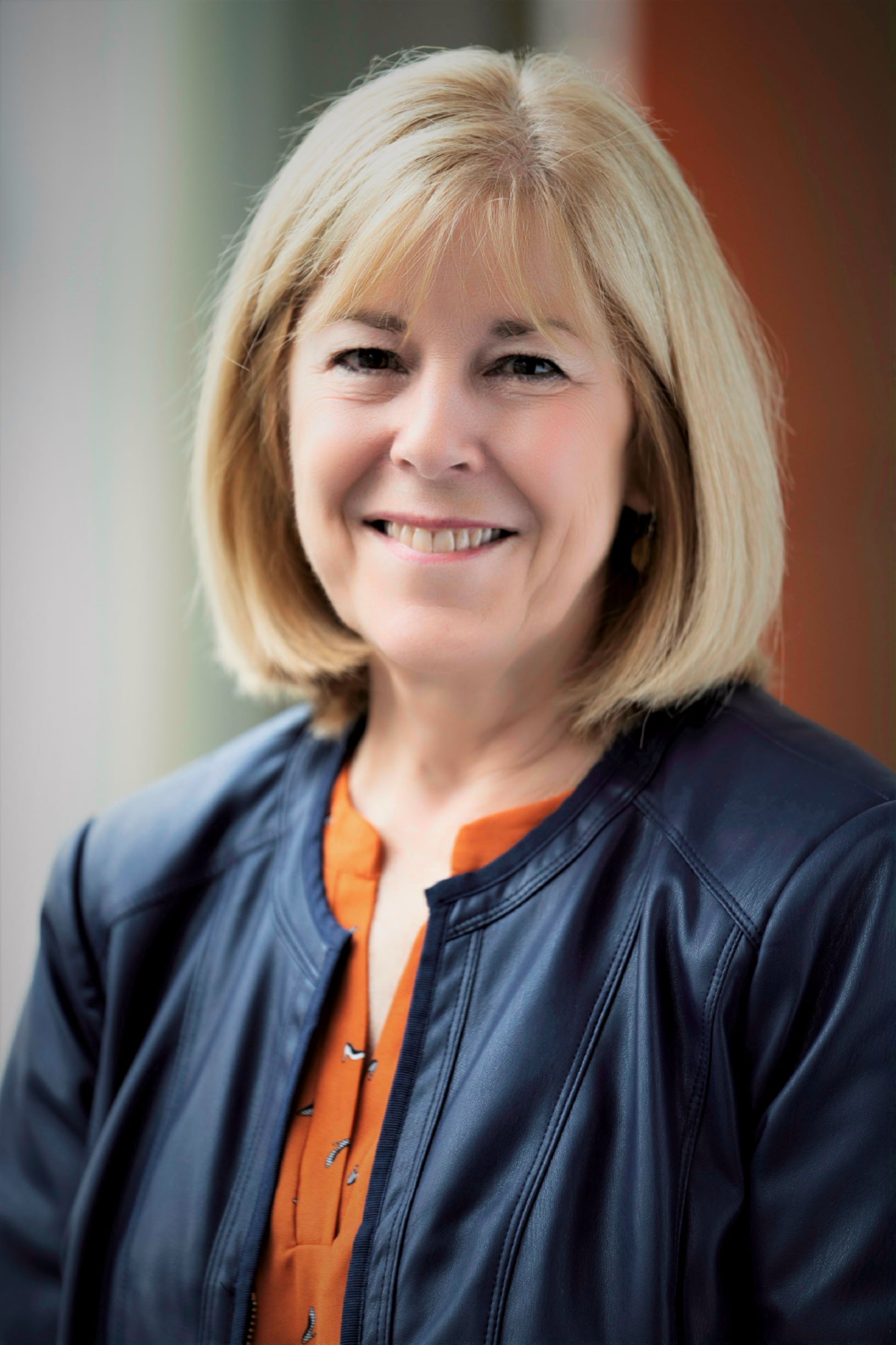 Dr. Christine Rosenbloom is president of Chris Rosenbloom Food and Nutrition Services, LLC (www.chrisrosenbloom.com) and nutrition professor emerita at Georgia State University. She is the author of the consumer book (with Dr. Bob Murray) "Food & Fitness After 50."

Dr. Rosenbloom held various teaching and administrative positions, including department chair and associate dean. She was the sports dietitian for the Georgia Tech Athletic Association and for the Georgia State athletes. She is the editor-in-chief of two editions of "Sports Nutrition: A Practice Manual for Professionals" and served as assistant editor for the 6th edition released in 2017. She is a frequent presenter on the topic of healthy aging.

She received her undergraduate degree from Kent State University and completed her dietetic internship at the University of Minnesota. Her doctorate was earned in Sociology with a Gerontology concentration from Georgia State University.
Dr. Christine Rosenbloom reports the following relevant disclosures: she is a consultant to The Ginger Network and Tivity Health. She has received honorarium from BENEO-Institute. She certifies that no conflict of interest exists for this program. View our disclosure policy.

The BENEO-Institute is an initiative of BENEO, one of the world leaders in functional ingredients from nature. It provides the latest research and knowledge in nutrition science and legislation related to ingredients such as chicory root fibers, isomaltulose, etc. It was founded by experts in bio-chemistry, nutritional science and regulatory affairs. As consumers' health consciousness and expectations towards modern food are increasing, the BENEO-Institute started early to focus on the global megatrends. Visit BENEO-Institute for more information.
BENEO INSTITUTE has been approved by the CDR to offer 1 CPEU for this webinar.