Recorded Webinar: The Science Behind Immunity and Gut Health Through Postbiotics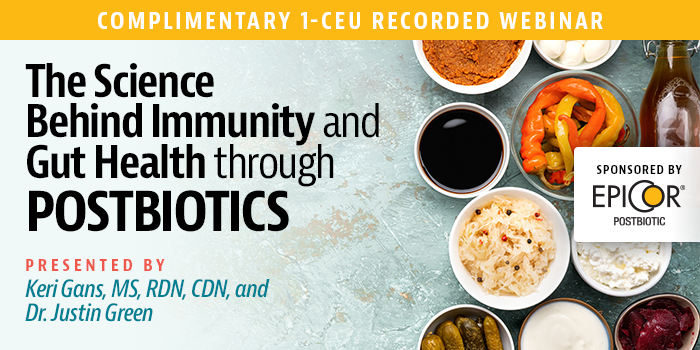 This webinar was presented on Tuesday, May 25, 2021, from 2-3 p.m. EDT.
We all know that immune health is something you need to take care of daily. With our immune system tied directly to our gut health, it's critical to ensure we are doing everything we can to support it. Enter postbiotics, the "new biotic" on the scene. Learn about the science supporting postbiotics, understand how postbiotics support gut health and therefore immunity, how post, pro and prebiotics are different from each other, and how we can make sure we're getting enough postbiotics in our diet.   
Join an expert panel of speakers representing the RD and research communities as they share insights into the importance and impact of postbiotics on health and wellness.
By registering for this free continuing education course, you are granting permission to Today's Dietitian to share your demographic information and e-mail with the course sponsor for potential marketing purposes. 
Learning Objectives
After completing this activity, nutrition professionals will be better able to:
Define postbiotics and explain the differences between post, pre, and probiotics.
Describe the benefits of postbiotics, including how they affect gut health and immunity.
Explain how best to incorporate postbiotics into a healthy, balanced diet.
Understand how to read product labels to make sure products feature postbiotics.
Additional Information
Suggested CDR Performance Indicators:
Keri Gans, MS, RDN, CDN is a Registered Dietitian Nutritionist, Certified Yoga Teacher, and author of The Small Change Diet, a Shape Magazine Advisory Board Member and blogger for US News & World Report. The Keri Report, her own bi-monthly podcast and newsletter, helps to convey her no-nonsense and fun approach to living a healthy lifestyle.
Keri is a sought-after nutrition expert and has conducted thousands of interviews worldwide. Her expertise has been featured in media outlets such as, Glamour, Shape, Self, Women's Health, The Dr. Oz Show, ABC News, PIX11 Morning Show, Good Morning America, and FOX Business. 
She lives in New York City, NY with her husband Bart, and is a huge dog lover, Netflix aficionado and martini enthusiast.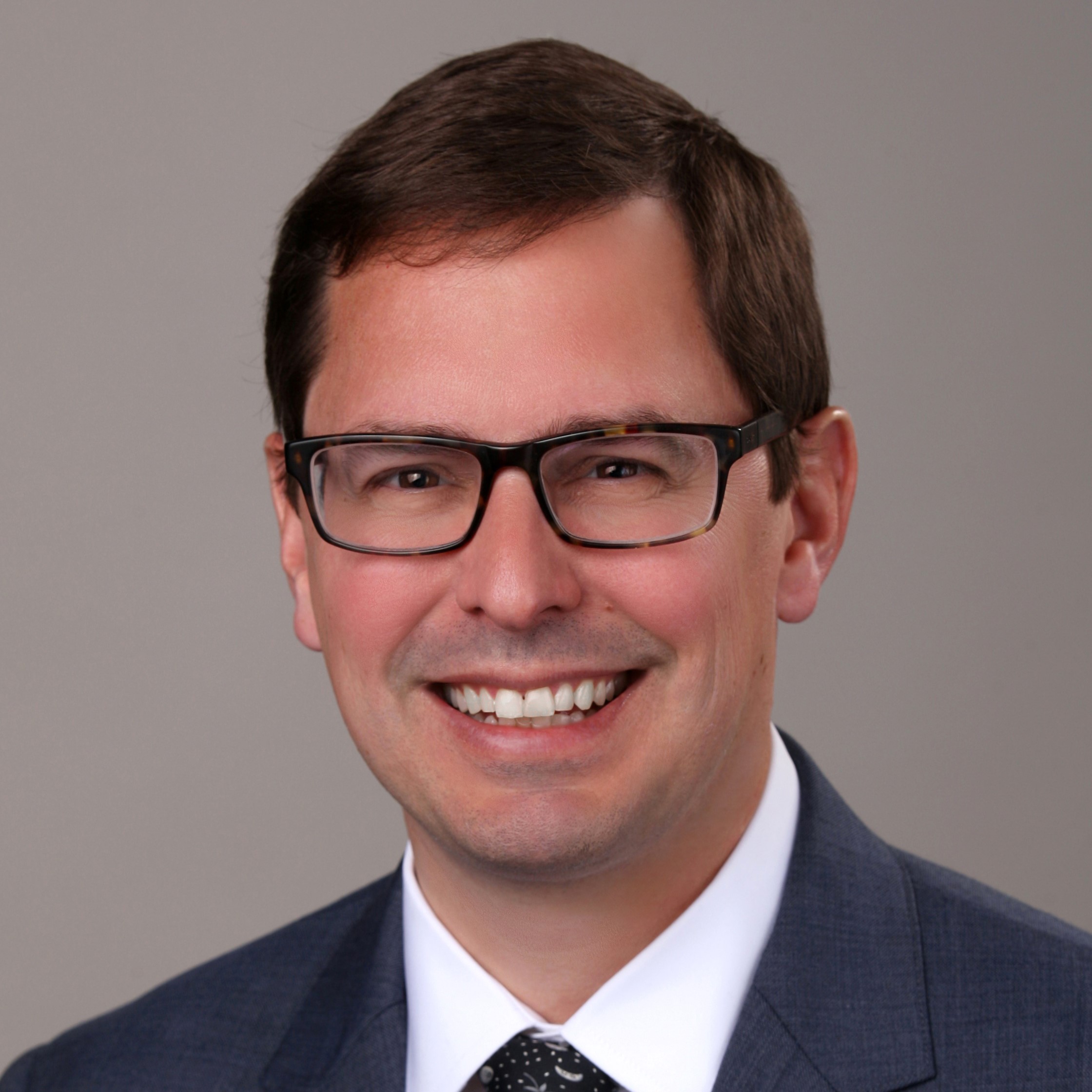 Dr. Justin Green is the Director of Scientific Affairs at Cargill Health Technologies (CHT). Utilizing 75 years of fermentation expertise, CHT is dedicated to creating, researching and manufacturing natural, science-based ingredients that support wellness and vitality.
Dr. Green is responsible for the ongoing research and scientific studies of existing CHT ingredients as well as the research and development of potential new ingredients.  His activities also include strategic planning, training sales teams, and representing CHT at commercial and academic conferences.
He received his Ph.D. in Biochemistry and Molecular Biophysics at Columbia University and did postdoctoral research at the Mount Sinai School of Medicine in New York City. He attended Northwestern University where he received a B.A. in Biochemistry and Integrated Science.
Dr. Green has over 14 years of experience specific to the field of dietary supplements.
Keri Gans, MS, RDN, CDN has the following relevant disclosures to report: she is a consultant for and has received honorarium from Cargill Health Technologies. Dr. Justin Green has the following relevant disclosure to report: he is an employee of Cargill Health Technologies. Both presenters confirm no conflict of interest exists for this program. View our disclosure policy.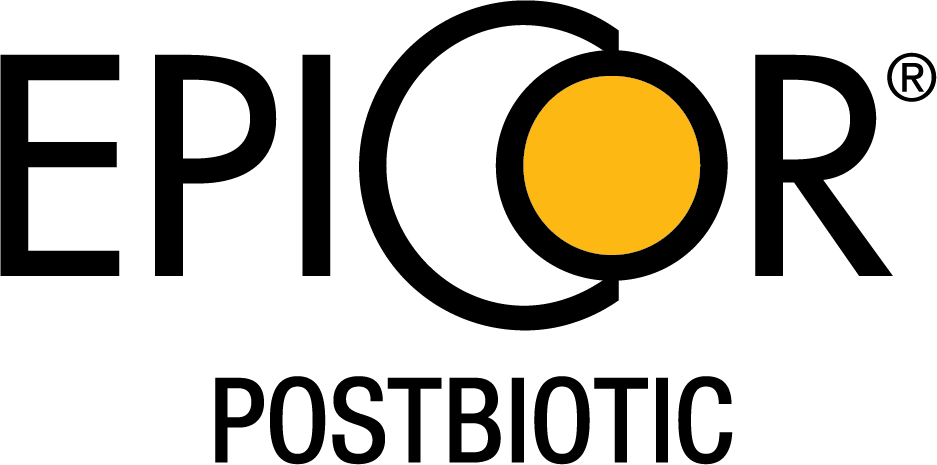 Backed by over a dozen published studies, EpiCor® postbiotic is clinically shown to support immune and gut health. It is a one-of-a-kind whole food fermentate made through a specialized fermentation process that creates a unique fingerprint of metabolites. Inspired by a real-life health discovery and supported by award winning science, EpiCor® postbiotic helps people live more healthy days.TM
EpiCor was approved by the CDR to offer 1.0 CPEU for this webinar.