Recorded Webinar: Teaching Clients the How & Why of a Flexitarian Eating Style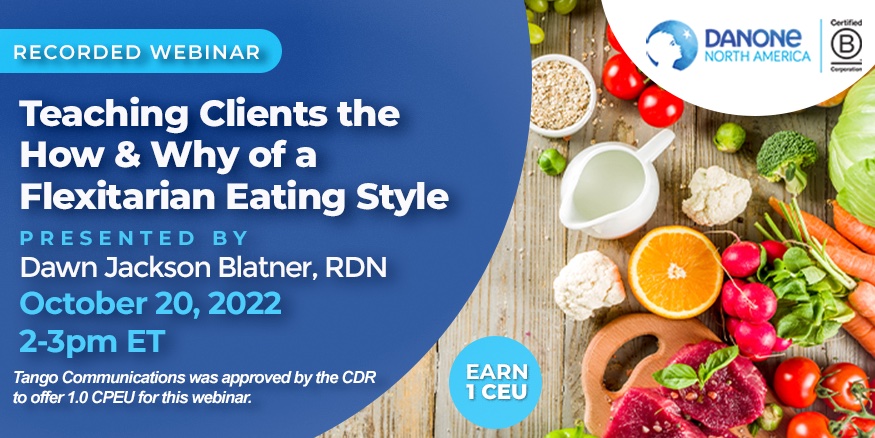 This webinar was presented on Thursday, October 20, 2022, from 2-3 p.m. ET.
The average American diet is more unbalanced than ever, the result of an eating pattern that is low in vegetables, fruits, and dairy and high in saturated fat, sodium, and added sugars.1,2 Unhealthy diets have become a significant public health issue, leading to overweight individuals, obesity, and other diet-related diseases, such as cardiovascular disease, type 2 diabetes, and high blood pressure.3 A flexitarian eating pattern contains both plant-based foods (fruits, vegetables, legumes, grains, nuts and seeds) and animal-based products in a balanced approach. Switching to a flexitarian approach may help one manage certain health concerns and provide sustainable dietary options.4 

Join Dawn Jackson Blatner, RDN, CSSD, author of The Flexitarian Diet, for a webinar that will help you guide your clients through the hows and whys of a flexitarian eating style. Learn real-world strategies to communicate specific flexitarian benefits of health; understand sustainability and affordability to motivate clients; and explain the three starter steps to become more flexitarian. 
Learning Objectives
After completing this activity, nutrition professionals will be better able to:
Highlight ways to describe the flexitarian eating style to clients.
Share flexitarian benefits to motivate clients.
Review how all food groups fit in a flexitarian eating style.
Explain practical ways to help clients adopt and enjoy the flexitarian eating style.
Additional Information
Suggested CDR Performance Indicators:
8.1.2, 8.5.1, 9.4.3, 9.4.5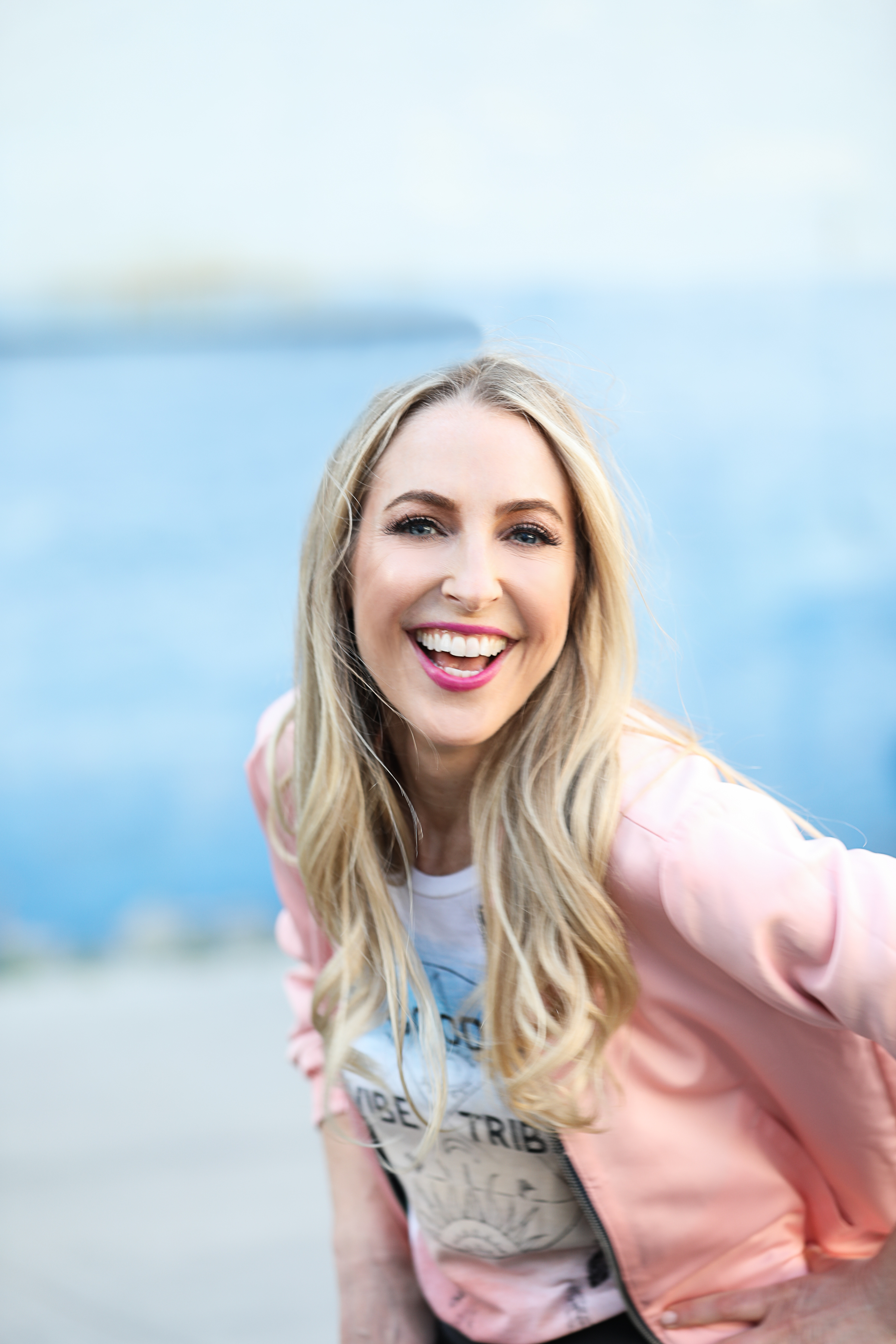 Jackson "DJ" Blatner, RDN, is a nationally recognized Flexitarian expert and author of The Flexitarian Diet and The Superfood Swap. 

In addition to authoring her two books, Dawn is a regular media contributor, was the head dietitian for a professional baseball team for 10 years, and won the Media Excellence Award from the Academy of Nutrition & Dietetics. 

You can find her online at djblatner.com.
DJ Blatner has the following relevant disclosure to report: she has received honoraria from Danone North America, NOW Foods, Quaker, Potatoes USA, Soy Connection, California Figs, Montmorency Tart Cherries, and ALDI Grocers. She certifies that no conflict of interest exists for this program. View our disclosure policy.

Danone North America is a purpose-driven company and an industry leader in the food and beverage category. As a Certified B Corporation®, Danone North America is committed to the creation of both economic and social value, while nurturing natural ecosystems through sustainable agriculture. Our strong portfolio of brands includes: Activia®, DanActive®, Danimals®, Dannon®, evian®, Happy Family® Organics, Honest to Goodness®, Horizon® Organic, International Delight®, Light + Fit®, Oikos®, Silk®, So Delicious® Dairy Free, STōK™, Two Good®, Wallaby® Organic and YoCrunch®. With more than 6,000 employees and 16 production locations across the U.S. and Canada, Danone North America's mission is to bring health through food to as many people as possible. Danone's dairy and plant-based products fit nicely within the trending flexitarian lifestyle. A flexitarian lifestyle includes eating more plants (fruits, vegetables, beans, whole grains, nuts, and seeds), while also enjoying some animal-based foods (lowfat dairy, lean meat, poultry, seafood, and eggs) in a balanced approach. For more information, please visit www.danonereferralpad.com.
Tango Communications was approved by the CDR to offer 1.0 CPEU for this webinar.