Recorded Webinar - Get Cultured on Fermented Foods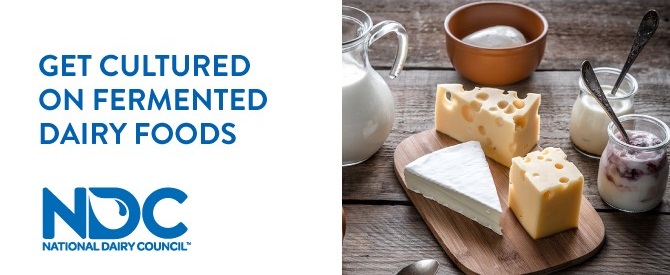 Suggested CDR Learning Needs Codes: 2020, 2090, 5160, 5190
Suggested CDR Performance Indicators: 8.1.3, 8.1.4, 8.3.1, 8.3.6
CPE Level: 2
CDR Activity Type: 175
Perhaps it is a combination of their unique taste profile, artisanal aura and health benefits that has secured fermented foods a top spot with trend spotters across the globe. Join Chris Cifelli, PhD and Chef Andrew Dole, MS, RDN, CSSD, CEC, USAT I as they explain the nuances between fermented foods and probiotics. You will also hear about emerging evidence on yogurt's role in reducing inflammation, as well as explore how the unique matrix of fermented dairy foods may be associated with reduced risk of chronic diseases.
Learning Objectives
After completing this continuing education course, nutrition professionals should be able to:
Distinguish between fermented foods and probiotics.
Describe the benefits of the dairy food matrix.
Discuss the growing body of scientific evidence supporting consumption of fermented dairy foods and reduced risk of type 2 diabetes, cardiovascular disease, as well as emerging evidence on yogurt's role in reducing inflammation.
Provide practical examples for incorporating fermented dairy foods within healthy and appealing eating patterns.

Chris Cifelli, PhD - Vice President, Nutrition Research, National Dairy Council
Dr. Cifelli oversees the Dairy and Public Health research platform for National Dairy Council (NDC). In this role, he leads NDC's research on chronic disease risk, childhood nutrition, NHANES-related research and nutrition and sustainability. Dr. Cifelli currently serves as the chair of the Science and Translation Committee for the International Scientific Association for Probiotics and Prebiotics and is on the board of directors for the Yogurt in Nutrition Initiative. In addition, he has authored or co-authored more than 20 peer-reviewed research manuscripts, reviews and abstracts. Dr. Cifelli obtained a bachelor's degree in biology and a PhD in nutritional sciences from Pennsylvania State University, where his graduate work focused on understanding how vitamin A status and inflammation affected retinoic acid metabolism.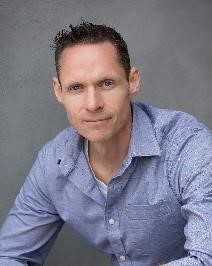 Andrew Dole, MS, RDN, CSSD, CEC, USAT I - Owner, BodyFuelSPN
Andrew is the owner of BodyFuelSPN, a sport performance and lifestyle nutrition practice in Castle Rock, CO, specializing in endurance athletes and weight management. A certified executive chef, an active triathlete and triathlon coach, Andrew manages clients around the world, combining nutrition science, behavior modification and culinary expertise into nutrition interventions or sport performance-driven plans. Andrew is a published sports dietitian on the topic of exercise-associated muscle cramping and works with a variety of corporate clients, cities and programs. He currently serves as an NDC ambassador. Andrew has also taught culinary and nutrition at the college level for over nine years. Andrew is a graduate of Metropolitan State University of Denver and earned a master's degree from Kansas State University and an associate's degree in culinary arts from the Art Institute of Colorado.
This complimentary 1-credit continuing education webinar is brought to you with support from the National Diary Council. The speakers for this recorded webinar have the following relevant disclosures: Chris Cifelli, PhD, employed by National Dairy Council; Andrew Dole, MS, RDN, CSSD, CEC, USAT 1, National Dairy Council Ambassador, consultant for Produce for Better Health Foundation, WiseWoman, Center for Research in Implementation Science and Prevention (CRISP), Colorado Heart Health Solutions (CHHS), Community Heart Health Actions for Latinos at Risk (CHARLAR), and CPC Clinical Research. They certify that no conflict of interest exists for this recorded webinar.