Recorded Webinar: A Generational Approach to Healthy Eating for People with Prediabetes and Diabetes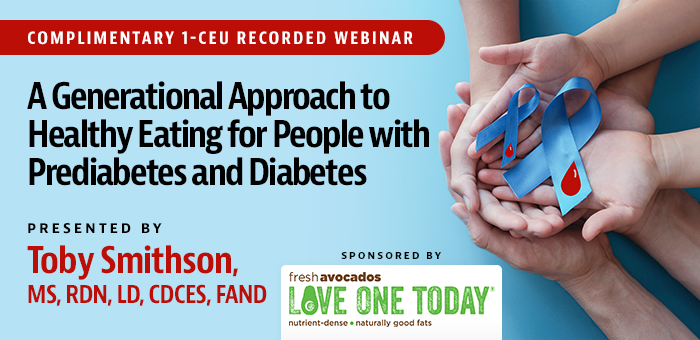 This webinar was presented on Wednesday, November 3, 2021 from 2–3 pm ET. 
As dietitians, we are as likely to see a 42-year-old who has just been diagnosed with type 2 diabetes as we are a child or teen that has just been diagnosed with type 1 diabetes, or a 74-year-old whose doctor confirmed she has prediabetes. This presents a challenge to RDs as we face a cadre of clients from multiple generations.

Much like gender, socioeconomics, and race, our generational affiliation strongly influences how we think, learn, and communicate. It may even affect our food choices. The generations we are most likely to encounter in our diabetes education careers include five generational groups:
The Silent Generation
Baby Boomers
GenX
Millennials
GenZ
In addition to individual preferences, each of these generations differs in terms of their preferred learning methods, teaching styles, and overall attitudes toward health and health education. This makes it all that much more important for dietitians to understand the individual generational elements that can impact diet and overall diabetes care. How can we best approach different generations to achieve our desired educational outcome?

Join Toby Smithson, MS, RDN, LD, CDCES, FAND, for a webinar focused on generational characteristics, the impact of these differences in patient care, and best practices for diet strategies in the pursuit of managing diabetes or prediabetes.
Learning Objectives
After completing this activity, nutrition professionals will be better able to:
Better communicate with patients through understanding and analyzing three defining events that shape the characteristics of each generation.
Develop communication strategies that incorporate differences in thought and approach to diet management for people with diabetes across the five generations.
Strategize ways to create communication bridges across generations to enhance diabetes management and improve overall health education.
Additional Information
Suggested CDR Performance Indicators:
8.1.5, 9.1.1, 9.2.1, 9.4.2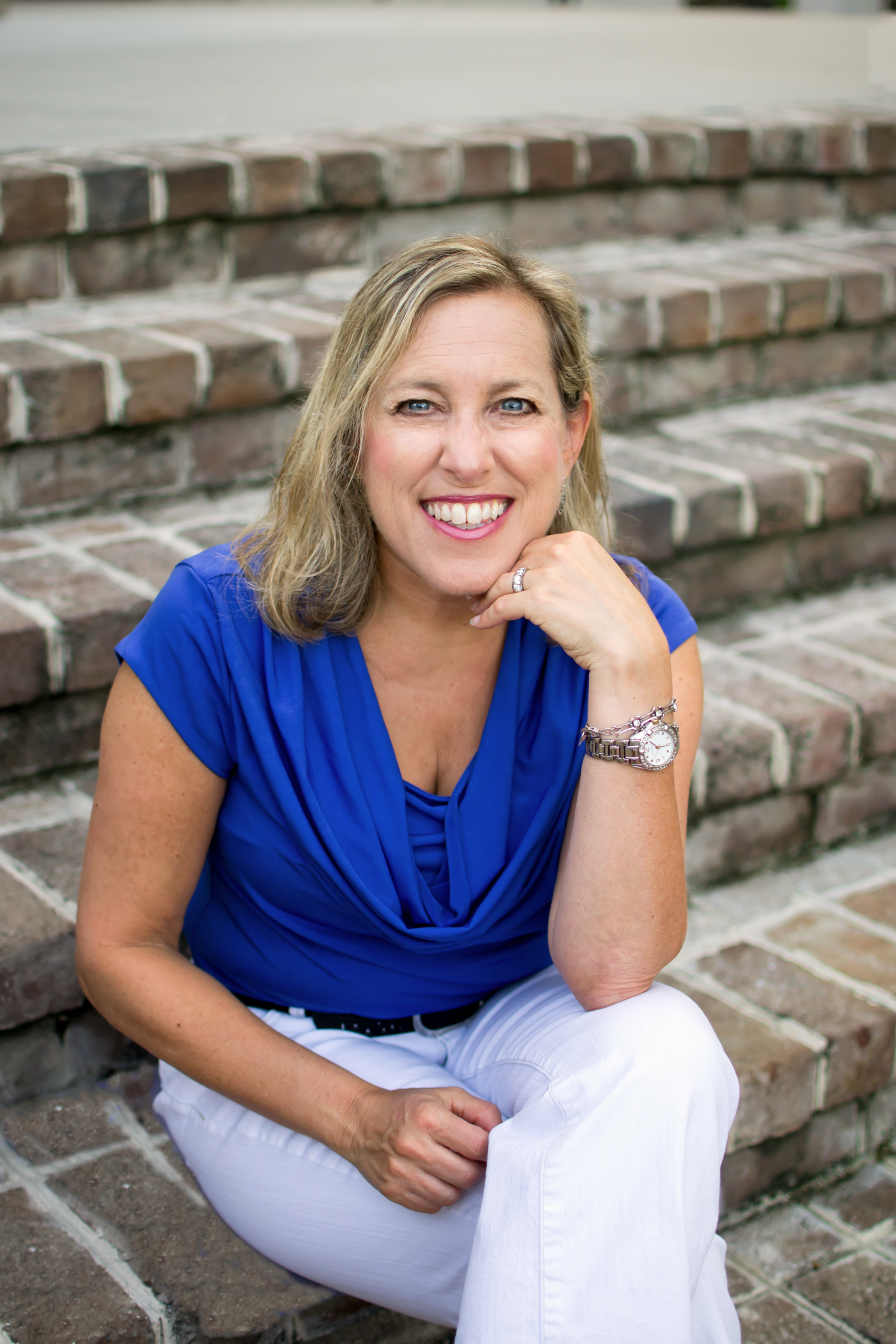 Toby Smithson, MS, RDN, LD, CDCES, FAND, is a certified diabetes care and education specialist (CDCES) and registered dietitian nutritionist (RDN) who has successfully managed her own type 1 diabetes for more than five decades.

She has dynamically combined her professional knowledge with her life experience of managing diabetes by producing scores of videos under the banner DiabetesEveryDay. Toby guides people with diabetes on how to better understand and practice diabetes self-management at her website DiabetesEveryDay.com, on YouTube at Diabetes EveryDay, and on other social media platforms.

Toby was recently awarded the 2021 Benedictine University Alumni Achievement Award and the 2020 Diabetes Educator of the Year honor by the Diabetes Dietetic Practice Group (DDPG). She is a former media spokesperson for the Academy of Nutrition and Dietetics (AND) and media spokesperson for the Association of Diabetes Care and Education Specialists (ADCES). Toby is a frequent resource for nutrition writers and bloggers and writes regularly for U.S. News and type2diabetes.com. She is the principal author of Diabetes Meal Planning and Nutrition for Dummies.

She earned her Bachelor of Science in Dietetics, Nutrition and Food Science from Northern Illinois University's Coordinated Undergraduate Program and her Master of Science in Nutrition and Wellness from Benedictine University. Toby is a Fellow of the Academy of Nutrition and Dietetics (FAND).

Fresh Avocados — Love One Today® is a science-based food and wellness education program that encourages avocados in everyday healthy eating plans to help increase fruit and vegetable intake. Avocados are delicious, heart-healthy, have naturally good fats, and are a good source of fiber. Eating foods with good, unsaturated fats is recommended for managing diabetes. One-third of a medium avocado contains 6 grams of naturally good fat, 4 grams of carbohydrate with 3 grams of fiber and is sugar-free — making it a great addition to your client's diet when managing type 2 diabetes. Access your FREE diabetes resources at loveonetoday.com/diabetes.
Toby Smithson, RD, has the following relevant disclosures to report: she is a consultant for the Almond Board of California, the Grain Foods Foundation, and Type2Diabetes.com. She certifies that no conflict of interest exists for this program. View our disclosure policy.