Webinar: How to Support Your Immune System During a Pandemic (and Beyond)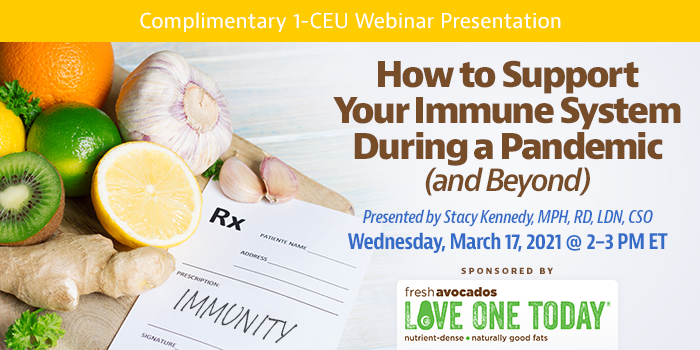 Everywhere you look there's information about how you can boost your immune system to stay healthy and ward off illnesses. Makes sense, since we're in the middle of a pandemic and stuck at home with time to read. But the fact vs. fiction minefield of "internet nutrition" and guru-based health advice makes it hard to sift through all the junk to find the gems of science.

When your patients and clients are reading online information about nutrition and immunity, it can feel like the game "Two Truths and a Lie" — you never know what to believe. Join Stacy Kennedy, MPH, RD, LDN, CSO, on Wednesday, March 17, 2021, from 2–3 PM ET, for a webinar that makes bringing the best and latest science-based recommendations to your clients simple, real, and fun.

Here's the truth: our immune system already knows what to do. It's incredibly sophisticated and complex. We just need to give it the optimal environment and fuel, then get out of the way and let it flourish!
 
Learning Objectives
After completing this activity, nutrition professionals will be able to:
Detail how lifestyle habits impact your immune system. 
Understand and implement the components of a healthy, balanced diet that supports immunity, for yourself and your clients.
Analyze the science of phytonutrients, gut health, vitamins, minerals, and intake relative to immunity, and make recommendations to your clients about what works and more importantly, what's safe.
Additional Information
Suggested CDR Performance Indicators:
8.1.3, 8.1.4, 8.4.1, 10.4.4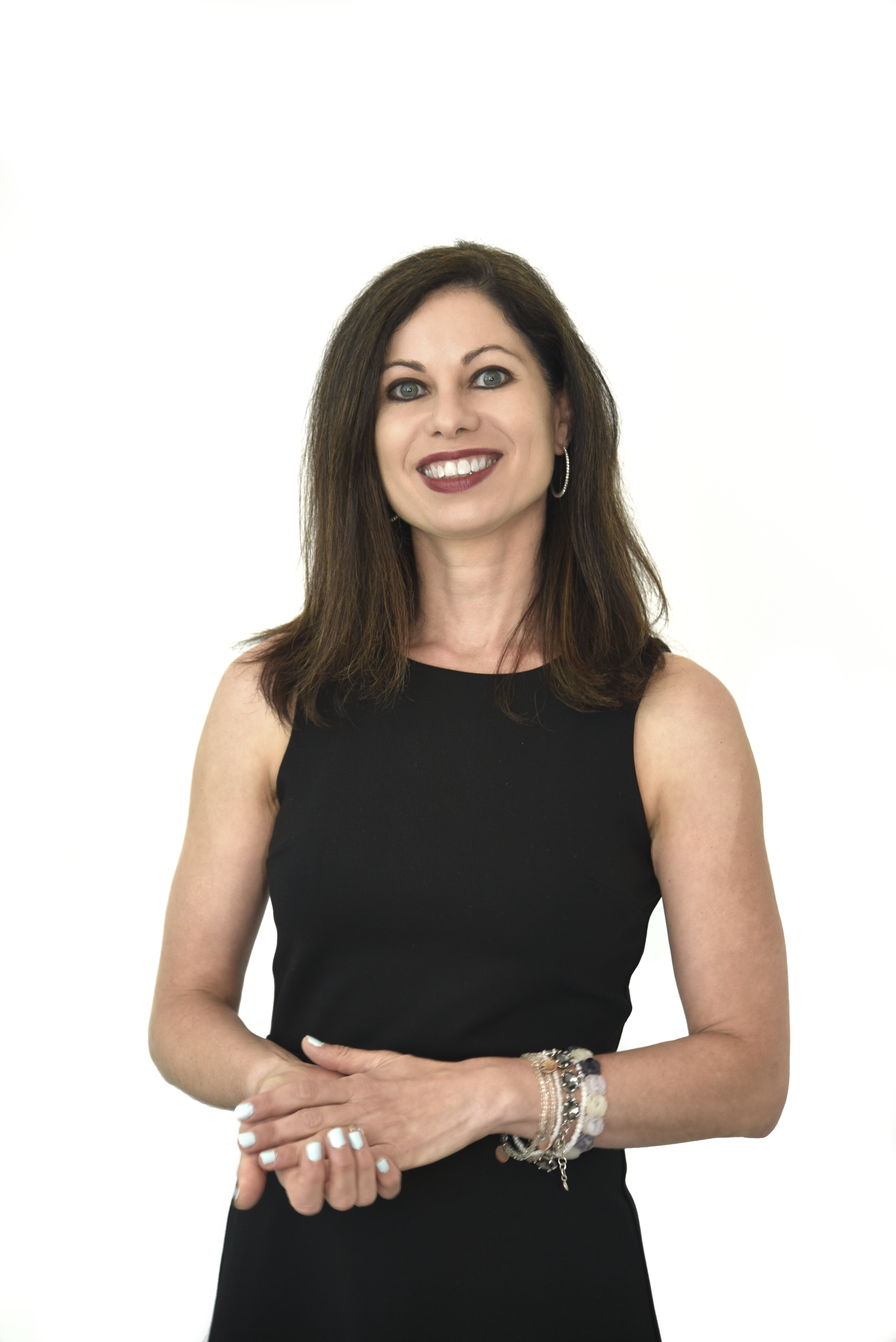 Stacy Kennedy, MPH, RD, LDN, CSO, is a nutrition and fitness expert, educator and keynote speaker with 20+ years' experience helping individuals with their personal wellness and companies bridge business development endeavors with the latest discoveries in nutrition science. Her career highlights include collaborating with the industry's top nutrition, food, supplement and technology talent to pioneer programs, platforms and products from the ground up that reengineered healthy eating experiences and transformed how people approached their health. She serves on scientific advisory boards and has held executive VP and Chief level positions in start-up companies. Stacy holds a B.S. in Nutrition and Dietetics from Indiana University, and a master's degree in Public Health from the University of North Carolina at Chapel Hill. She's a Board-Certified Specialist in Oncology Nutrition, an American College of Sports Medicine Certified Fitness Specialist, adjunct faculty in the graduate school of nutrition at Simmons University teaching entrepreneurship, and current Director of Nutrition for FYXX, an MIT-backed start-up. Stacy worked for 20 years as a Sr. Clinician at Harvard Medical School Teaching Affiliate Hospitals mainly focused in oncology, and Co-Founded her private practice, Wellness Guides, LLC. A recognized thought leader and media personality, Stacy speaks all over the world on the topics of nutrition science, cancer, gut health, weight loss, behavioral change, and entrepreneurship.
 
Stacy Kennedy, MPH, RD, LDN, CSO, has the following relevant disclosure to report: she is a consultant to FYXX Health. She certifies that no conflict of interest exists for this program. View our disclosure policy.

Fresh Avocados — Love One Today® is a science-based food and wellness education program that encourages avocados in everyday healthy eating plans to help increase fruit and vegetable intake. Avocados are a delicious, heart-healthy, whole food source of antioxidants, naturally good fats, and are a good source of fiber. Dietary fiber adds bulk to the diet and can help you feel fuller faster and help manage weight. Access your complimentary health professional resources at loveonetoday.com/weightmanagement. 
Required Hardware/software
Ensure your browser's cookies are enabled in order for the GoToWebcast software to function properly. Please add "ce@gvpub.com" to your email provider's safe list. Otherwise, login instructions for this event may be caught in your spam/junk folder.