2023 Spring Symposium Recorded Session: Sustainable Behavior Changes for Cardiovascular Health: Navigating Client Recommendations in a Socially Influenced Society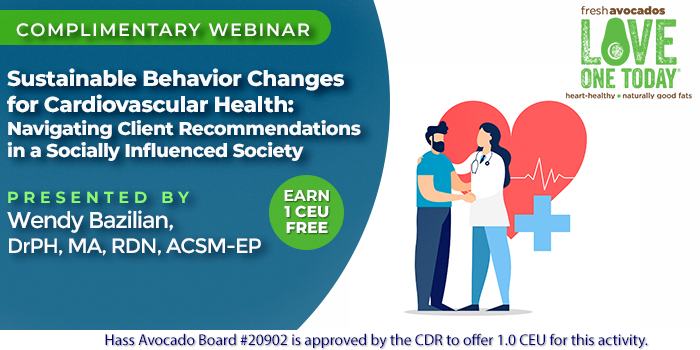 Highly viewed nutrition and dietary content from social media influencers frequently contradicts recommendations for cardiovascular (CV) health, and in some cases, may do more harm than good when it comes to health. CVD has been the leading cause of death in the US since 1950 but about 80% of deaths from premature heart disease and stroke are preventable with lifestyle changes. 
In a world where millions of people are fed misguided information about following a carnivore diet, avoiding seed oils, eating very low-calorie meals, or storing avocados in water to prolong their goodness for heart health, how do we ground our clients in the evidence and support them in truly sustainable and impactful behavior changes for CV health and well-being? 
In this session, Wendy Bazilian, DrPH, MA, RD, ACSM-EP, reviews current diet and lifestyle recommendations for CVD risk reduction and provides tips for navigating client discussions in the context of contradictory or incomplete information seen on social media and in traditional media. Walk away feeling up to date on current research and recommendations related to nutrition and CVD risk reduction and be better prepared to address media claims/misinformation and provide meaningful, evidenced-based guidance that your clients can sustain. 
 
Learning Objectives
After completing this continuing education activity, nutrition professionals will be better able to: 
Interpret current research and guidelines on dietary patterns and lifestyle behaviors that have a meaningful impact on cardiovascular health.
Define the nutritional attributes that make certain foods, such as fresh avocados, beneficial for cardiovascular health.
Identify and dispel some recent nutrition claims and misunderstandings that impact cardiovascular health by referring to current scientific evidence.
Apply actionable, evidence-based tips to enhance recommendations for clients and help improve outcomes related to cardiovascular health.
 
Additional Information
Suggested CDR Performance Indicators:
6.3.2, 8.1.2, 8.1.5, 9.6.2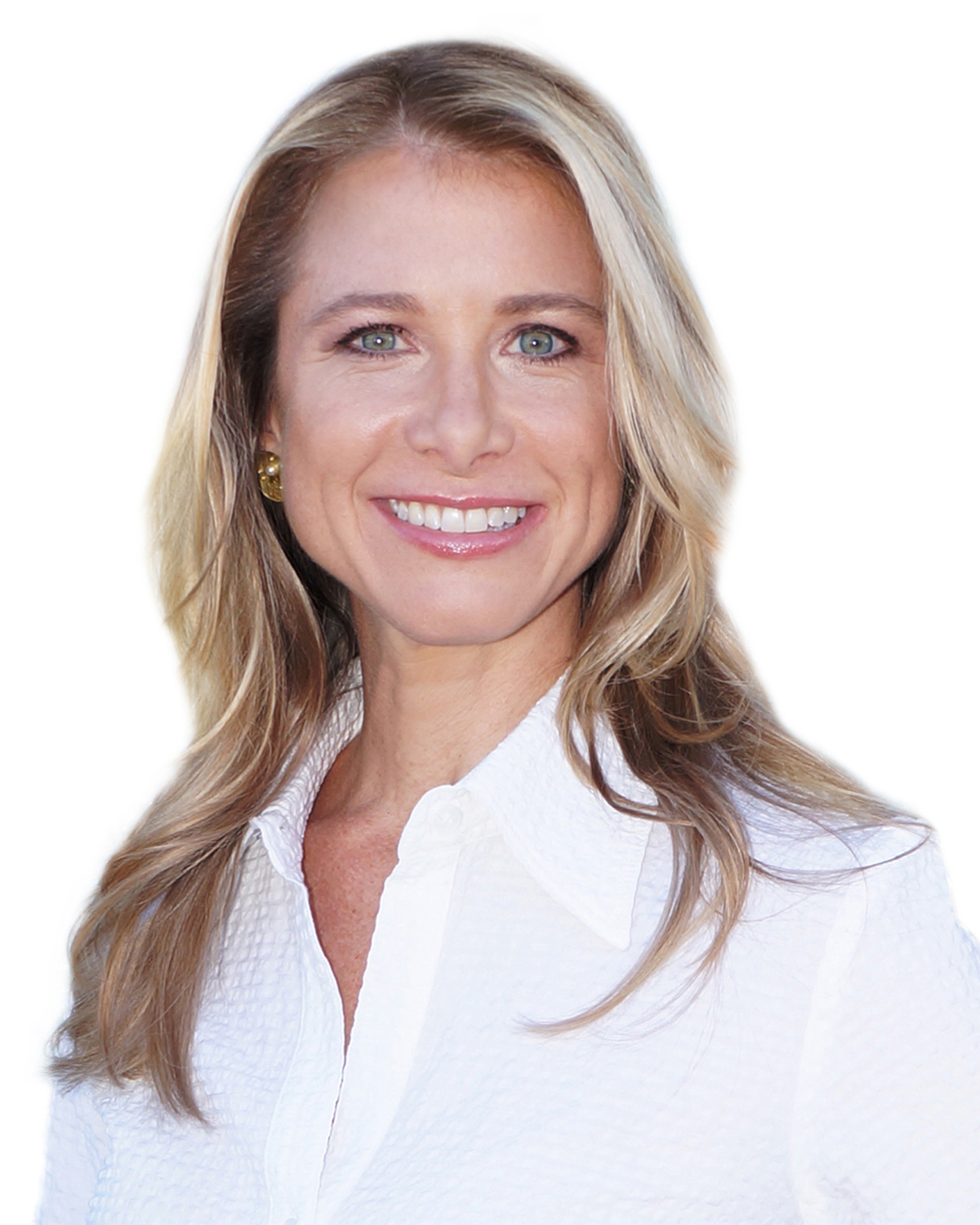 Wendy Bazilian, DrPH, MA, RDN, ACSM-EP, is a writer, educator, food enthusiast, and award-winning journalist. She graduated summa cum laude, Phi Beta Kappa, with a BA from Tufts University, received her MA from UC San Diego, and completed her doctorate in public health and nutrition from Loma Linda University, summa cum laude, where she was awarded the prestigious Chancellor's Award, the top university honor. She is a registered dietitian nutritionist and American College of Sports Medicine Certified Exercise Physiologist. 
Dr. Bazilian is author of Eat Clean, Stay Lean series, The SuperFoodsRx Diet, and has contributed to several books including the James Beard- and IACP-nominated Golden Door Cooks at Home, and the original New York Times bestseller SuperFoodsRx. She maintains a busy private practice with individuals from CEOs, artists, and actors, to professional athletes, parents and children seeking to improve their and their family's nutrition, fitness, and health. 
Wendy is an expert consultant to the spa industry, to start-up and established food and commodity groups, and to the health care industry. She is on the Board of Directors for the California Academy Foundation, and active advocate for students and others pursuing scholarships, fellowships, research and educational grants, and paid internships—and becoming part of mentoring relationships. She was honored as Nutrition Entrepreneur of the Year for 2022 within the Academy of Nutrition and Dietetics' Nutrition Entrepreneurs dietetic practice group. 
A frequent nutrition and wellness presenter at scientific, medical, corporate, culinary, and public conferences and festivals, Dr. Bazilian's expertise is featured in a variety of national print and digital media, for which she also writes. Wendy has been an expert contributor and returning guest on NBC's "TODAY Show" and "Good Morning America" for many years, and she is a frequent guest and nutrition expert on "Live with Kelly and Ryan."
Wendy Bazilian, DrPH, MA, RDN, ACSM-EP, has the following relevant relationship to disclose: she is a consultant to Hydralyte. She certifies that no conflict of interest exists for this activity.
Fresh Avocados – Love One Today® is a leading source of the healthiest reasons and tastiest ways to enjoy fresh avocados. Backed by science, Love One Today, and Saborea Uno Hoy®, designed for Hispanic audiences, are educational resources that are constantly current and culturally relevant. For health professionals, Love One Today provides turnkey solutions that make it easy to stay on top of the latest research and confidently recommend fresh avocados.
Hass Avocado Board #20902 is approved by the CDR to offer 1.0 CEU for this activity.
Required Hardware/software
Ensure your browser's cookies are enabled in order for the video software to function properly.