Recorded Webinar: Mindfulness Masterclass: Personal Empowerment Through Awareness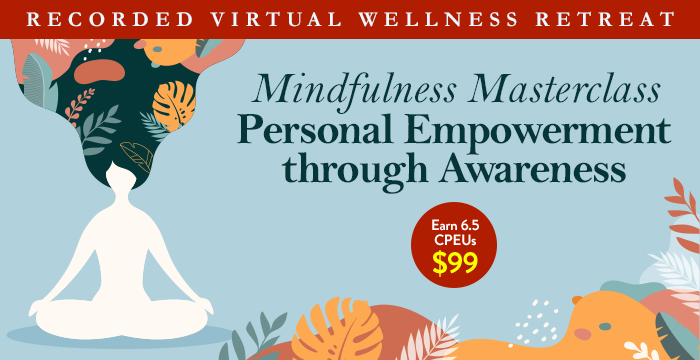 This webinar was presented on Thursday, September 23 and Friday, September 24, 2021. 
Join Today's Dietitian and Katie Cavuto, MS, RD, RYT, for a two-day virtual wellness retreat meant to help you deepen your sense of self-awareness and foster compassionate, authentic connections with yourself and others, thus bolstering your skills to counsel patients and clients.
Learning Objectives
After completing this activity, nutrition professionals will be better able to:
Better understand the correlation of mindfulness practices, behavior change and self-awareness with authentic interpersonal connections
Utilize tools in self-care and patient/client care to help with emotional regulation and coping with the end-goal of decreasing negative thought patterns
Recognize and instruct on the benefits of food appreciation and food gratitude in relationship to mindfulness practices and living more in the present moment
Learn and take part in (and subsequently be able to lead) a mindful eating exercise
Uncover bias, soften self-judgment and transform the way you relate to your emotions, allowing for more meaningful and authentic connections with yourself and others
Additional Information
Suggested CDR Performance Indicators:
8.1.2, 9.4.2, 9.6.2, 9.6.3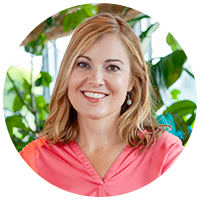 A Calmer Mind: Change Your Mental Habits Through Awareness and Self-Care
In this session, licensed psychologist and author Dr. Andrea Bonior draws on extensive psychological research and clinical expertise to help you get real about self-care. You will learn science-backed ways to better manage stress, disruption, and uncertainty, along with practical yet surprising tips to increase coping and get relief from negative thought patterns. Using the newest techniques from Cognitive-Behavioral Therapy, mindfulness, and Acceptance and Commitment Therapy, this session will help you tackle the cognitive, emotional, and physical aspects of anxiety that can negatively affect you and your clients, with the goal of becoming more present, productive and engaged at work and at home, even when life is not going as planned.
About Dr. Bonior
Dr. Andrea Bonior is a licensed clinical psychologist and the author of "Detox Your Thoughts: Quit Negative Self-Talk for Good and Discover The Life You've Always Wanted." For fifteen years, she was the voice behind "Baggage Check," the mental health advice column and live chat for The Washington Post, now appearing as "Ask Dr. Andrea." Her Psychology Today blog has garnered more than 20 million views. She is featured regularly as the psychologist contributor to CNN's The Lead with Jake Tapper, and has been interviewed by NPR, The Today Show, and Good Morning America, The New York Times, USA Today, Glamour, Self, and Refinery29. She serves on the faculty of Georgetown University, where she recently won a national Excellence in Teaching Award by the Society for the Teaching of Psychology.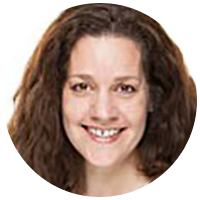 The Benefits of Mindfulness: How to Improve Your Health, Happiness and Eating Experiences by Connecting With Your Inner Wisdom
This session will provide an overview of mindfulness and how it can be used to improve your health, happiness and quality of life as well as a support for modifying eating behavior and bringing joy to eating experiences.

For over two decades the Penn Program has taught mindfulness-based techniques to thousands of people as a way to improve mood and energy, increase focus and mental clarity, manage difficult situations and embrace emotions, enhance communication and increase overall enjoyment of life. Learn mindfulness techniques to cultivate steadiness, health and wholeness even during the most difficult moments. With training, you can learn to connect with your inner resources in a simple and satisfying way.
* Please plan to have a small piece of food available for this session like a raisin, grape or orange section.
About Mara Wai, MEd
Mara Wai is the Associate Director of the Penn Program for Mindfulness. Since 2012 she has taught the programs foundation programs and also developed and facilitated several advanced mindfulness programs. As a mind-body coach she utilizes mindfulness and other tools to help clients facilitate awareness of the mind-body connection to support them to apply mind-body awareness in pursuit of life goals and in navigating challenges.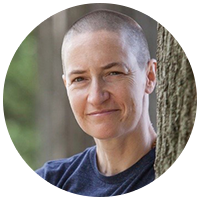 Deepening The Well: Exploring the Unconscious to Heighten Awareness and Deepen The Authenticity of Our Relationships
In this afternoon workshop, instructors Kerry Jordan, LMT, and Cal Cates, LMT, will invite you to explore the unconscious and its role in our professional and personal relationships, including our relationship with self. Resiliency and effective communication depends on our commitment to continued self-awareness. This awareness, when coupled with compassion and kindness, deepens our ability to connect with and understand others and ourselves.

This workshop will provide you with a variety of opportunities to engage with your mind and experience your body. You will gain new tools through a series of individual and small group exercises that foster a heightened sense of awareness to uncover bias, soften self-judgment and transform the way you relate to your emotions allowing for more meaningful and authentic connections with yourself and others.
About Cal Cates, LMT
Cal has been teaching and developing curriculum for massage therapy courses focused on hospital-based practice, cultural competency, and end of life care since 2007. Their experience in clinical settings around the US and their long-standing work with contemplative practices have informed their teaching style greatly. Cal's favorite thing about teaching healthcare providers is the ability to blend nerdiness and authenticity to create opportunities to be more effective, more human and more flexible. In Cal's experience, the most effective and compassionate providers are those who are willing to look deeply at themselves and they love supporting that process.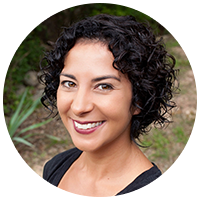 About Kerry Jordan, LMT
Kerry is the Operations Director and a teacher for Healwell and she is an essential part of the curriculum development team. She brings 20 years of experience as an instructor and has an extensive background in teaching yoga, meditation, bodywork and mindfulness. Before training as a massage therapist, Kerry owned and operated a successful yoga studio in Boston. She has been teaching yoga since 1999. Kerry enjoys weaving the principles of yoga and meditation into her teaching and service work with yogis, massage therapists and other healthcare providers.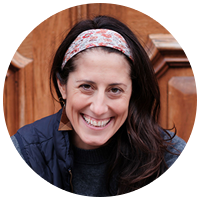 About Katie Cavuto MS, RD, RYT
Katie practices Integrative Nutrition with a foundational philosophy that healing is holistic and wellness strategies need to be highly personalized. She uses her diverse background to support her clients with a purpose to create the space for people to feel heard and understood and to provide tools to foster personal growth and self-empowerment.
The presenters have no relevant disclosures to report and certify that no conflict of interest exists for this program. View our disclosure policy.