Webinar: Strategies for Better Sleep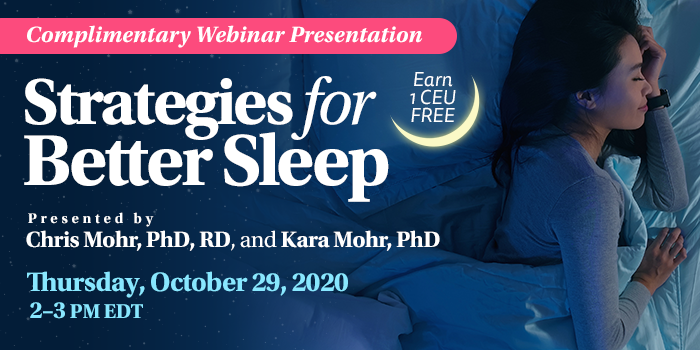 We spend nearly one-third of our lives asleep. Getting a sufficient amount of high-quality sleep is critically important for our overall health and well-being, and yet it's estimated that one out of every three adults doesn't get enough sleep. From technology distractions and work demands, to parenting and managing relationships, there are myriad challenges to getting a good night's rest.

The fact remains that getting high-quantity and high-quality sleep decreases the likelihood of chronic disease and premature death, improve accuracy and performance, and positively affect your mood and thus, your relationships. So how do we build this into our already busy lives?

Join Chris Mohr, PhD, RD, and Kara Mohr, PhD, on Thursday, October 29, 2020, from 2–3 PM EDT, to discover how to navigate challenges in order to support better sleep. Learn how to use good sleep hygiene practices, and improve sleep and well-being with small, practical strategies that can be implemented immediately.
 
Learning Objectives
After completing this activity, nutrition professionals will be better able to:
Understand what happens during sleep and why both quantity and quality are important factors for each night of rest.
Identify the impact of chronic sleep deprivation on health outcomes and everyday performance.
Describe the effects of caffeine, alcohol, technology, and environment on sleep.
Implement morning and evening rituals for improved performance and sleep.
Additional Information
Suggested CDR Performance Indicators: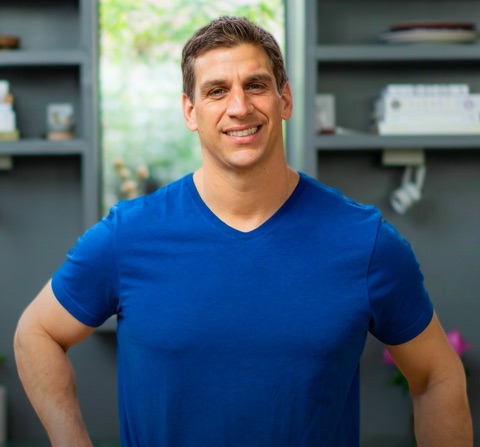 Chris Mohr, PhD, RD, is an international presenter on the topic of well-being and nutrition. He is on the Men's Health Advisory Board, previously worked as the Sports Nutrition Consultant for the Cincinnati Bengals, worked with select WWE athletes, and his expertise has allowed him the opportunity to speak at the White House, the CIA, and several of the largest Fortune 500 companies in over 10 countries and most of the 50 United States.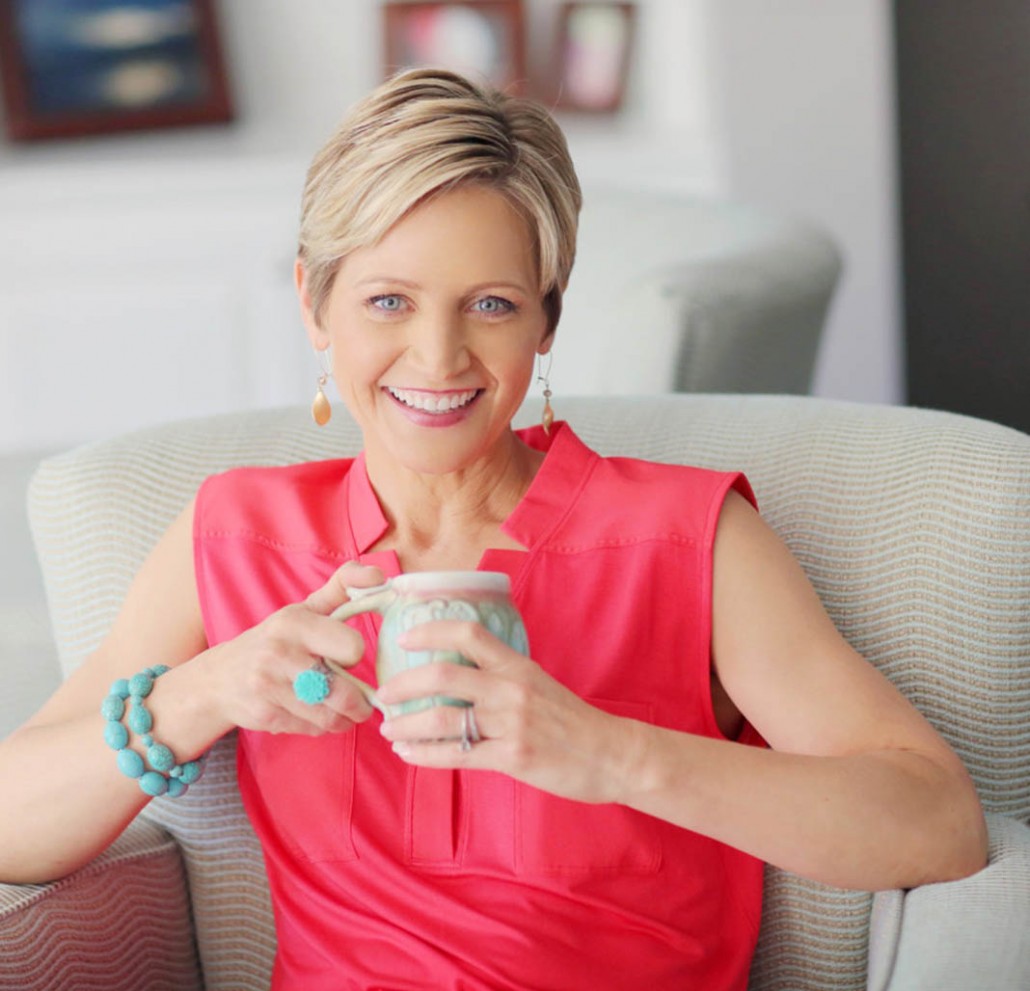 Kara Mohr, PhD, is an internationally-recognized dynamic keynote speaker who is known for her expertise and experience in the areas of behavior change, exercise, and mindset. Through teaching and coaching, Kara has worked with thousands of individuals to help them discover how to get healthier and become the best versions of themselves. 
Kara is co-owner of Mohr Results, Inc., a well-being company that helps people and organizations create healthy, thriving cultures that drive performance. She has a Bachelor of Science in psychology from The Pennsylvania State University, and a Master of Science and a PhD in Exercise Physiology from the University of Pittsburgh.
Chris Mohr, PhD, RD, has the following relevant disclosure to report: he has received honorarium from Pharmavite for presentations on this topic. Kara Mohr, PhD, has no relevant disclosures to report. Both speakers certify that no conflict of interest exists for this program. View our disclosure policy.
Required Hardware/software
Ensure your browser's cookies are enabled in order for the GoToWebcast software to function properly. Please add "ce@gvpub.com" to your email provider's safe list. Otherwise, login instructions for this event may be caught in your spam/junk folder.