Recorded Webinar: Nutritional Psychiatry: The Role of Food in Mental Health Treatment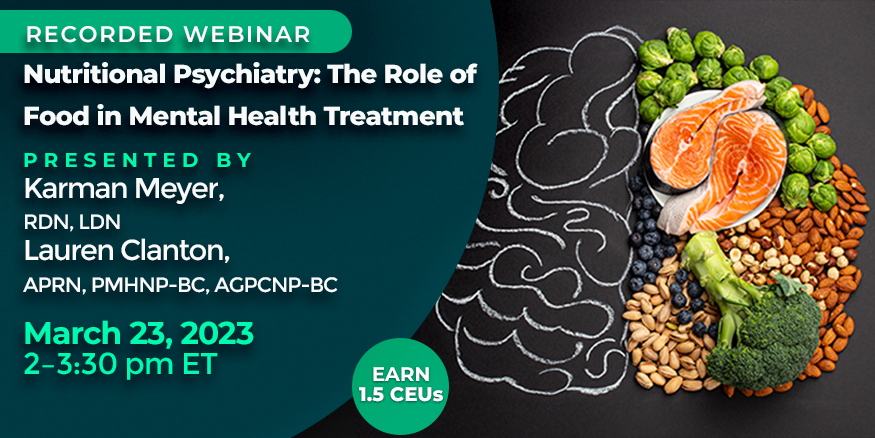 This webinar took place on Thursday, March 23, 2023, from 2-3:30 p.m. ET.

The latest advances in neuroscience and nutrition research, along with improved understanding of the mind-gut connection, have demonstrated that what we eat can significantly affect how we feel - not only physically, but also emotionally. According to the National Alliance on Mental Illness, 50% of all lifetime mental illness begins by age 14 and 75% by age 24.1 These statistics are staggering and are on the rise. As such, it's likely that a variety of health care practitioners will work with clients, patients, and community members who experience depression, anxiety, ADHD, bipolar disorder, and more.
On Thursday, March 23, from 2-3:30 p.m. ET, join Karman Meyer, RDN, LDN, and Lauren Clanton, APRN, PMHNP-BC, AGPCNP-BC, for an interactive, interprofessional webinar that discusses the foundational elements of the food and mental health connection. This expert duo will detail strategies and discuss tools that will help you serve your patients more effectively. Engage in a case study review that demonstrates collaboration across the health care professions and participate in group discussion to learn how to improve care for patients using nutrition for better mental health.   
1. Mental health by the numbers. (n.d.). Nami.org. Retrieved January 13, 2023, from https://nami.org/mhstats?gclid=Cj0KCQiAn4SeBhCwARIsANeF9DJUy1pp3YFDpJ-EnhX1nLgqW1Lgrfad67eXEPJnuK8UNuLLXE_rq6MaAiaNEALw_wcB
 
Learning Objectives
After attending this session, health care professionals should be able to:
Counsel clients who may be experiencing depression, anxiety, or other common mental health diagnoses, using a new understanding of the gut-brain connection. 
Recommend specific nutrients and "focus foods" that play a role in mental health improvement.
Explain specific diets, eating patterns, and foods that can exacerbate mental health symptoms. 
Compile a sample food list and/or recipe ideas that incorporate foods that may help improve the effects of common mental health diagnoses.
Collaborate with health care team members to better understand when and how to refer patients to a mental health specialist.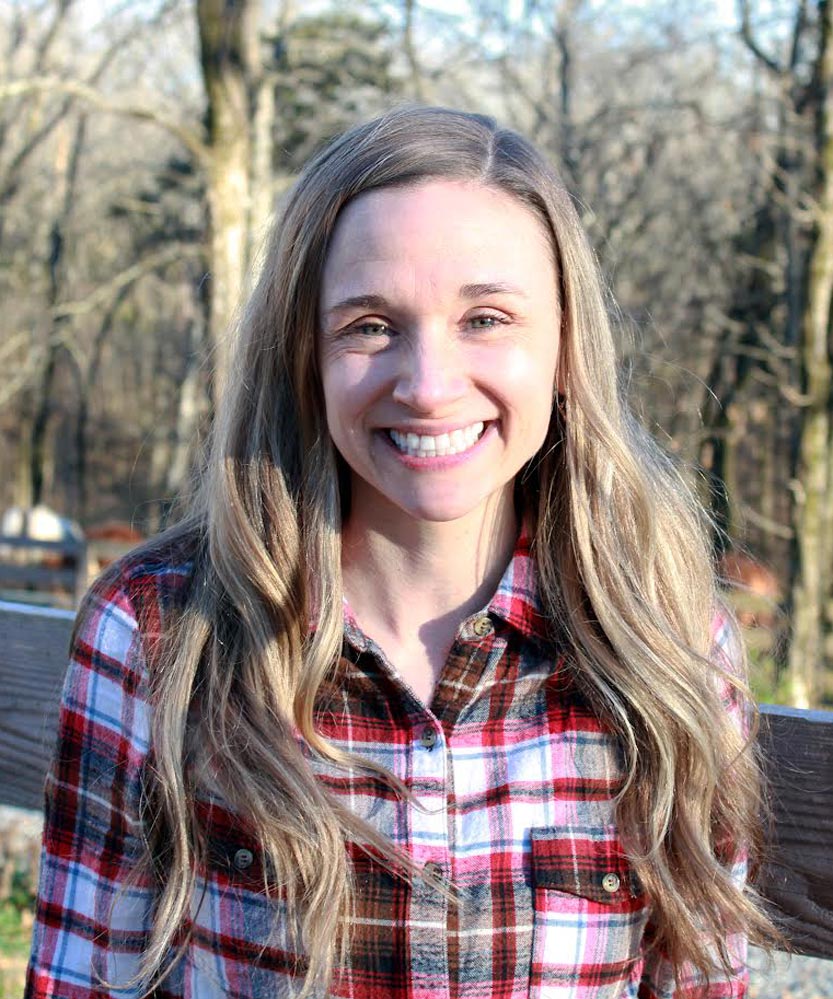 Lauren Clanton, APRN, PMHNP-BC, AGPCNP-BC, currently practices as the full-time psychiatric NP at Faith Family Medical Center and does behavioral health and integrative medicine consultations with her long-time physician colleague at a private practice in Nashville, called Mindstream Integrative Medicine. She has practiced as an NP in the Nashville, TN, area for over 10 years in the nursing home, psychiatric hospital, primary care, and outpatient mental health settings. A big part of Lauren's practice includes helping patients focus on lifestyle modification and dietary interventions to improve their mental, physical, and emotional well-being while looking to reduce polypharmacy. In her spare time, Lauren enjoys practicing yoga regularly and is also a certified yoga instructor.
Karman Meyer, RDN, LDN, is a dietitian with 15 years of experience in the nutrition and food industry. She's the author of "Eat To Sleep: What To Eat & When To Eat It for a Good Night's Sleep" and "The Everything DASH Diet Meal Prep Cookbook." Karman has been featured on PBS and in publications such as Bon Appetit, Shape Magazine, FoodNetwork.com, and WomensHealthMag.com. She is passionate about sharing the facts about food and nutrition and encouraging others to use food as their all-natural solution to improved health.  
The faculty and planners for this activity have no relevant financial relationship(s) with ineligible companies to disclose.
An "ineligible company" includes any entity whose primary business is producing, marketing, selling, re-selling, or distributing healthcare products use by or on patients.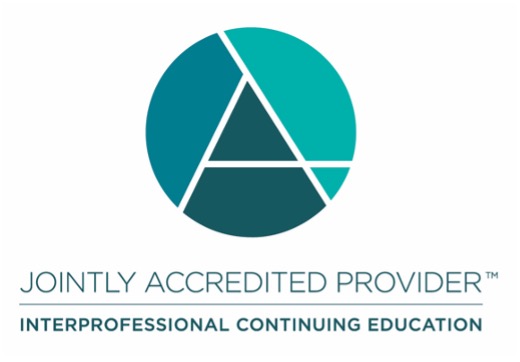 In support of improving patient care, Great Valley Publishing Company is jointly accredited by the Accreditation Council for Continuing Medical Education (ACCME), the Accreditation Council for Pharmacy Education (ACPE), and the American Nurses Credentialing Center (ANCC), to provide continuing education for the healthcare team. 
This activity will also award credit for dietetics (CDR CPEU). 
RDs and DTRs are to select activity type 102 in their Activity Log. Sphere and Competency selection is at the learner's discretion.
 
Required Hardware/software
Ensure your browser's cookies are enabled in order for the webinar software to function properly. Please add "ce@gvpub.com" to your email provider's safe list. Otherwise, login instructions for this event may be caught in your spam/junk folder.