Recorded Webinar: Nutrition and Oral Health: A Primer for RDs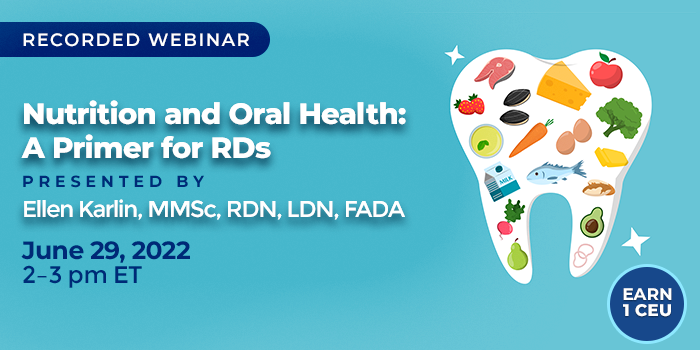 This webinar was presented on Wednesday, June 29, 2022, from 2:00 to 3:00 p.m. ET. 
Emerging evidence-based research has identified several key nutritional components which are essential for oral health promotion and oral disease prevention. Research shows us that lifestyle influences food choices and thus must be taken into consideration in order to individualize nutritional guidance to dental patients.

Join Ellen Karlin, MMSc, RDN, LDN, FADA, for a webinar focused on the impact healthful eating patterns have on the oral cavity and dental treatment outcomes. Ellen will discuss how RDs can provide patients with the critical information they need to maintain healthy teeth and gums and prevent oral infectious diseases. This session will enable RDs to understand the inextricable link between diet, oral, and systemic health.
Learning Objectives
After completing this activity, nutrition professionals will be better able to:
Recognize the synergy between nutrition and the integrity of the oral cavity.
Discuss the emerging evidence-based research and published data supporting the potential benefits of nutrient-dense foods for optimal oral health.
Explain the role of the RD in the dental health care setting and the importance of collaboration between oral health professionals and dietitians.
Additional Information
Suggested CDR Performance Indicators:
8.1.1, 8.1.2, 8.1.5, 8.2.1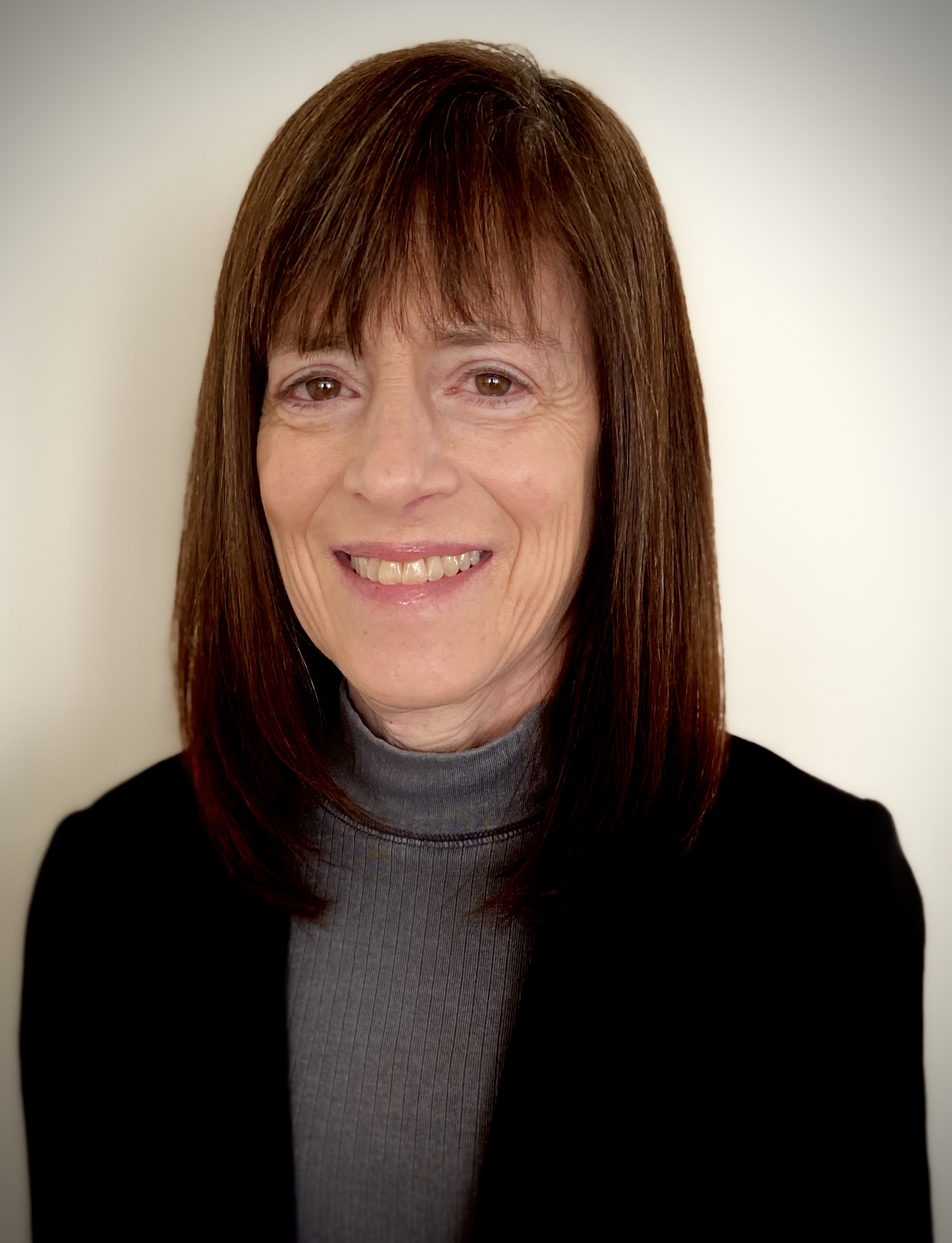 Ellen Karlin, MMSc, RDN, LDN, FADA, is a registered dietitian in private practice who has worked as a nutrition consultant to dentists in Maryland for over 30 years. Ellen is a spokesperson for the American Dairy Association North East and a nationally-recognized speaker. She was the co-author of "Dental and Oral Considerations in Pediatric Celiac Disease," published in the Journal of Dentistry for Children and contributed to "Trendy Diets and Oral Health," published in the American Dental Hygienists' Association Access Magazine.
Ellen Karlin, MMSc, RDN, LDN, FADA, has the following relevant disclosures to report: she has received honoraria from Oldways and the American Student Dental Association. View our disclosure policy.