Webinar: Putting Plant-Based Menus into Practice in Healthcare Settings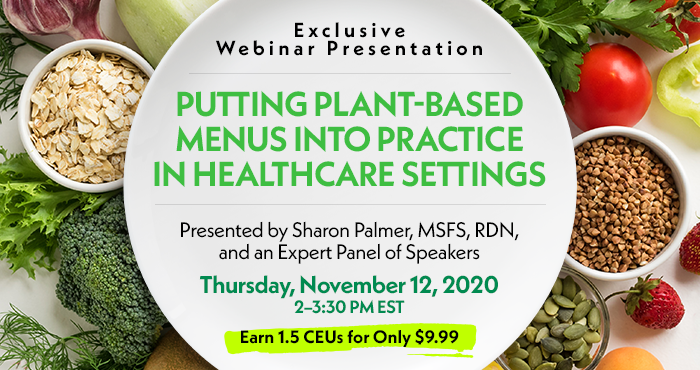 This webinar took place on Thursday, November 12, 2020 from 2-3:30 p.m. ET. The recorded version will be available soon.
More and more people are interested in plant-based eating, including in the hospital setting. The American College of Cardiology has issued guidance that hospitalization provides a teachable moment, and in 2017, the American Medical Association issued a resolution recommending plant-based meal options and the elimination of processed meat in hospitals. Not only are plant-based meals beneficial for patients, but for the planet as well, providing a sustainable source of food packed with nutrients.

Similarly, legislation has made plant-based meal options a requirement in hospitals in some states, including California and New York, resulting in healthier, more inclusive hospital menus. So how else are healthcare facilities answering the call for healthy, sustainable, delicious meal options?
On Thursday, November 12, 2020, from 2–3:30 PM ET, join moderator Sharon Palmer, MSFS, RDN, and an expert panel of speakers representing a variety of segments of health care foodservice providers as they update you about the latest information on this increasingly important topic.
Learning Objectives
After completing this continuing education course, nutrition professionals should be better able to:
Describe the health and environmental evidence supporting plant-based diets.
Identify practical solutions for menu planning and resources for implementation of plant-based meals.
Understand and interpret trends and legislation regarding plant-based options in hospital and long-term care settings.
Recognize the importance of plant-based diets across various cultures and populations.
Additional Information
Suggested CDR Performance Indicators:
7.2.3, 8.1.1, 8.2.3, 13.2.7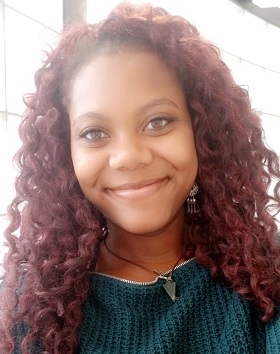 Sarah Anderson joined Oldways in 2020 as the Heritage Diets Curriculum Coordinator. She holds a Bachelor's degree in Global Studies from Lesley University, where she completed a semester abroad in Granada, Spain exploring the Spanish language and cuisine. She strongly believes in learning the culture of country by its geography and old traditions. In her role at Oldways, Sarah leads outreach and site coordination for Oldways' heritage diet programs: A Taste of African Heritage (ATOAH), A Children's Taste of African Heritage (ACTOAH), and A Taste of Latin American Heritage (ATOLAH). Specifically, Sarah is responsible for fostering relationships with partner organizations and maintaining and overseeing class data entry and tracking. In her free time, Sarah loves to cook, read and volunteer.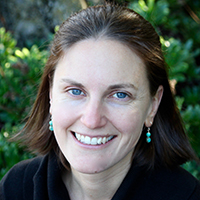 Anna Herby, RD, CDE, is a registered dietitian and certified diabetes educator at Adventist Health Howard Memorial Hospital in Willits, CA. She works with patients to help prevent and reverse chronic diseases through nutrition. Ms. Herby provides outpatient nutrition counseling and facilitates community education programs including Food for Life Classes, the Complete Health Improvement Program and Diabetes Education classes. In addition, she provides support to the food service and clinical nutrition departments. She earned her Master of Nutrition in 2014 from Bastyr University in Seattle, WA and is currently completing a Doctor of Health Sciences from University of Bridgeport.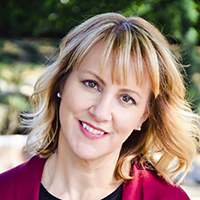 Sharon Palmer, MSFS, RDN, has created an award-winning career based on combining her two great loves: nutrition and writing. Sharon is an accomplished writer, editor, blogger, author, speaker, and media expert. In particular, her expertise is in plant-based nutrition and sustainability. Sharon has authored over 1000 articles in a variety of publications, including Better Homes and Gardens, Oprah Magazine, and LA Times. Her book The Plant-Powered Diet: The Lifelong Eating Plan for Achieving Optimal Health, Beginning Today, was a critical success and was followed by her second book Plant-Powered for Life: Eat Your Way to Lasting Health with 52 Simple Steps & 125 Delicious Recipes in July 2014. She is currently working on her third book on plant-based eating, due for publication in 2020.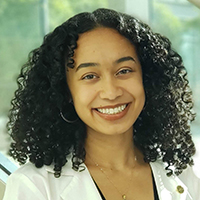 Jennifer Paul, MPH, RD, is a Registered Dietitian with a Master of Public Health in Nutrition from Loma Linda University. She completed her dietetic internship rotation at the Loma Linda Medical Center and public health nutrition internship with the Physicians Committee for Responsible Medicine (PCRM) / Barnard Medical Center. Jennifer is passionate about diet-related racial health disparities and advocating for healthful, plant-based meals in underserved communities. She recently worked as an instructor for the Physicians Committee for Responsible Medicine's (PCRM) Fight Covid-19 with Food online program. In her free time, Jennifer enjoys volunteering in the community, hiking, and trying different plant-based cuisines.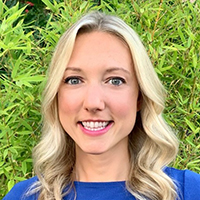 As a leader in the plant-based nutrition field with over eight years' experience, Lauren Pitts, MA, RD, currently works with foodservice management companies, schools, universities, and hospitals, to incorporate healthier, sustainable, and delicious plant-based options on their menus. She also works with healthcare professionals all over the country to help them use a whole-food, plant-based diet as a tool in the prevention and treatment of chronic disease through nutrition education, cooking demonstrations, and recipe development. Prior to joining the Humane Society, Lauren worked in private practice providing individual nutrition counseling and corporate wellness with a knack for helping others reach their health goals. For fun, Lauren enjoys hiking, cooking, visiting the farmers market, and spending time with family, friends, and her adorable dog, Rascal.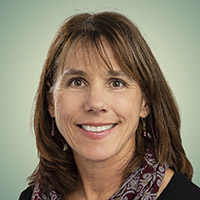 At the Johns Hopkins Center for a Livable Future, Becky Ramsing, MPH, RDN, oversees research, communication, and programming that facilitate a shift toward sustainable, healthy diets and manages a science advisory role with the Meatless Monday Campaign. Prior, she worked as a Technical Advisor for Nutrition and Food Security in Afghanistan and Ethiopia and as a consultant for community, worksite, and school-based nutrition programs. A registered dietitian, Becky holds a master's in public health from Johns Hopkins Bloomberg School of Public Health.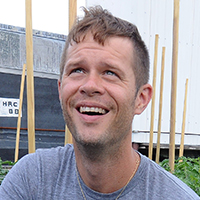 John Stoddard, MS, is the National Project Manager for Health Care Without Harm's Healthy Food in Health Care program. He leads the organization's work with the health care sector on the intersection between food and climate. John coordinates efforts to reduce meat purchasing and to implement plant-forward menus in health care through the Cool Food Pledge and works to promote regenerative agriculture as a climate solution. John began his career in the waste reduction field, working with institutions and municipalities to decrease their landfill bound waste. He earned his Master of Science from Tufts University's Friedman School of Nutrition specializing in the Agriculture, Food, and Environment program.
 
The presenters have the following relevant disclosures to report: Sarah Anderson is an employee of Oldways. Sharon Palmer is a consultant to Tomato Products Wellness Council, Oldways, Maya Kaimal Foods, Wholier Foods, and AICR. All presenters certify no conflict of interest exists for this program. View our disclosure policy.
Required Hardware/software
Ensure your browser's cookies are enabled in order for the GoToWebcast software to function properly. Please add "ce@gvpub.com" to your email provider's safe list. Otherwise, login instructions for this event may be caught in your spam/junk folder.