Recorded Webinar: The Power of Pregnancy Nutrition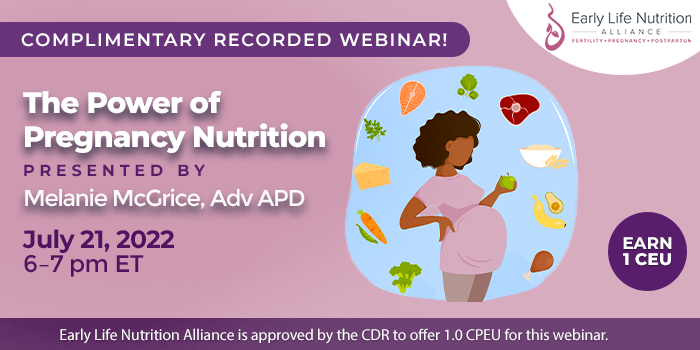 This webinar was presented on Thursday, July 21, 2022, from 6-7 p.m. ET.
Are you an RD who wants to improve the health of the next generation, reduce pregnancy complications, and make a true difference in the lives of your pregnancy clients?
What a woman eats in the lead up to conception and during pregnancy has the ability to impact the epigenetics of her future baby. This means that the risk of childhood obesity, food allergies, and chronic illnesses may be reduced by ensuring a woman eats a healthy pregnancy diet.
Join Melanie McGrice, Adv APD, for a webinar that will discuss, step-by-step, how RDs can have an impact not only on the lives of their pregnancy clients but also give their clients' growing babies a head start in life.
Join the live webinar to receive a free ready-made 7-day pregnancy meal plan filled with nourishing pregnancy meal ideas and recipes that you can share with your pregnancy clients. Register today!
Learning Objectives
After completing this activity, nutrition professionals will be better able to:
Recognize the incredible impact that RDs can have on the next generation via genetic programming during pregnancy.
Understand common barriers to achieving nutritional adequacy during pregnancy and help clients avoid these preventable risks.
Recommend and counsel clients on the practical and powerful strategies that will improve nutritional intake during pregnancy.
Additional Information
Suggested CDR Performance Indicators:
4.1.2, 8.1.1, 8.1.4, 10.2.12
Melanie McGrice is an Australian Advanced Accredited Practicing Dietitian with over 20 years of experience and is the founder of the Early Life Nutrition Alliance. Her success led to her being awarded the coveted Australian Dietitian of the Year award in 2018, and has made her an in-demand practitioner, researcher, published author, and speaker.
Melanie's professional network is extensive. She has been a senior media spokesperson for Dietitians Australia for more than a decade and served on multiple boards including the Board of Dietitians Australia and the Early Life Nutrition Coalition.
While Melanie's interest for working in Early Life Nutrition stemmed from somewhat personal reasons, her passion in this area really grew when she understood the difference our diet can make to the epigenetics of our babies and the impact she can have by spreading this important message to other healthcare professionals and their clients.
Melanie McGrice, Adv, ADP, has the following relevant disclosures to report: she is a consultant to Tatura Milk Industries. She was a former consultant to Max Biocare Pty Ltd., Bayer Australia, and Danone Murray Goulburn Pty Ltd. View our disclosure policy.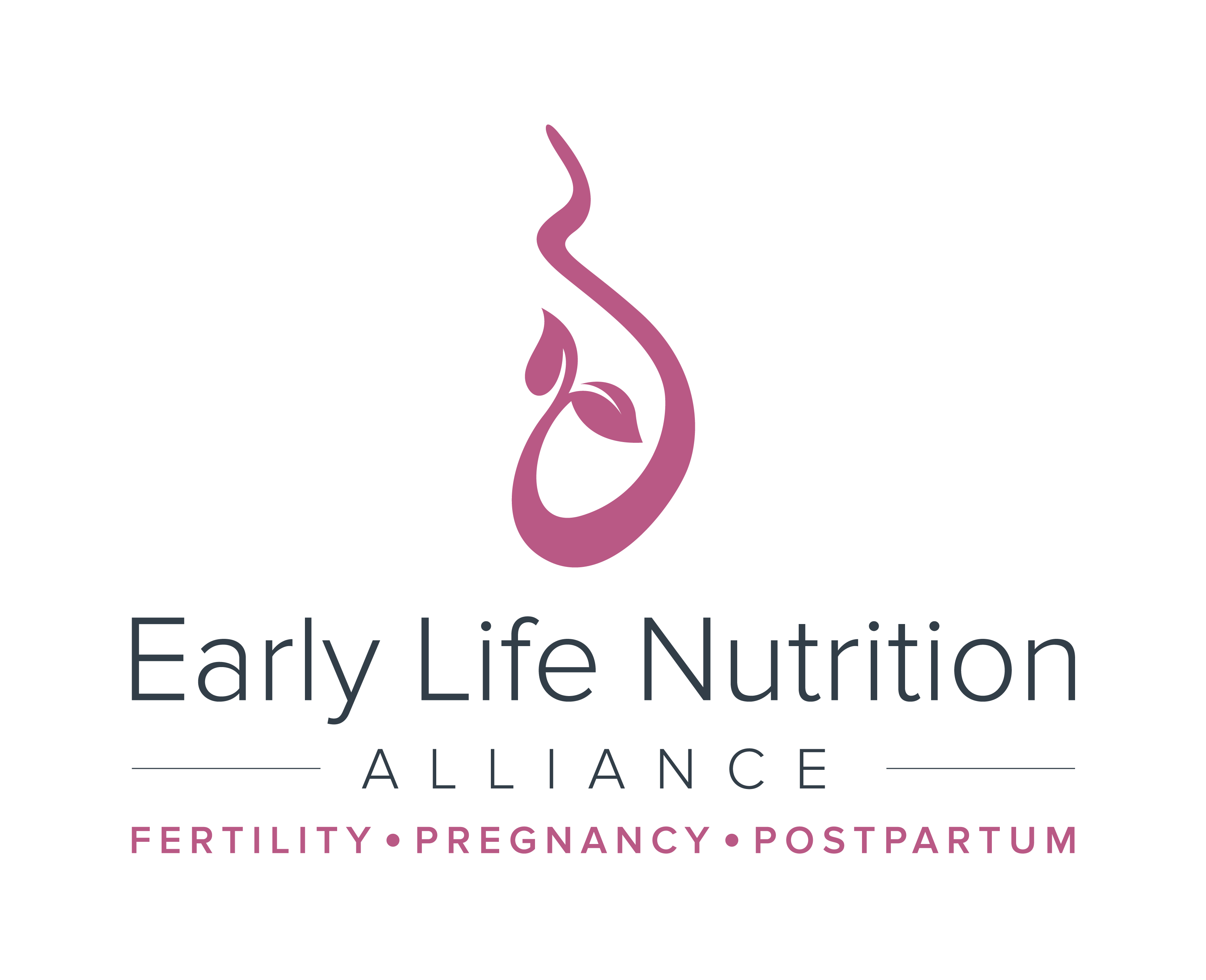 Early Life Nutrition Alliance is an international team of experienced dietitians who specialize in fertility, prenatal, and postnatal nutrition.
Our goal is for every couple who is planning to conceive or is pregnant to see a fertility or prenatal dietitian. But we can't do it alone. Our team aims to support healthcare professionals advocate for the role of nutrition during the First 1,000 Days through the provision of training, coaching, and resources so that we can all truly make a bigger difference in the lives of our clients.
For more information on the resources and training the Early Life Nutrition Alliance has to offer, click here.
Early Life Nutrition Alliance has been approved by the CDR to offer 1.0 CEU for this webinar.