Recorded Webinar: Sustainable Food Systems Master Class - Faculty Roundtable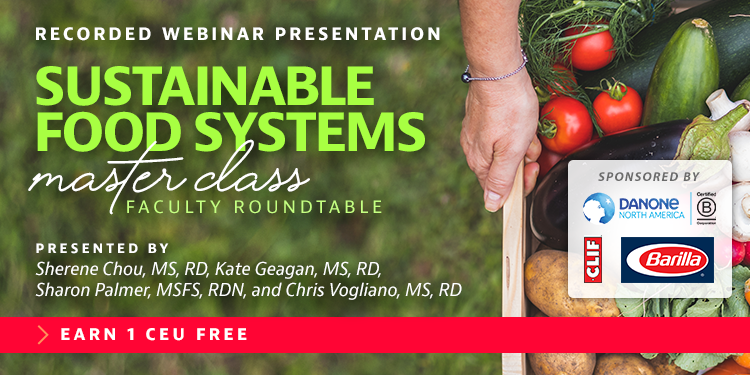 The live version of this webinar was presented on Wednesday, July 22, 2020 from 2-3 p.m. EST.
An award-winning team of dietitians presented an interactive workshop at the Today's Dietitian Spring Symposium that discussed accelerating progress on this topic in order to advance a healthier and more resilient and sustainable food system. During the workshop, Sherene Chou, MS, RD, Kate Geagan, MS, RD, Sharon Palmer, MSFS, RDN, and Chris Vogliano, MS, RD, discussed how RDs can help align human nutrition with planetary health, protect biodiversity through organic and regenerative agriculture, and use the changing climate and food innovation to reshape the future of food.

We invite you to watch the workshop that took place during the 2020 Virtual Symposium this past May, and then participate in an interactive, live discussion with the faculty that will enhance and reinforce the concepts presented during the workshop.
By registering for this free continuing education course, you are granting permission to Today's Dietitian to share your demographic information and e-mail with the course sponsor for potential marketing purposes. 
Learning Objectives
After completing this activity, nutrition professionals should be better able to:
Discuss three reasons why sustainable food system skills are essential for RDs in the 21st century and how they shift the RD paradigm toward a systems-based approach to wellness.
Explain one domestic and one global challenge to achieving Sustainable Development Goal #2—Zero Hunger—as it relates to current food production practices.
Define planetary health and boundaries' roles as foundational principles in emerging evidence-based frameworks for sustainable food systems.
Describe four foods that exist as a result of advancements in technology, and explain their impact on agriculture and sustaining the food system.
Summarize how nutrition practitioners are using their platforms to create positive changes in the food system, improve outcomes, and grow their business.
Additional Information
Suggested CDR Learning Codes:
Suggested CDR Performance Indicators:
3.1.3, 7.2.4, 8.1.2, 12.1.2

Food + Planet are a team of globally recognized, award winning dietitians with an exceptional track record of excellence at the intersection of health and sustainability. We are passionate about empowering healthcare professionals to accelerate progress towards a healthier, more resilient and sustainable food systems.
Meet the team: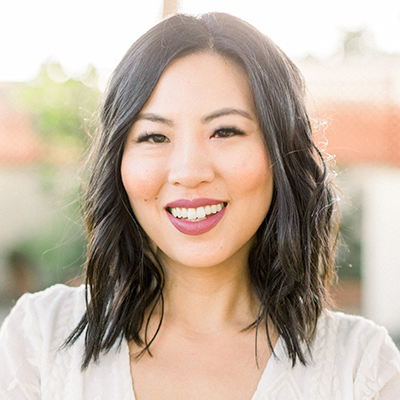 Sherene Chou is an award-winning dietitian and chef focused on building a more sustainable world through plant-based nutrition education. She's collaborated with national brands and institutions to build innovative programs. She serves as the chair for the Academy of Nutrition and Dietetics' Vegetarian Nutrition Dietetic Practice Group and the RD Group cochair for the Teaching Kitchen Collaborative, and she sits on the Advisory Council for the Physicians Committee for Responsible Medicine on Universal Meals. Sherene codeveloped the first Certificate of Training on Sustainable Food Systems for the Academy of Nutrition and Dietetics and was featured as one of Today's Dietitian's 10 RDs making a difference in 2019. 
The presenter reports the following relevant disclosures: American Pistachio Growers, Longevity Nutrition, Plant Based Foods Association, NutriBullet, Keck USC Medical School. She has certified that no conflict of interest exists for this program.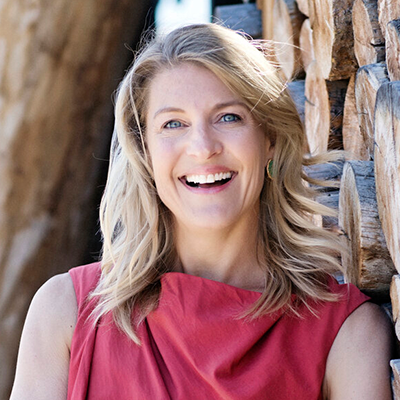 Kate Geagan is an award-winning dietitian and nutrition pioneer who has helped millions of eaters discover and fall in love with foods that power a healthy life. She is the author of Go Green, Get Lean: Trim Your Waistline with the Ultimate Low Carbon Footprint Diet, a columnist for Clean Eating magazine, and a global thought leader in her field who is forging future conversations around foods that are good for people and our planet. She has shared her expertise and insights on how these opportunities are rapidly reshaping everything from health care to the grocery store with professional, executive, and consumer audiences worldwide.
The presenter reports the following relevant disclosures: True Health Initiative, Clif Bar & Company, Pompeian Olive Oil, Earth's Best Organics, American Farmland Trust, Sun Valley Institute, JUST, Scout Craft Cannery, Barilla, Danone North America, Nestle, North American Olive Oil Association, BEAR Snacks Columnist, Clean Eating Magazine. She has certified that no conflict of interest exists for this program.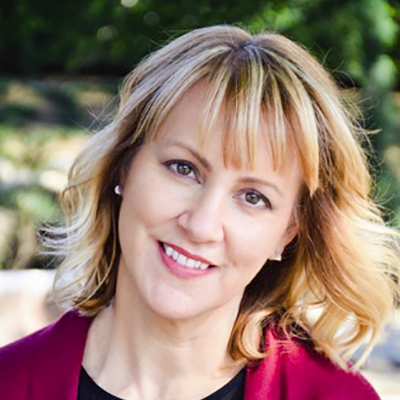 Sharon Palmer has created an award-winning career based on combining her two great loves: nutrition and writing. Sharon is an accomplished writer, editor, blogger, author, speaker, and media expert. In particular, her expertise is in plant-based nutrition and sustainability. Sharon has authored over 1,000 articles in a variety of publications, including Better Homes & Gardens; O, The Oprah Magazine; and Los Angeles Times. Her book The Plant-Powered Diet: The Lifelong Eating Plan for Achieving Optimal Health, Beginning Today, was a critical success and was followed by her second book Plant-Powered for Life: Eat Your Way to Lasting Health with 52 Simple Steps & 125 Delicious Recipes in July 2014. She is currently working on her third book on plant-based eating, due for publication in 2020.
The presenter reports the following relevant disclosures: Tomato Products Wellness Council, Oldways, Maya Kaimal Foods, Wholier Foods, AICR. She has certified that no conflict of interest exists for this program.
Chris Vogliano has a passion for creating a healthy, sustainable, and waste-free food system. He has served as a research fellow for the Academy of Nutrition and Dietetics Foundation, was awarded the Young Dietitian of the Year award by the State of Washington, and was recognized in Today's Dietitian's 10 RDs who are making a difference. Chris has also recently taught a food systems course at the University of Washington and has presented at over 35 conferences around America. Chris is pursuing his PhD in Global Health in Wellington, New Zealand, and is focused on creating more biodiverse sustainable food systems. During his free time Chris loves doing anything outdoors—hiking, biking, yoga, and dining his way through new cuisines.
The presenter reports the following relevant disclosures: Consultancies: Global Alliance for Improved Nutrition (GAIN), Bioversity International. Workshop Sponsors: Danone, Clif Bar, Barilla. He has certified that no conflict of interest exists for this program.
About This Session's Sponsors:
 
Danone North America is a purpose-driven company with a portfolio of dairy and plant-based foods. As the world's largest Certified B Corporation®, Danone North America is committed to the creation of both economic and social value, while nurturing natural ecosystems through sustainable agriculture. Our portfolio of brands includes: Activia®, DanActive®, Danimals®, Dannon®, Good Plants™, Horizon Organic®, International Delight®, Light + Fit®, Oikos®, Silk®, So Delicious® Dairy Free, STōK®, Two Good®, Vega®, Wallaby® Organic and YoCrunch®. With more than 6,000 employees and 12 production locations across the U.S., Danone North America's mission is to bring health through food to as many people as possible. www.danonereferralpad.com
Clif Bar & Company crafts foods with purpose for people and the planet, including CLIF® BAR®, CLIF Kid®, and LUNA® brands. That's why we prioritize organic, plant-based ingredients and sustainable sourcing standards to create wholesome foods that energize any moment. For more information on Clif Bar & Company, please visit www.clifbar.com, check out our Facebook page at facebook.com/clifbar and follow us at twitter.com/clifbar and instagram.com/clifbar.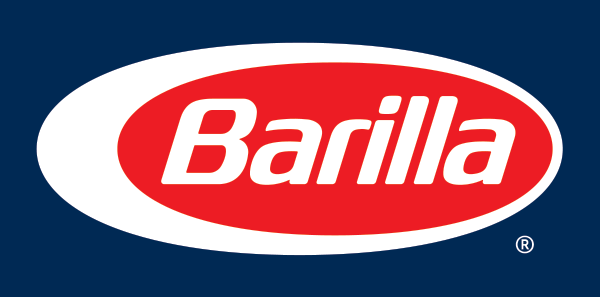 Barilla is a family owned company chaired by brothers Guido, Luca and Paolo Barilla. Founded by their great-grandfather, Pietro, in Parma in 1877, Barilla is now famous in Italy and throughout the world for the excellence of its products that promote a joyful, healthy diet inspired by the Mediterranean-Italian lifestyle. www.barilla.com/en-us
Required Hardware/software
Ensure your browser's cookies are enabled in order for the GoToWebcast software to function properly. Please add "ce@gvpub.com" to your email provider's safe list. Otherwise, login instructions for this event may be caught in your spam/junk folder.