2023 Spring Symposium Recorded Keynote Presentation: Empowerment or Shame? How Are Biases Shaping the Way RDNs Communicate About Nutrition?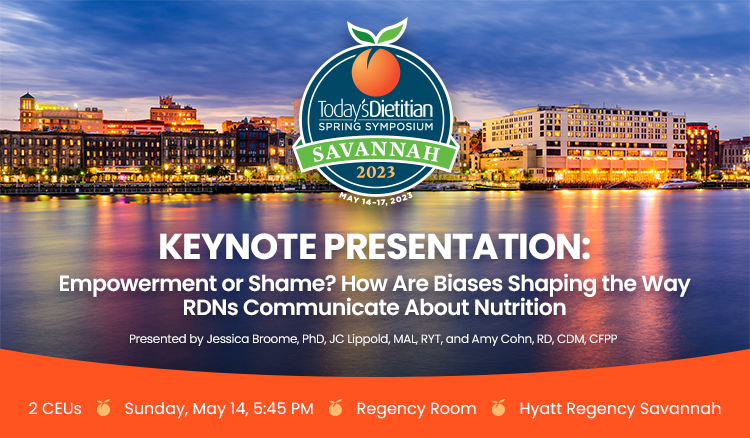 More than buzz words, food and fitness shaming are realities fueled by many facets of our society, including traditional and social media, self-proclaimed experts and influencers, family and friends, as well as explicit and implicit biases. But disarming the confusion and shame consumers feel about nutrition and fitness can happen when new insights are shared that help clarify the attitudinal differences between consumers' perceptions of food and fitness choices, versus the views of RDNs and fitness professionals. But what role do RDNs play in shaming?
Jessica Broome, PhD, Amy Cohn, RD, CDM, CFPP, and JC Lippold, MA, deliver a keynote session that showcases new survey research that delves into the realities of food and fitness shaming through the lens of consumers, RDNs, and certified fitness professionals. The session reveals the complexities of shaming and will tell a story that increases awareness of consumers' potential cycle of food and fitness shame and offer solutions for professionals to effectively help derail this cycle.
This trio of experts provide the backbone that help attendees start to build open conversations on the topic and craft messages that resonate with all consumers. Learn to elevate the importance of accessible nutrition and fitness, shining a light on the affordable and good nutrition found in packaged products in all areas of the grocery store, including the center of the store. Participants will understand and feel empowered to emphasize the value of all movement, especially movement outside the gym or fitness studio. Leave this keynote session with a new understanding that will derail the walk of food and body shaming and give consumers the permission to shop the center aisles of their favorite supermarkets and proudly move their bodies in ways that feel good.
*The Academy of Nutrition and Dietetics (Academy) and Commission on Dietetic Registration (CDR) are not responsible for the provider's interpretation of the Academy/CDR Code of Ethics for the Nutrition and Dietetics Profession or its enforcement as it relates to the scenarios and content presented in this activity.
Learning Objectives
At the end of the session, nutrition professional will be better able to:
Describe the attitudinal differences between consumers' perceptions of food and fitness choices versus health professionals' views.
Discuss the consumers' cycle of shame, as revealed by survey data.
Recognize one's own biases and role in aiding consumers to individually make the best food and fitness choices that fit their needs and lifestyle.
Develop effective nutrition communication to derail the cycle of shame.
Additional Information
Suggested CDR Performance Indicators:
1.7.3, 1.7.4, 2.1.3, 4.2.5, 6.3.2
Keynote Speakers
Jessica Broome, PhD, Head Southpaw and Founder, Southpaw Insights
Amy Cohn, RD, CDM, CFPP, Nutrition and External Affairs Senior Manager for the Morning Foods, General Mills
JC Lippold, MAL, RYT, Executive Coach
 
About the Sponsor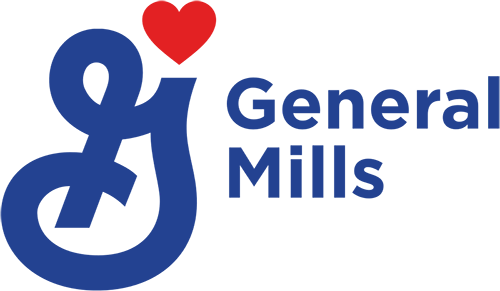 General Mills makes food the world loves. For more than 150 years, General Mills has made food with passion - having fun and staying true to our values along the way. At General Mills Big G cereal, we're committed to delivering good nutrition that's accessible and affordable for all. On average, a bowl of any General Mills Big G cereal - like Cheerios, Cinnamon Toast Crunch, Chex and many more - with milk costs about 50 cents a serving. Many of our Big G cereals also provide meaningful amounts of whole grain and important nutrients like fiber, calcium, vitamin D and iron, which aren't always easy to find in other typical breakfast choices. Visit GeneralMills.com to learn more.
The Ginger Network, LLC #21053, is approved by the CDR to offer 2.0 CPEUs for this activity.
Required Hardware/software
Ensure your browser's cookies are enabled in order for the video software to function properly.