Webinar: From Kitchen to Clinic: Practical Applications of Culinary Medicine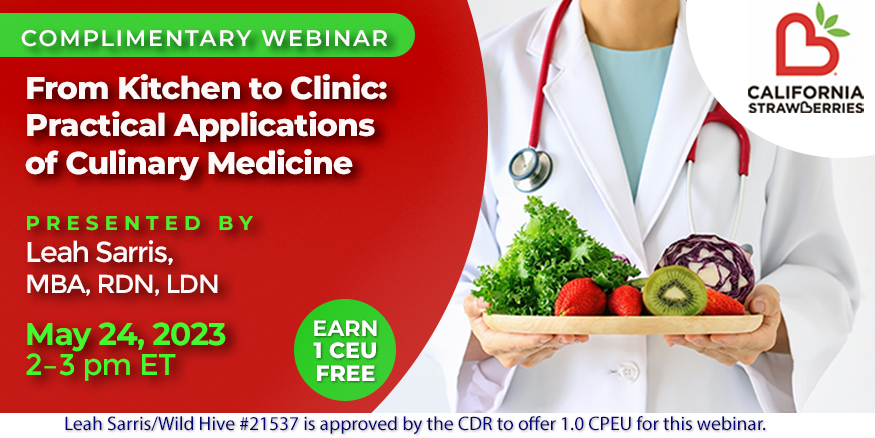 Culinary medicine is a term that has been touted more and more around the US, but what does it mean?

Join Chef and Registered Dietitian, Leah Sarris, on Wednesday, May 24, 2023, from 2-3 p.m. ET, as she delves into the culinary medicine movement, exploring its definitions, tactics, and examples of interventions growing in healthcare across the US. During this complimentary webinar, Leah will also explore the literature surrounding culinary medicine interventions and their importance in helping to combat food-related chronic-illness in America. Finally, Leah will showcase practical culinary medicine applications in the kitchen, with a cooking demonstration illustrating three ways to prepare simple and delicious dishes using strawberries. Participants will walk away with a deeper understanding of culinary medicine and tools to bring culinary medicine principles from the kitchen into the clinic.
Learning Objectives
After completing this activity, nutrition professionals will be better able to:
Identify current culinary medicine interventions being adopted across the United States.
Discuss current and emerging literature around culinary medicine and food as medicine interventions.
Summarize research and interventions around fruit and vegetable consumption in America.
Employ practical culinary medicine applications while being cognizant of cultural and socioeconomic considerations, food preferences, and food access.
Describe the nutritional attributes and culinary applications of strawberries.
Additional Information
Suggested CDR Performance Indicators: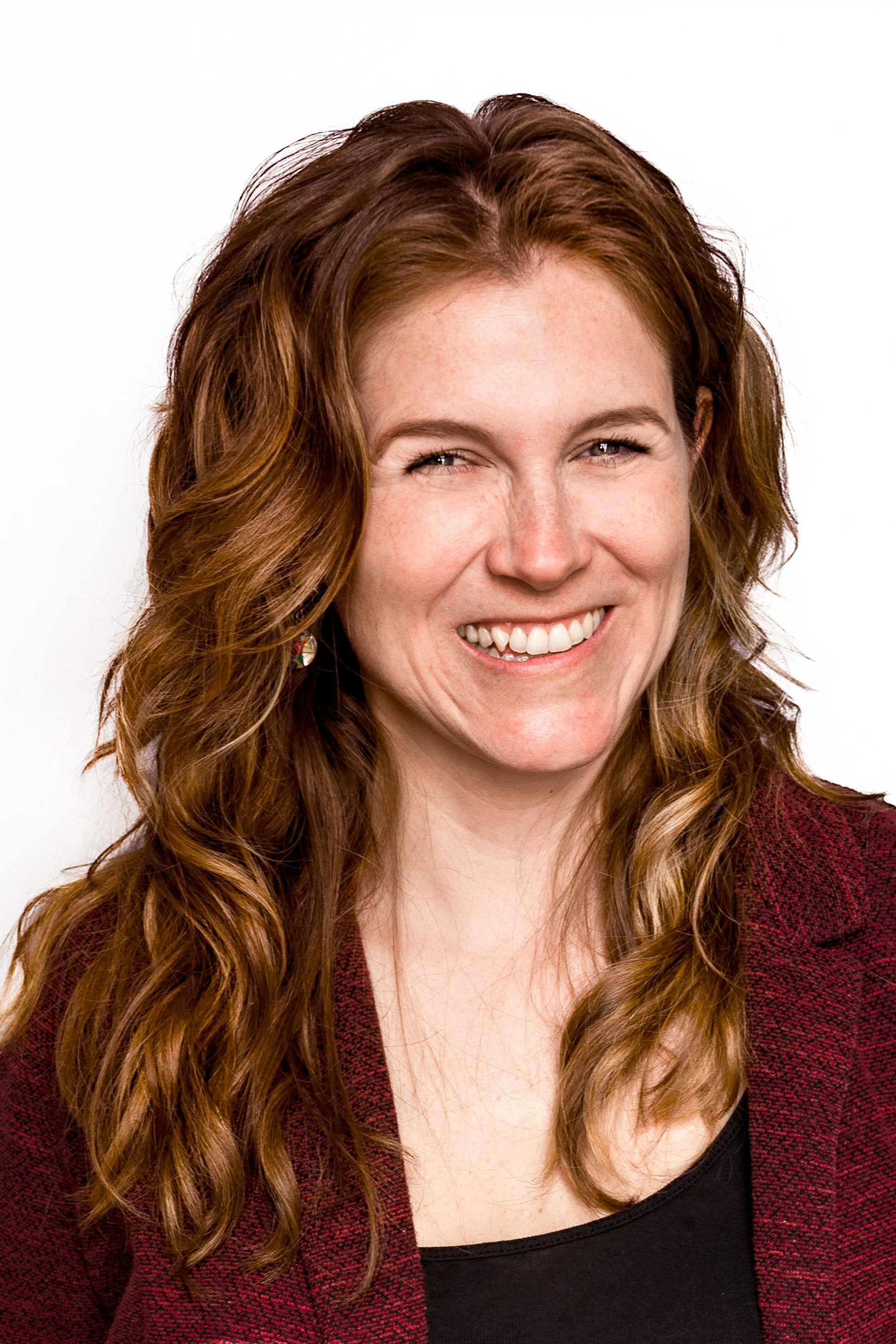 Leah Sarris, MBA, RDN, LDN, is an educator, chef, and dietitian with 15+ years of experience in innovative industry training, strategic planning, and program implementation. With an MBA from Tulane University and a BS in Culinary Nutrition from Johnson & Wales University, her wide-ranging professional experience spans from foodservice to agriculture, education, administration, and community engagement.

Leah helped pioneer the culinary medicine movement by developing and implementing the United States' premier interdisciplinary culinary medicine program at Tulane University, which is now being utilized by over 60 medical schools across the country. She also served as the executive director for the nonprofit New Orleans Culinary & Hospitality Institute, navigating the business through its startup and the pandemic.

Leah has been an educator and innovator throughout most of her career, and other past roles included improving food within K-12 schools through training and advocacy, teaching Culinary Nutrition at Johnson & Wales University, farming, product development and foodservice consulting.

In her current role as Director of Culinary Marketing & Education at Wild Hive, Leah brings a unique combination of culinary education, culinary medicine, and business acumen to develop and implement innovative educational experiences that showcase clients' food products to a diverse range of stakeholders.

Leah was honored as a Top Female Achiever by New Orleans Magazine in 2018, awarded Gambit's 40 Under Forty in 2014, and presented with a Best Chefs Louisiana designation from ACF New Orleans in 2017. She is a Certified Culinary Medicine Specialist and currently serves on the Culinary Medicine Specialist Board as well as the board of SPROUT NOLA. Leah is particularly excited to provide professionals and community members alike the opportunity to learn how to create and eat great food that just happens to be good for them.
Leah Sarris, MBA, RDN, LDN, faculty for this event, has no relevant financial relationship(s) to disclose.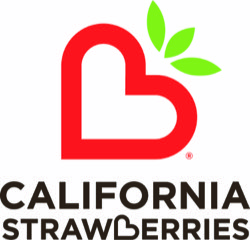 The California Strawberry Commission represents more than 400 strawberry farmers, shippers and processors, proudly working together to advance strawberry farming for the future of our land and people. Commission programs create opportunities for success through groundbreaking initiatives focused on workforce training, strawberry production research, and nutrition research. Through science-based information and education, we deliver the good news about sustainable farming practices that benefit the health of people, farms, and communities. Visit californiastrawberries.com to learn more.
Leah Sarris/Wild Hive #21537 has been approved by the CDR to offer 1.0 CPEU for this webinar.
Required Hardware/software
Ensure your browser's cookies are enabled in order for the webinar software to function properly. Please add "ce@gvpub.com" to your email provider's safe list. Otherwise, login instructions for this event may be caught in your spam/junk folder.