Recorded Webinar: Not All Plant-Based Diets are Created Equal: Practical Ways to Help Clients and Patients Replace Processed Plant Foods with Whole Plant Foods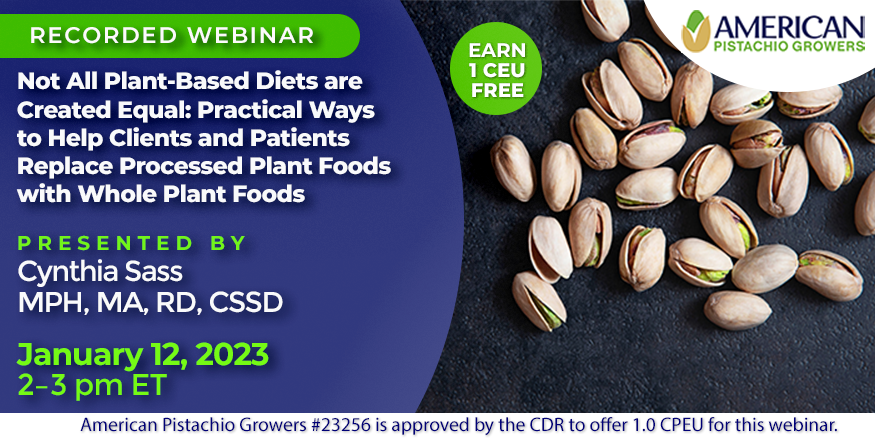 This webinar took place Thursday, January 12, 2023, from 2-3:30 p.m. ET.
Plant-based diets continue to trend with consumers and offer research-backed public health benefits. However, their health outcomes may be largely linked to the quality of the plant-based foods consumed. 
On Thursday, January 12, 2023, from 2-3p.m. ET, join certified plant-based professional cook and sports dietitian Cynthia Sass, MPH, MA, RD, CSSD, as she explores the research about healthy and unhealthy plant-based diets, provides 15 simple, practical ways to help clients and patients replace commonly consumed processed plant-based foods for whole plant alternatives, and discusses the potential health benefits of making these swaps.   
Learning Objectives
After completing this activity, nutrition professionals will be better able to:
Describe the key public health outcomes associated with the consumption of plant-based diets.
Explain the different health outcomes that are associated with healthy and unhealthy plant-based diets.
Strategize ways to eliminate barriers that prevent consumers from eating more whole plant-based foods.
Counsel clients and patients on foods swaps that can be used to replace processed plant foods with whole plant foods.
Identify surprising sources of plant-based antioxidants, including pistachios, in the diet and understand their importance in a plant-based diet.
Additional Information
Suggested CDR Performance Indicators:
8.1.1, 8.1.3, 8.5.1, 8.5.3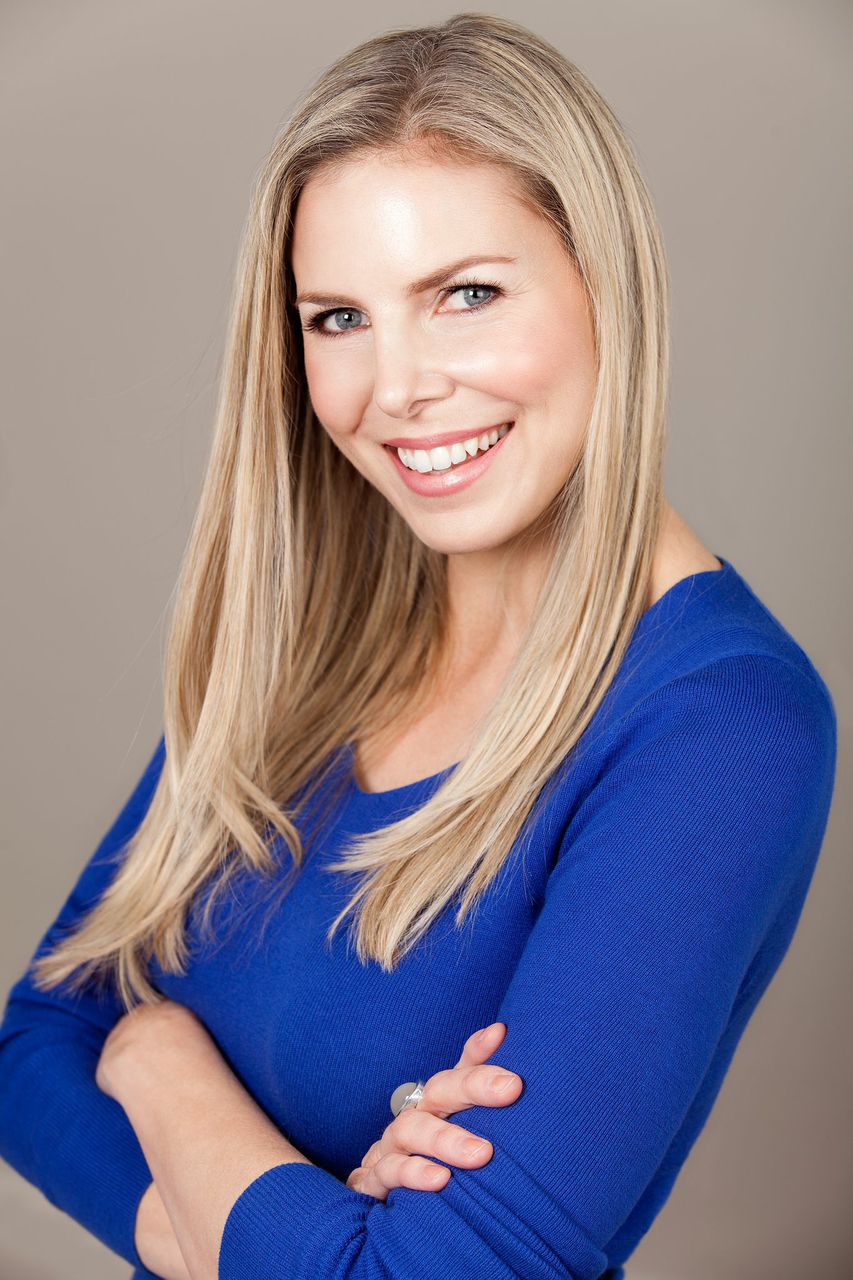 Cynthia Sass, MPH, MA, RD, CSSD, is a plant-based performance nutrition specialist with master's degrees in both nutrition science and public health. Cynthia was among the first group of registered dietitians to become a board-certified specialist in Sports Dietetics in 2006, a credential she has since maintained. She has consulted for five professional sports teams in the MLB, NHL, and NBA, including five seasons with the New York Yankees, and counsels a wide range of clients in her Los Angeles-based private practice. 
Cynthia has worked one-on-one with Oscar, Grammy, and Emmy winners, and professional athletes in numerous sports, including pro tennis, soccer, and skateboarding. A three-time New York Times bestselling author, Cynthia is also a frequent writer, plant-based recipe developer, and media guest. She has appeared on "The Today Show," "Good Morning America," "Rachael Ray," "Nightline," and others. 
Cynthia graduated with highest honors from Syracuse University where she earned a bachelor's degree in dietetics and a master's degree in nutrition science with a concentration in counseling. She completed a second master's degree in public health at the University of South Florida and is a Certified Plant Based Professional Cook. Cynthia specializes in helping high performance clients transition to plant-based diets. She is also the nutrition consultant for UCLA's Executive Health program and is the contributing nutrition editor for Health Magazine.
 
Cynthia Sass, MPH, MA, RD, CSSD, faculty for this event, has the following relevant disclosures to report: she is a consultant to L-Nutra, Upgrade, That's It., and Australian Macadamias. She is an ambassador for American Pistachio Growers, Just Egg, Right Rice, and Opal Apple.



American Pistachio Growers (APG) is a non-profit trade association representing over 800 grower members in California, Arizona, Texas, and New Mexico. APG is governed by a democratically elected board of directors who are growers and is funded entirely by growers and independent processors with the shared goal of increasing global awareness of nutritious, American-grown pistachios. For more information, please visit americanpistachios.org.
American Pistachio Growers #23256 is approved by the CDR to offer 1.0 CPEU for this webinar.