Recorded Webinar: Overview of the Nutritional and Health Attributes of Soy
Suggested CDR Learning Codes: 2010, 2020, 2100, 4040; Level 2
Suggested CDR Performance Indicators: 8.1.4, 8.1.5, 8.3.1, 10.4.1
Soybeans play an important role in the US food supply.  For example, soybean oil accounts for over 40% of the US intake of essential fatty acids—both linoleic acid and alpha-linolenic acid—and soy protein is added for functional purposes such as moisture retention to a wide range of commonly-consumed foods.  Because of its high quality, soy protein can make important contributions to nutrition.
However, most of the interest in soyfoods over the past 30 years has focused on these foods as uniquely-rich sources of isoflavones.  Isoflavones are classified as phytoestrogens and selective estrogen receptor modulators.  These soybean constituents have been posited to reduce risk of several chronic diseases but concerns have also been raised about their safety.  This presentation will discuss the proposed health benefits of soyfoods and will address topics such as the effects of soy on male hormone status, the impact of soy on breast cancer prognosis and the effect of soy on mineral absorption and status. Emphasis will be placed on the clinical and prospective epidemiologic data.
The live version of this webinar was presented by Mark Messina, PhD, on Wednesday, August 24, 2016, at 2 pm ET. This recorded version is approved for one hour of continuing education credit. RDs should list code 175 for this activity type.
By registering for this free continuing education webinar, you are granting permission to Today's Dietitian to share your demographic information and email with the webinar sponsor for potential marketing purposes.
Learning Objectives
After completing this continuing education course, nutrition professionals should be able to:
State the ways in which soybean isoflavones are different from the hormone estrogen
Make appropriate recommendations about consumption of soyfoods for women who are at high risk of developing breast cancer or who have breast cancer
Identify health advantages of soyfoods for men
Describe the results of clinical studies on isoflavones and male feminization
Make intake recommendations for individuals of all ages and regardless of health status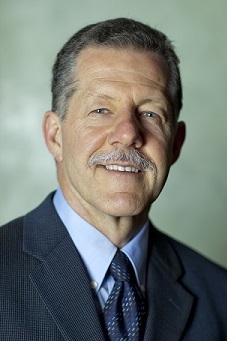 Dr. Messina is the co-owner of Nutrition Matters, Inc., a nutrition consulting company, an adjunct associate professor at Loma Linda University in California, and the Executive Director of the Soy Nutrition Institute.  While as a program director with the National Cancer Institute (NCI) he initiated a research program on the anticancer effects of soy.  Since leaving the NCI, Dr. Messina has devoted his time to the study of the health effects of soyfoods and soybean components.  He writes extensively on these subjects, having published more than 80 articles and book chapters for health professionals.  Dr. Messina is the chairperson of the editorial advisory board and writes a regular column for The Soy Connection, a quarterly newsletter that reaches over 250,000 health professionals.  Dr. Messina has organized 10 international conferences on soyfoods and is the co-author of The Dietitian's Guide to Vegetarian Diets: Issues and Applications (Aspen Publishers, 1996; Jones and Barlett, 2004, 2010).  Dr. Messina has given over 600 presentations to health professionals and has presented in 51 countries.
This complimentary 1-credit continuing education webinar is brought to you with support from Soy Connection, by the United Soybean Board. Please note that the United Soybean Board provided financial support only and did not have input into the information provided in this course.
The presenter reports the following relevant disclosure: Dr. Messina serves as a consultant to United Soybean Board, Pharmavite and Vitasoy. He has certified that no conflict of interest exists for this program. View our disclosure policy.