Recorded Webinar: Cultivating Creativity in Nutrition & Fitness Activities for Kids

Suggested CDR Learning Needs Codes: 4150, 6040, 6050; Level 2
Suggested CDR Performance Indicators: 2.1.3, 8.3.7, 9.1.1
Whether you work with children on an everyday basis or simply lead a few nutrition lessons in your local school each year, this session will give you creative activities to implement! Come prepared to let loose as your inner 7-year old will get to practice some of the games and lessons in our session. From a food group relay race to the "go-slow-whoa" game to building a breakfast book, you'll learn ways to get a bit silly and connect better with your littlest clients. The hands-on activities discussed will be appropriate for the classroom, after-school programs, and community settings, with many applicable to family counseling sessions as well.
The live version of this webinar was presented by Chrissy Carroll, MPH, RD, LDN, ACSM-cPT, on Wednesday, September 14, 2016, at 2 pm ET. This recorded version is approved for one hour of continuing education credit. RDs should list code 175 for this activity type.
Learning Objectives
After completing this continuing education course, nutrition professionals should be able to:
Name the differences between adult and child learners.
Describe key components of an effective nutrition education lesson for children.
Partake in several activities and games that can be used in nutrition education lessons for pre-school and elementary school age groups.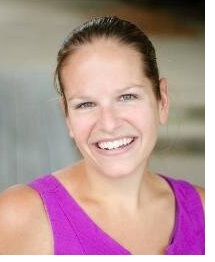 Chrissy Carroll is a spirited dietitian and school nutrition specialist based out of Massachusetts.  She taught nutrition education in the public school setting for several years before branching out on an entrepreneurial path.  Currently, Chrissy can be found running her corporate and community wellness business as well as operating a successful food & fitness blog.  As part of the community sector of her business, Chrissy continues to be involved in nutrition education for children through grant-funded elementary school programs.
Chrissy Carroll has no relevant disclosures to report regarding this program. She has certified that no conflict of interest exists for this program. View our disclosure policy.