Recorded Webinar: Nutrition Management of ADHD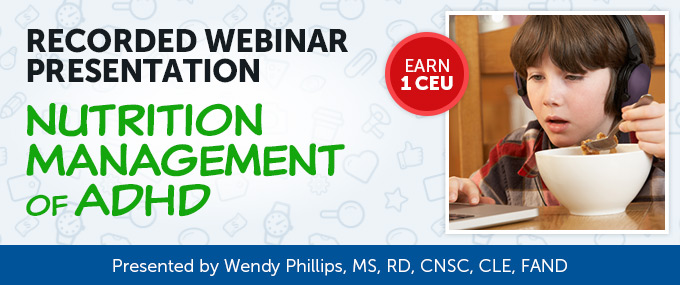 Suggested CDR Learning Codes: 3100, 5070, 5180, 6010; Level 2
Suggested CDR Performance Indicators: 8.3.1, 8.3.6, 10.4.4
Attention-Deficit/Hyperactivity Disorder (ADHD) is a prevalent childhood neurodevelopment disorder. The current practice is to manage ADHD with medications and possibly behavioral treatment programs.  Nutrition interventions are rarely considered as treatments for ADHD, even though recent research show promising results with supplementation of select nutrients.  Moreover, traditional behavioral treatment programs for ADHD rarely include nutrition-related behavior management components.  Increased awareness of the role that nutrition can play in the management of ADHD may promote the use of these valuable interventions to complement, not replace, medication management of ADHD.

Registered dietitians are uniquely qualified to work with the family to manage nutrition interventions for ADHD.  In this practical webinar, Wendy Phillips, MS, RD, CNSC, CLE, FAND, will review the scientific literature regarding nutrient supplementation and specialized nutrition interventions relating to ADHD. Attendees will be provided with practical, daily interventions for the family and person with ADHD as well as actionable solutions that RDs can provide to complement the family's values, patient care goals, and existing lifestyle. 
The live version of this webinar was presented by Wendy Phillips, MS, RD, CNSC, CLE, FAND, on Wednesday, June 13, 2017, at 2 pm EDT. This recorded version is approved for one hour of continuing education credit. RDs should list code 175 for this activity type.
Learning Objectives
After completing this continuing education course, nutrition professionals should be able to:
Explain the etiology of ADHD as it relates to nutrition interventions.
List 2 nutrients that may be recommended for supplementation.
Explain how nutrition-related research for children with ADHD is conducted.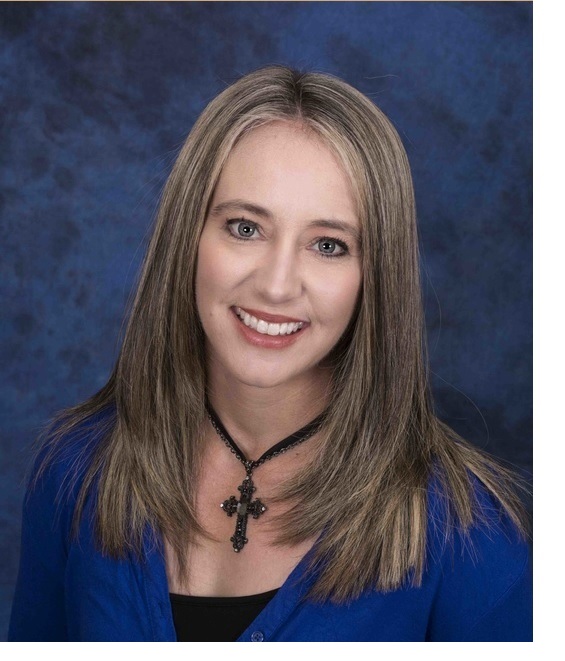 Wendy Phillips, MS, RD, CNSC, CLE, FAND, is a Division Director of Nutrition Support for Morrison Healthcare. She is the Policy & Advocacy Leader for the Clinical Nutrition Management Dietetic Practice Group for the Academy of Nutrition and Dietetics, and helps the public understand the impact of nutrition-related legislation on their health.
Wendy Phillips, MS, RD, CNSC, CLE, FAND, has no relevant disclosures to report. She has certified that no conflict of interest exists for this program. View our disclosure policy.