Recorded Webinar: Energy for Productivity and Peak Performance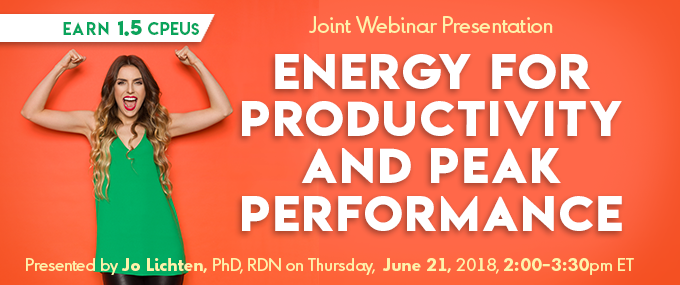 Suggested CDR Learning Needs Codes: 1120, 2110, 4000, 4060
Suggested CDR Performance Indicators: 6.3.11, 8.2.1, 8.2.4, 8.3.6
CPE Level 2
CDR Activity Type 175
Do you or your clients need caffeine to get going in the morning? Feel unfocused or sleepy mid-afternoon? Experience exhaustion upon returning home? Staying motivated to make dietary and other lifestyle changes is difficult to make when one is lacking energy. Yet, where does "energy" come from – and why do some people have more energy than others?

Dr. Jo®, author of REBOOT, will share the science behind energy for peak performance and offer recommendations for optimal energy management involving strategic shifts in the way we eat, think, move, and sleep to boost energy, focus, and productivity. This lively webinar will include science and guidance on both self-care for the RD and practical applications for their patients and clients!
The live version of this webinar was presented by Dr. Jo® Lichten, PhD, RDN, on Thursday, June 21, 2018 from 2-3:30 pm ET. This recorded version is approved for 1.5 hours of continuing education credit. RDs should list code 175 for this activity type.
Learning Objectives
After completing this continuing education course, nutrition professionals should be able to:
Discuss how circadian rhythms can influence the next day's performance -- and how to get quality sleep without spending more time in bed.
Examine how thoughts can trigger a physiologically-draining stress response -- and how changing thoughts can improve the situation, health, and energy level.
Describe how food provides energy for mental, emotional, and physical tasks.
Summarize how movement improves energy -- and what types of small movement can enhance productivity and focus.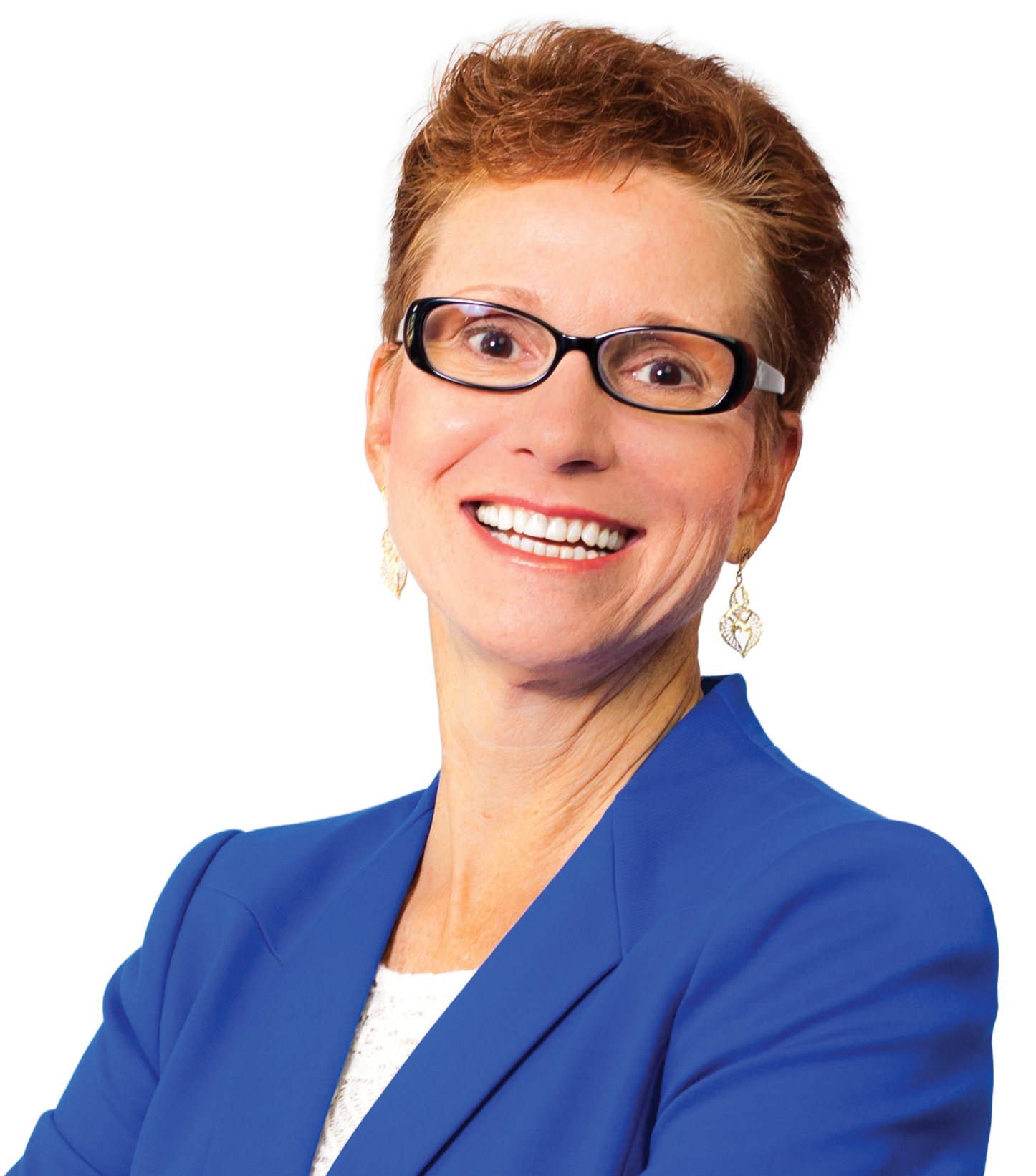 Dr. Jo® Lichten has been facinated with the study of energy ever since she lost hers during her years with an eating disorder. When her energy didn't come back after her recovery, she went searching for answers in the medical literature and in courses she took for her masters and doctorate. She recently reviewed over 1500 medical research articles during the writing of her latest book, Reboot - how to power up your energy, focus, and productivity. Jo has presented more than 1000 programs to companies and conventions. For seven years, she consulted with Johnson & Johnson Human Performance Institute helping business executives better manage their energy for peak performance.
Dr. Jo® Lichten, PhD, RDN, reports the following relevant disclosure: she previously served as a consultant to Johnson & Johnson Human Performance Institure. She has certified that no conflict of interest exists for this program. View our disclosure policy.
Required Hardware/software