Symposium Session: Navigating Food Fears and Disordered Eating in GI Conditions
Up to 23% of individuals with gastrointestinal (GI) disease have been shown to display disordered eating. Further, individuals with a history of an eating disorder are more prone to experiencing GI symptoms. In fact, up to 52% of eating disordered patients fit the criteria for irritable bowel syndrome (IBS).
When eating prompts gut symptoms, attempts to severely control diet for symptom management can lead to psychological and nutritional risk. Join Kate Scarlata as she explores the nuances and common relationships between food fears and disordered eating in patients living with GI disorders. A summary of the prevalence of disordered eating and eating disorders, including avoidant restrictive food intake disorder (ARFID), and emerging data on the impact of the global pandemic on incidence of disordered eating will be covered. Understanding how eating disorders can derail gut function and how GI conditions can trigger disordered eating is essential to best serve GI patients. It is critical that registered dietitians understanding the current standards for diagnosis and treatment of maladaptive eating, what screening tools to use in patients, as well as how new research may influence nutritional care in GI patients. 
This is not a webinar or course for purchase - this is a module for credit claiming for our 2023 Spring Symposium attendees and cannot be purchased or taken by non-attendees. These sessions are exclusive to our Symposium; however, the topics may be revisited in the future in the form of a webinar or self-study course.
Learning Objectives
After completing this continuing education activity, health care professionals will be better able to:
Explain the impact of disordered eating and eating disorders on gut function.
Describe prevalence of disordered eating and eating disorders in patients with GI conditions.
Identify three screening tools used for clients with disordered eating and/or eating disorders.
Kate Scarlata, MPH, RDN, LDN, is a US-based dietitian with over 30 years of experience. Kate's expertise is in gastrointestinal disorders and food intolerance, with a particular focus on the application of the low FODMAP diet for functional gut disorders. She was awarded the Outstanding Massachusetts Dietitian Award and recognized as Boston's Best Dietitian by Boston Magazine. Kate is the author of numerous books and articles on digestive health topics including the New York Times Best Seller, The 21 Day Tummy Diet. Her latest book is The Low FODMAP Diet Step by Step. Kate completed her postgraduate training at Brigham and Women's Hospital, a Harvard Medical School teaching affiliate, and her master's degree in public health at University of Massachusetts.
Kate takes pride in her advocacy work for people living with IBS via her IBelieveinyourStory campaign, an awareness campaign for IBS that supports patients sharing their lived experience with IBS and raising money for IBS research, and her EndHungerPain initiative, an awareness and fundraising campaign that has raised recognition of the extra challenges of food insecurity in those requiring a special diet.
Kate Scarlata, faculty for this educational event, is a consultant for QOL Medical and CDI-Commonwealth Diagnostics International and a board member/advisor for GI OnDemand. All relevant financial relationships listed for this individual have been mitigated. 
The planners for this educational activity have no relevant financial relationship(s) with ineligible companies to disclose. An "ineligible company" includes any entity whose primary business is producing, marketing, selling, re-selling, or distributing healthcare products use by or on patients.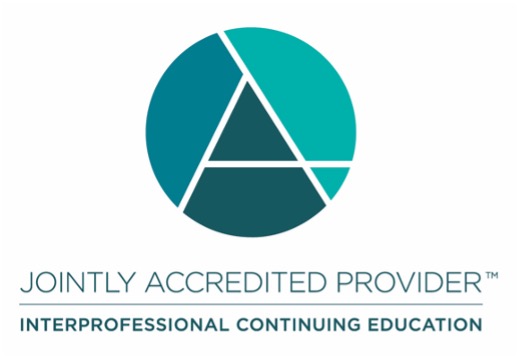 In support of improving patient care, Great Valley Publishing Company is jointly accredited by the Accreditation Council for Continuing Medical Education (ACCME), the Accreditation Council for Pharmacy Education (ACPE), and the American Nurses Credentialing Center (ANCC), to provide continuing education for the healthcare team. 
This activity will also award credit for dietetics (CDR CPEU). 
RDs and DTRs are to select activity type 102 in their Activity Log. Sphere and Competency selection is at the learner's discretion.