Recorded Symposium Session: 40 Years of the American Institute for Cancer Research: What It Means for Dietitians
Just over 40 years ago, the American Institute for Cancer Research (AICR) was founded based on what was then a radical idea: that everyday eating and lifestyle choices affect people's chances of getting cancer. Decades of research since then have changed the understanding of how cancer develops. The influence of diet and physical activity on cancer risk are now a part of virtually all major health-related lifestyle guidelines. And research offers new hope that people living with and beyond cancer can proactively make choices that help improve health outcomes. 
A new problem has developed: overwhelm. Today, lack of information is much less a problem than decades ago. People are now surrounded by often conflicting information. The public and other healthcare professionals rely on dietitians to help them make sense of what they hear from media and marketers, friends, and family. But it's easy for nutrition professionals to feel overwhelmed by information overload, too. 
Join Karen Collins, MS, RDN, CDN, FAND, for a session that will help dietitians find an easier – and better – way to provide the evidence-based answers and guidance people need, without scrambling to read up on every single study. Karen will look at how the AICR has developed recommendations on diet and physical activity choices based on what's recognized as the gold standard synthesis and interpretation of the best of accumulated scientific research. And she'll review what the recommendations mean for reducing cancer risk and increasing cancer survivorship. Leave this session with a clear sense of what's known today and how to share it with others.
Learning Objectives
After completing this continuing education activity, health care professionals will be better able to:
Explain progress in focus and results of research on diet, physical activity, and cancer risk in the decades since declaration of the "War on Cancer."
Identify the current American Institute for Cancer Research (AICR) recommendations on diet, weight, and physical activity, and describe the strength of evidence behind them.
Summarize growth in understanding of the relationships between diet, body composition, and physical activity with cancer survivorship and in cardio-oncology that are changing the landscape of cancer care, and why so many questions remain unanswered. 
Develop language and talking points to accurately address common questions and misunderstandings about diet and physical activity to reduce cancer risk and support cancer survivorship.
 
Karen Collins is a registered dietitian nutritionist whose tagline – "Taking Nutrition from Daunting to Doable"TM – highlights her focus on helping people cut through the confusion of nutrition headlines. A variety of organizations call on Karen as a consultant, speaker and writer who can translate current science for healthcare professionals and the public. Among her most visible consultant roles, Karen has served as Nutrition Advisor to the American Institute for Cancer Research (AICR) for almost all of its 40 years. 
A Fellow of the Academy of Nutrition and Dietetics, Karen has authored and co-authored several peer-reviewed book chapters and research summaries for health professionals, covering cancer prevention guidelines and their intersection with cardiovascular health. She has also penned over 2,000 nutrition-related articles for the public and writes for the AICR blog. 
In 2019, Karen received AICR's first Distinguished Service Award, noting her expertise in translating nutrition research into empowering, evidence-based messages. Karen publishes reviews putting nutrition research in perspective on her own website, KarenCollinsNutrition.com, and is creator of the dietitians-only Daunting to Doable Nutrition Pro Circle membership program.
The faculty and planners for this educational activity have no relevant financial relationship(s) with ineligible companies to disclose. An "ineligible company" includes any entity whose primary business is producing, marketing, selling, re-selling, or distributing healthcare products use by or on patients.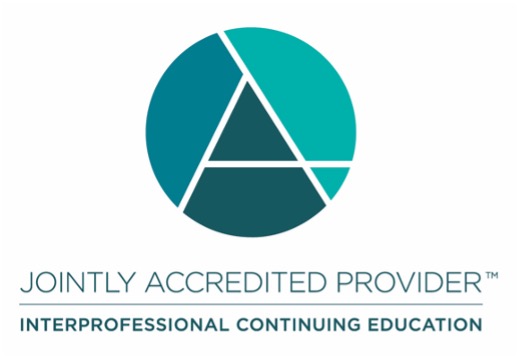 In support of improving patient care, Great Valley Publishing Company is jointly accredited by the Accreditation Council for Continuing Medical Education (ACCME), the Accreditation Council for Pharmacy Education (ACPE), and the American Nurses Credentialing Center (ANCC), to provide continuing education for the healthcare team. 
This activity will also award credit for dietetics (CDR CPEU). 
RDs and DTRs are to select activity type 102 in their Activity Log. Sphere and Competency selection is at the learner's discretion.