Recorded Symposium Session: The 5-Flavored Case for Food as Medicine
Diet quality is now established as the single leading predictor of premature death in modern countries. However, the Food as Medicine (FaM) nutritional approach is still in its infancy and has yet to be established as a primary strategy to mitigate and/or reverse diet-related disease. A major challenge has been the ability to quantify the potential return on investment (ROI) of FaM interventions because they are largely limited by a lack of data.
In this session, Dr. David Katz will explore what FaM is, its potential for impacting health outcomes, how it is measured, and the role of the RDN. Published case studies, clinical trials, public health programs, and other interventions will be presented, as well as a novel tool that can predict ROI of FaM interventions.
Learning Objectives
After completing this continuing education activity, health care professionals will be better able to:
Define "diet quality" and how it relates to chronic disease risk and healthcare costs.
Explain Food as Medicine (FaM) concepts, goals, acceptance, and applicability in nutrition science.
Detail the evidence-based literature on FaM programs and interventions.
Summarize the challenges of measuring the ROI (in both health and economic terms) of lifestyle interventions.
Apply the principles of a novel ROI tool to estimate health care cost savings in a sample population undergoing a FaM intervention.
David L. Katz, MD, MPH, FACPM, FACP, FACLM, is a specialist in Internal Medicine, Preventive Medicine/Public Health, and Lifestyle Medicine, with particular expertise in nutrition. He earned his BA at Dartmouth College, his MD at the Albert Einstein College of Medicine, and his MPH from the Yale University School of Public Health. He completed sequential residency training and board certification in Internal Medicine and Preventive Medicine/Public Health. 
Dr. Katz is the founder and former director of Yale University's Yale-Griffin Prevention Research Center, where he secured and managed roughly $40m in research funding. He's the Past President of the American College of Lifestyle Medicine, the President and Founder of the non-profit True Health Initiative; and Founder and CEO of Diet ID, Inc. He is a Fellow of the American College of Preventive Medicine, the American College of Physicians, the American College of Lifestyle Medicine, and Morse College, Yale University.  
The recipient of numerous awards for teaching, writing, and contributions to public health, Dr. Katz was a 2019 James Beard Foundation Award nominee in health journalism, has been a widely supported nominee for the position of US Surgeon General, and has received three honorary doctorates. His most recent book, How to Eat, co-authored with Mark Bittman, was a 2021 IACP Awards finalist. Dr. Katz has an extensive media portfolio, having served as a nutrition columnist for O, the Oprah Magazine; an on-air contributor for ABC News/Good Morning America, and with appearances on most major news programs and contributions to most major magazines and leading newspapers, including op-eds in the New York Times and Wall Street Journal. He is one of the original 150 "Influencers" selected by LinkedIn and has a social media following of nearly one million. He holds multiple US patents, has over 200 peer-reviewed publications, has published many hundreds of online and newspaper columns, and has authored or co-authored 19 books to date, including multiple editions of leading textbooks in nutrition, preventive medicine, and epidemiology. His career-long focus has been the translation of science into action for the addition of years to life and life to years, and on the confluence of human and planetary health. Dr. Katz has presented at conferences in all 50 US states and in multiple countries on six continents, and he has been recognized by peers as the "poet laureate of health promotion." Dr. Katz and his wife, Catherine, live in Connecticut. They have five grown children.
David L. Katz, MD, MPH, FACPM, FACP, FACLM, faculty for this educational event, is a consultant for Adaptive Health and the owner of Diet ID. All relevant financial relationships listed for this individual have been mitigated.
The planners for this educational activity have no relevant financial relationship(s) with ineligible companies to disclose. An "ineligible company" includes any entity whose primary business is producing, marketing, selling, re-selling, or distributing healthcare products use by or on patients.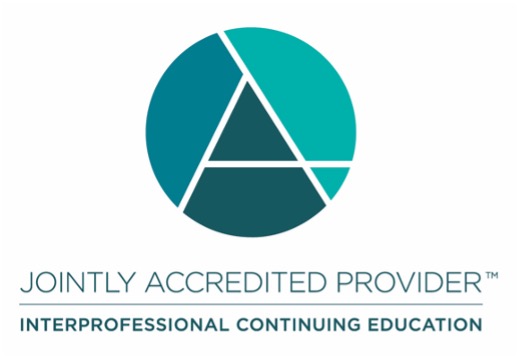 In support of improving patient care, Great Valley Publishing Company is jointly accredited by the Accreditation Council for Continuing Medical Education (ACCME), the Accreditation Council for Pharmacy Education (ACPE), and the American Nurses Credentialing Center (ANCC), to provide continuing education for the healthcare team. 
This activity will also award credit for dietetics (CDR CPEU). 
RDs and DTRs are to select activity type 102 in their Activity Log. Sphere and Competency selection is at the learner's discretion.