Recorded Symposium Session: Dietitians to the Rescue
Academic research can be complicated to decipher and translate into messages that are accurate and reflective of the current scientific body of evidence. Dietitians are constantly inundated with new research alongside sensational media headlines and self-proclaimed "experts" touting remarkable "science-backed" claims. In a sea of new and emerging information, trained dietitians are increasingly the first line of defense for combatting nutrition quackery and providing evidence-based messages to consumers. However, akin to nutrition quackery, identifying high-quality research and being able to extract and translate new findings into messaging that is reflective of the totality of evidence to date can be quite the task at hand. Various research designs present a diverse array of strengths and limitations. Even differences in how data is statistically analyzed often affects the outcome of research.
In this session, Taylor Wallace will review various study design elements and their utility, discuss how to effectively interpret strengths and limitations of research, and illustrate tactics to effectively squash nutrition quackery through the assembly of truthful, straightforward messages for patients and the mainstream media.
Learning Objectives
After completing this continuing education activity, health care professionals will be better able to:
Identify nutrition quackery.
Review various types of research studies and their strengths and limitations.
Interpret how various research designs inform our knowledge of nutrition.
Taylor C. Wallace, PhD, CFS, FACN, is Principal and CEO at the Think Healthy Group and a Professor in the Department of Nutrition and Food Studies at George Mason University. His academic research interests are nutritional interventions to promote health and prevent health and the onset of chronic disease.
Dr. Wallace has a PhD and an MS in Food Science and Nutrition from The Ohio State University and a BS in Food Science from the University of Kentucky. He operates the popular food and nutrition blog, www.DrTaylorWallace.com, is a member of Forbes Health Advisory Board, and a regular guest commentator in the mainstream media, regularly seen on the Dr. Oz Show, The Doctors, CBS, The Good Dish, and NBC4 Washington. He is a fellow of the American College of Nutrition and is the 2015 recipient of the Charles A. Regus Award, given by the American College of Nutrition for original research and innovation in the field of nutrition. Dr. Wallace is a Senior Fellow of the Center for Magnesium Education and Research, the editor-in-chief of the Journal of the Dietary Supplements, deputy editor-in-chief of the Journal of the American College of Nutrition, nutrition section editor of Annals of Medicine, the editor of seven academic textbooks, author of over 75 peer-reviewed manuscripts and book chapters, and author of the cookbook, Sizzling Science. The Huffington Post calls Dr. Taylor Wallace "the nation's premier food and nutrition guru."
The faculty and planners for this educational activity have no relevant financial relationship(s) with ineligible companies to disclose. An "ineligible company" includes any entity whose primary business is producing, marketing, selling, re-selling, or distributing healthcare products use by or on patients.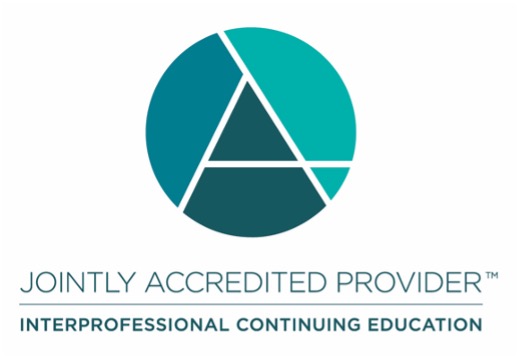 In support of improving patient care, Great Valley Publishing Company is jointly accredited by the Accreditation Council for Continuing Medical Education (ACCME), the Accreditation Council for Pharmacy Education (ACPE), and the American Nurses Credentialing Center (ANCC), to provide continuing education for the healthcare team. 
This activity will also award credit for dietetics (CDR CPEU). 
RDs and DTRs are to select activity type 102 in their Activity Log. Sphere and Competency selection is at the learner's discretion.