Recorded Symposium Session: What Should the RDN Do For the 96 Million Adults with Prediabetes?
Each new set of statistics is worse than the previous. The latest numbers show that approximately 96 million adults in the US have prediabetes, the leading cause of type 2 diabetes and a major risk factor for coronary artery disease. More than 1 in 3 adults has prediabetes, and as such, every RDN who works with adults in the general population is likely working with people with prediabetes, though the majority are unaware that they have high blood sugar levels. The primary goal of lifestyle intervention has been to prevent type 2 diabetes. But is that enough?
Research shows that prediabetes in not a benign condition, as people with prediabetes have higher-than-average rates of both microvascular and macrovascular disease. Instead of aiming to prevent diabetes, should we help people to reverse prediabetes and return to normoglycemia to stop the ongoing ravages of the body? In this session, Jill Weisenberger examines the current state of scientific knowledge of the pathophysiology of prediabetes and the results of diabetes prevention and prediabetes reversal studies in various parts of the world. Learn to identify aspects of prediabetes that go beyond blood sugar levels and use your knowledge of the disease process to individualize lifestyle change plans.
Learning Objectives
After completing this continuing education activity, health care professionals will be better able to:
Describe the disease process from insulin resistance with normal blood glucose levels to blood glucose levels in the prediabetes range and into the diabetes range.
Identify three lifestyle intervention strategies beyond weight loss that are shown to help reverse prediabetes. 
Explain three or more complications of prediabetes. 
Counsel clients on the legacy effect of prior positive lifestyle habits.
Jill Weisenberger, MS, RDN, CDCES, CHWC, FAND, is recognized internationally for her expertise in nutrition, diabetes, and prediabetes. She is the author of several books, including Prediabetes: A Complete Guide, now in its second edition. In addition to holding credentials as a registered dietitian nutritionist and certified diabetes care and education specialist, Jill is also a certified health and wellness coach. She's worked as a nutrition counselor, diabetes educator and a health coach in the hospital, research, and private practice settings.   
Through writing, speaking, blogging, developing recipes, and working with the media, Jill empowers people to grab control of their health - one lifestyle habit at a time. She's an editorial advisor for Today's Dietitian Magazine and ADCES in Practice Journal, a journal for diabetes educators, and a contributor to a number of other publications. Additionally, she is a consultant and spokesperson to the food industry, a resource to the media and an engaging, on-point speaker.    
Jill is an active member of the Academy of Nutrition and Dietetics, the Association of Diabetes Care and Education Specialists, and the American Diabetes Association. If Jill's not tethered to her computer or otherwise working, you might find her in the kitchen cooking up something nutritious and delicious. Other times she's out jogging, kayaking, keeping up with her daughters, goofing off with her dog, or simply trying to sneak some quiet time with her husband.
The faculty and planners for this educational activity have no relevant financial relationship(s) with ineligible companies to disclose. An "ineligible company" includes any entity whose primary business is producing, marketing, selling, re-selling, or distributing healthcare products use by or on patients.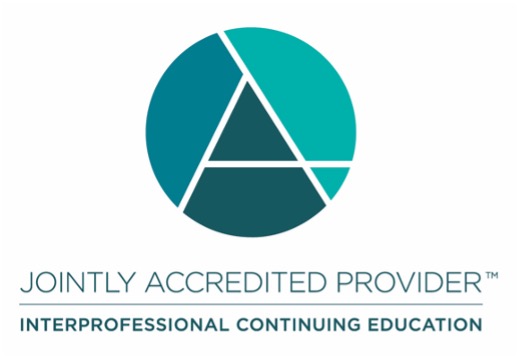 In support of improving patient care, Great Valley Publishing Company is jointly accredited by the Accreditation Council for Continuing Medical Education (ACCME), the Accreditation Council for Pharmacy Education (ACPE), and the American Nurses Credentialing Center (ANCC), to provide continuing education for the healthcare team. 
This activity will also award credit for dietetics (CDR CPEU). 
RDs and DTRs are to select activity type 102 in their Activity Log. Sphere and Competency selection is at the learner's discretion.