Recorded Symposium Session: Incorporating the Future of Nutrition Into Your Practice: Nutrigenomics
Nutrigenomics is the study of how food affects a person's genes and how a person's genes affect the way the body responds to food. Nutrigenomics is used to understand how genes and diet together may affect a person's health, and there are tremendous opportunities for dietitians when it comes to understanding and incorporating this new area into their practice. Mascha Davis and Ginger Hultin will show RDs how they can build their business and support their clients through this new technology, and that genomics is the future of personalized nutrition!
Learning Objectives
After completing this continuing education activity, health care professionals will be better able to:
Define nutrigenomics and how it's different from working with medical genetics.
Explain the role of nutrigenomics in dietetics including current uses and limitations.
List three genetic single nucleotide polymorphisms (SNPs) that dietitians can use to counsel clients on to create positive behavior change. 
Describe three ways that RDs can incorporate nutrigenomics in their practices, support their clients' health, and build their business.
Mascha Davis, MPH, RDN, is a nationally recognized registered dietitian nutritionist, humanitarian, and founder of Nomadista Nutrition, a private nutrition practice based in Los Angeles. Her writing and expertise have been featured in numerous publications and media outlets including TIME, CNN, Newsweek, the Washington Post, ABC news, Men's Health Magazine, Women's Health, Mind Body Green, Bustle, Refinery29, PopSugar Fitness, Reader's Digest, and many more. 
In her private practice, Mascha uses an evidence-based approach and nutrigenomics to help her clients optimize their health, manage chronic conditions, and achieve a healthy weight. In addition, she provides nutrition consulting services to start-ups and corporations. In 2016, Mascha gave a TEDx talk about her international humanitarian work in Africa, where she spent five years working on programs for the treatment and prevention of malnutrition in women and children. Her nutrition tips, health advice, and recipes can be found on her Instagram account @nomadista_nutrition and her blog at nomadistanutrition.com. Her book, Eat Your Vitamins, is available online and in bookstores nationwide.
Ginger Hultin, MS, RDN, CSO, is a Seattle-based Registered Dietitian Nutritionist and owner of the concierge, virtual nutrition practice Ginger Hultin Nutrition where she helps clients with complex health conditions through an integrative approach. She specializes in anti-inflammatory diets for integrative oncology nutrition, people with gastrointestinal disease, and autoimmune issues.
Ginger serves as adjunct clinical faculty at the Bastyr Center for Natural Health in Seattle. She is the director of communications at the Washington State Academy of Nutrition and Dietetics, a past Spokesperson for the Academy of Nutrition and Dietetics, and past-president of both the Greater Seattle Dietetic Association and the Chicago Academy of Nutrition and Dietetics. Ginger is an expert advisory board member for the non-profit Team Survivor Seattle and a nutrition expert advisor for the Arthritis Foundation. She was awarded Emerging Dietetic Leader in Washington, 2020, and has authored two nutrition books: Anti-Inflammatory Diet Meal Prep and the How to Eat to Beat Disease Cookbook. She is a graduate of the University of Washington and Bastyr University and is currently pursuing her doctorate of clinical nutrition at the University of North Florida.
Mascha Davis, faculty for this educational activity, is a social media influencer for Pure Synergy. All relevant financial relationships listed for this individual have been mitigated.
Ginger Hultin, faculty for this educational activity, has no relevant financial relationship(s) with ineligible companies to disclose.
The planners for this educational activity have no relevant financial relationship(s) with ineligible companies to disclose. An "ineligible company" includes any entity whose primary business is producing, marketing, selling, re-selling, or distributing healthcare products use by or on patients.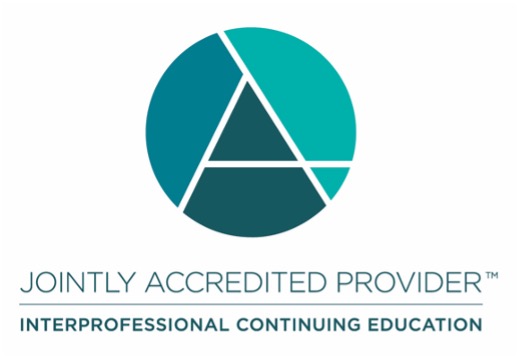 In support of improving patient care, Great Valley Publishing Company is jointly accredited by the Accreditation Council for Continuing Medical Education (ACCME), the Accreditation Council for Pharmacy Education (ACPE), and the American Nurses Credentialing Center (ANCC), to provide continuing education for the healthcare team. 
This activity will also award credit for dietetics (CDR CPEU). 
RDs and DTRs are to select activity type 102 in their Activity Log. Sphere and Competency selection is at the learner's discretion.