Recorded Symposium Session: TikTok Made Me Eat It: How RDNs Can Empower Consumers to Eat Better by Creating Short Videos
To remain relevant, dietitians in every sphere of practice can benefit from using all methods of story-telling media to communicate food and nutrition topics to patients and consumers. Short videos on TikTok and Instagram are igniting new food, diet, and eating trends. In fact, Tiktok had more traffic than Google in 2021 and is showing no signs of slowing down!
In this session, join Rosanne Rust and Liz Weiss as they explore the impact that TikTok and Instagram reels are having in the food and nutrition space, and encourage all dietitians, even the faint-hearted, to begin creating content. The dietitian duo will show attendees how to create a niche, compose short videos, employ best practices for growing an engaged following, and start posting more regularly on these social platforms.
Learning Objectives
After completing this continuing education activity, health care professionals will be better able to:
Describe how short video media is influencing the food buying, cooking, and eating habits of your patients and everyday consumer alike. 
Demonstrate an understanding of the first steps to creating an engaging TikTok or Instagram account. 
Apply the three key components to creating short, fun, impactful, and educational videos using a personalized template for success on these platforms.
Rosanne Rust, MS, RDN, is an internationally recognized nutrition expert and author, blogger, and fact finder. Owner of Rust Nutrition Services, she provides a variety of nutrition communication services to the food industry and science-based organizations. She offers freelance communications work via her Chew the Facts® brand, crafting food and nutrition content for consumers that help them turn confusion into clarity and mistrust into confidence.
Words are her jam. To that end, Rosanne has published several consumer books including Zero Waste Cooking For Dummies® and the 2nd edition of DASH Diet For Dummies®. She's a contributing writer to Today's Dietitian Magazine and has written textbook chapters and more, including a chapter in Communicating Nutrition: The Authoritative Guide. Currently living in Venice, Florida, Rosanne received the Keystone Award from the Pennsylvania Academy of Nutrition for her career achievements during her 30 years working in Pennsylvania. Find her on TikTok, Instagram, and Twitter @chewthefacts or visit her website at www.rustnutrition.com.   
Liz Weiss, MS, RDN, is the voice behind the food and nutrition blog, Liz's Healthy Table and the podcast, EAT, DRINK, LIVE LONGER. She has written several cookbooks including Color, Cook, Eat!, No Whine with Dinner, and The Moms' Guide to Meal Makeovers. Liz is a sought-after speaker, spokesperson, TV personality, and cooking instructor, and she's a contributor to Today's Dietitian Magazine, a recipe contributor to the American Institute for Cancer Research, and a 2021/2022 Have A Plant® Ambassador.
A pioneer in the world of social media and podcasting, her first show, Cooking with the Moms, was launched in 2008 and ran for nearly 10 years and 300 episodes. Liz's newest show, EAT, DRINK, LIVE LONGER, was launched in 2022 and aims to unlock the secrets to the fountain of youth, one delicious bite at a time.
Liz was the 2015 recipient of the Academy of Nutrition and Dietetics prestigious Media Excellence Award. You can find Liz's blog at lizshealthytable.com/blog, her podcast at lizshealthytable.com/podcast, on her website at lizshealthytable.com, and on TikTok (@nutritionbyliz), Instagram (/LizWeiss), Facebook (/LizsHealthyTable), Twitter (@LizWeiss), and Pinterest (/lizshealthytable). 
The faculty and planners for this educational activity have no relevant financial relationship(s) with ineligible companies to disclose. An "ineligible company" includes any entity whose primary business is producing, marketing, selling, re-selling, or distributing healthcare products use by or on patients.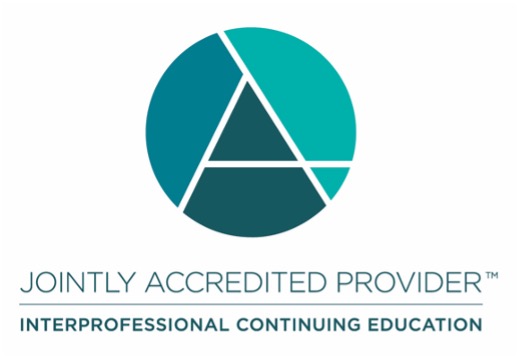 In support of improving patient care, Great Valley Publishing Company is jointly accredited by the Accreditation Council for Continuing Medical Education (ACCME), the Accreditation Council for Pharmacy Education (ACPE), and the American Nurses Credentialing Center (ANCC), to provide continuing education for the healthcare team. 
This activity will also award credit for dietetics (CDR CPEU). 
RDs and DTRs are to select activity type 102 in their Activity Log. Sphere and Competency selection is at the learner's discretion.