Webinar: Primed to Thrive: Guidelines for a Plant-Based Pregnancy (Part 1)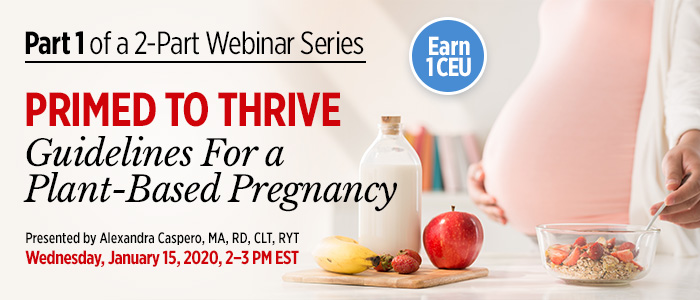 Suggested CDR Learning Needs Codes: 2090, 4130, 5310, 8100
Performance Indicators: 8.1.4, 8.3.6, 10.4.4, 13.2.3
CPE Level 2
CDR Activity Type 171
This webinar took place on January 15, 2020 from 2-3 p.m. EST.
The benefits of a plant-rich diet are well established and increasingly people are choosing plant-based eating patterns. These diets are not only safe but research shows they are likely beneficial for pregnant women and their growing babies. Mothers and babies have specific needs, however, that must be met in order to ensure a successful pregnancy and thriving newborn.

In part one of this two-part webinar series, Alexandra Caspero, MA, RD, CLT, RYT, will teach dietitians about nutrients of concern for a plant-based pregnancy, and how to optimize such diets to meet the needs of mothers and their babies. Alex will cover dietary interventions for common pregnancy-related symptoms and simple strategies for increasing plant-based foods in a pregnancy diet.


 
Learning Objectives
After completing this continuing education course, nutrition professionals should be able to:
Understand and describe 3 benefits of a plant-based diet for pregnant women and their babies.
Identify 5 nutrients of concern for pregnant women.
Detail 5 ways to include and enhance nutrients of concern in a plant-based diet.
Describe strategies for easing pregnancy-related symptoms with plant-based foods.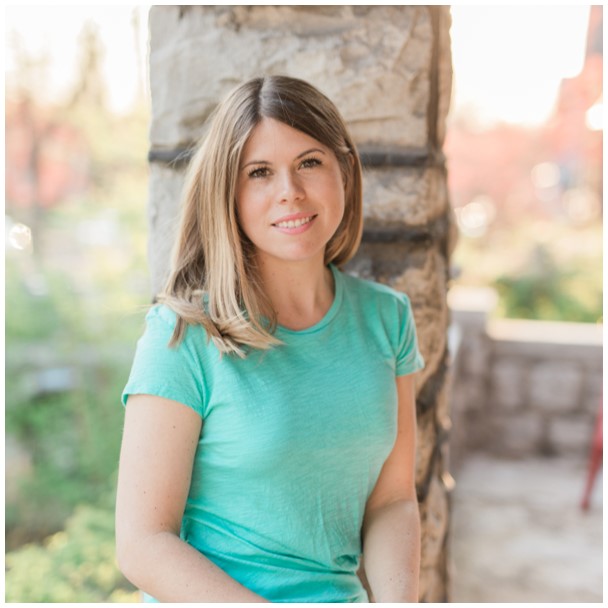 Alexandra Caspero MA, RD, CLT, RYT, is owner of Delish Knowledge and author of Fresh Italian Cooking for the New Generation. As a dietary consultant and spokesperson, she works with like-minded companies to develop nutrition communication strategies, corporate wellness programs, food photography, videography and recipes.
Her award-winning blog, Delish Knowledge, focuses on making whole-food, vegetarian eating deliciously simple. Alex's work has also appeared in numerous national publications including Women's Health, Forbes, Washington Post and Food Network. Additionally, she is the co-author of Joyful Eating, Nourished Life, which helps others discover a happier, healthier relationship with food and their body.
Alexandra Caspero MA, RD, CLT, RYT, has the following relevant disclosures to report: consultant for HUM Nutrition and Nordic Naturals; other financial and material support has been received from Pacific Foods, S&W Beans, Clif Bar, Bob's Red Mill, and Little Potato Company. View our disclosure policy.
Required Hardware/software
Ensure your browser's cookies are enabled in order for the GoToWebcast software to function properly.