Webinar: Be a Champion for School Wellness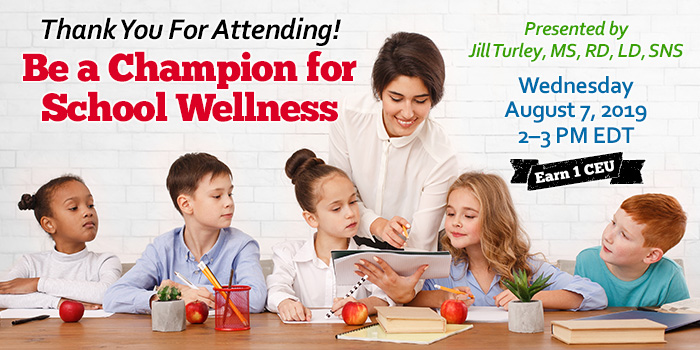 Suggested CDR Learning Needs Codes: 4010, 4040, 8010, 8110
Suggested CDR Performance Indicators: 3.3.5, 8.1.4, 9.1.1, 12.1.3
CPE Level 2
CDR Activity Type 171
This webinar was presented by Jill Turley, MS, RD, LD, SNS, on Wednesday, August 7, 2019 from 2-3 p.m. ET.
In this interactive webinar, Jill discusses what school wellness encompasses and how you can be a champion for school health in both the educational community and your community at large. Learn about what comprehensive school wellness looks like, how federally-required nutrition standards and local wellness policies impact school wellness programming, the nutrition specifics of building a quality, consistent and exciting school wellness program, and how RDs from all disciplines can support school wellness. 
Learning Objectives
After completing this continuing education course, nutrition professionals should be able to:
Understand and describe federally-required nutrition standards and local wellness policy components.
Identify at least two components of school wellness for which dietitians can be champions in their communities.
Implement at least one action step that supports school wellness.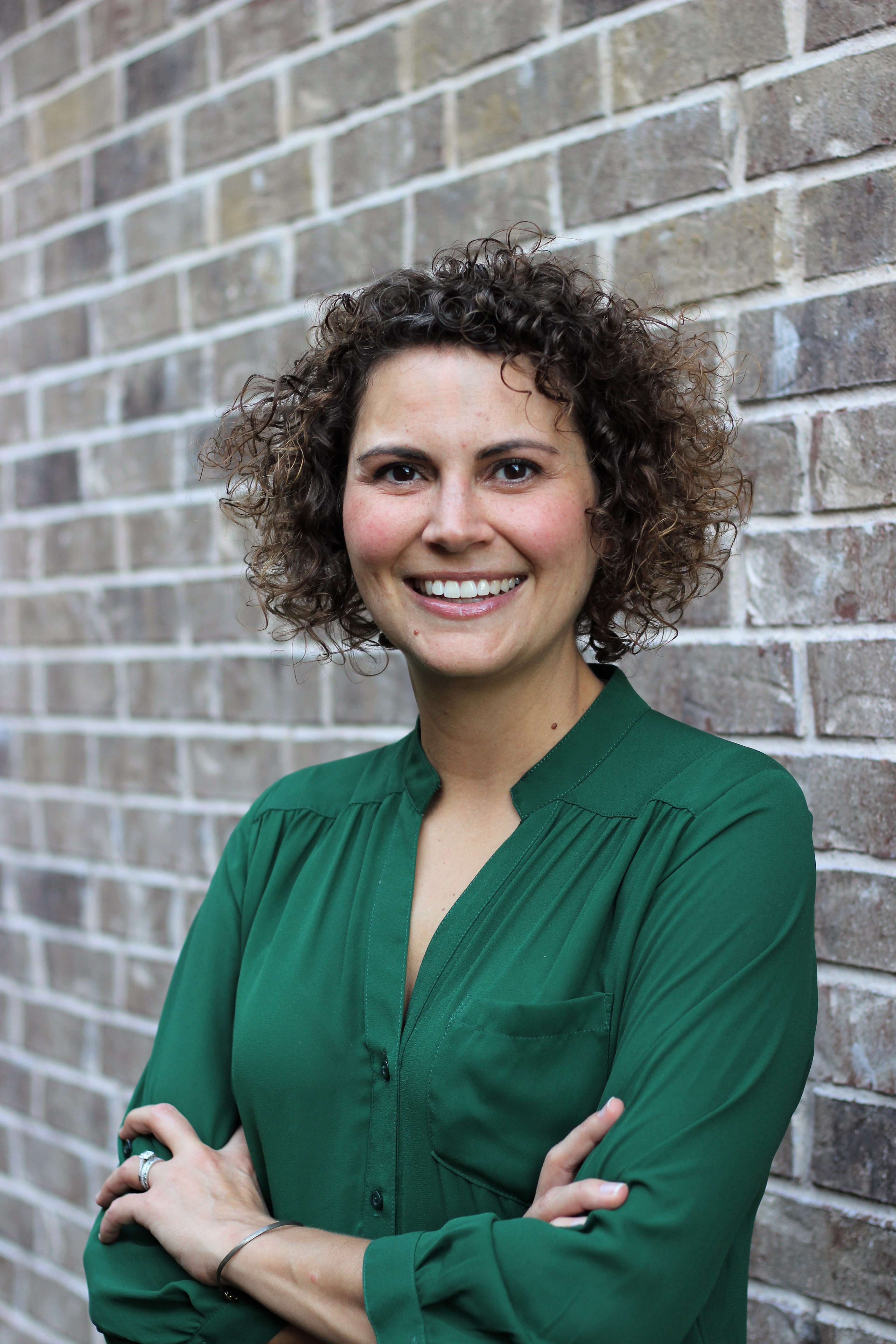 Jilly Turley, MS, RD, LD, SNS, is a Registered Dietitian with a talent for simplifying complex science into easy bites for real life. She is an experienced trainer and speaker with a background in school wellness, the food and beverage industry, and non-profit organizations. She spent the first half of her career in the food industry providing innovation, ideation, and marketing support to the K-12 sales channel and delivering professional development to school nutrition professionals. Jill then served as a National Nutrition Advisor subject matter expert, and thought leader for the Alliance for a Healthier Generation, delivering impactful and engaging training and professional development and creating tools and resources for school and out-of-school time audiences around the country.
Jill's areas of expertise in school health include food and nutrition, policy, employee well-being, and sleep. Jill co-founded Real Noshes, a food and nutrition consulting team, and Argunas Consulting, specializing in high-quality training and coaching to help speakers, trainers and educators shine in front of a crowd.
Jill Turley, RD, has no relevant disclosures to report regarding this program. She has certified that no conflict of interest exists for this program. View our full disclosure policy here.