Webinar: Shifting Our Clients' Focus from Weight to Wellbeing: The Essential Role of Self-compassion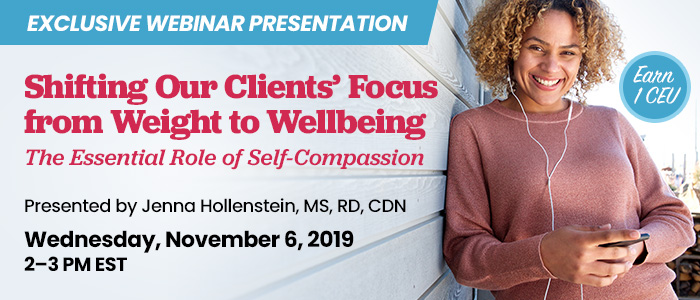 Suggested CDR Learning Needs Codes: 4040, 5200, 6010, 6020
Performance Indicators: 8.1.4, 8.4.5, 9.4.5, 9.6.1
CPE Level: 2
CDR Activity Type 171
Despite the body positivity movement and the significant evidence supporting the role of intuitive eating and emphasizing wellbeing over weight, in many ways practicing these attuned approaches in a weight-obsessed world is no easier for our clients. Images and messages supporting weight loss abound from medical professionals, insurance companies, and direct-to-consumer sales from the diet industry, not to mention input from family members, friends, and colleagues.
Join Jenna Hollenstein, MS, RD, CDN for an interactive webinar on Wednesday, November 6, 2019 from 2-3 p.m. EST as she discusses how to navigate this cognitive dissonance with extreme resilience and gentleness. A self-compassion practice allows individuals to acknowledge, tolerate, and accept difficult emotions while maintaining allegiance to the approach they know aligns with their own true wellness. Jenna will briefly review the evidence supporting the paradigm that prioritizes wellness over weight; she will identify the essential nature of a self-compassion practice with an approach that prioritizes wellbeing over weight; and will provide participants with practical exercises to begin practicing self-compassion on their own, for themselves, and for their clients. 
Learning Objectives
After completing this continuing education course, nutrition professionals should be able to:
Define at least three reasons self-compassion is an essential component of the attuned eating/wellbeing over weight approach.
Identify the three components of self-compassion.
Decipher between self-compassion and self-esteem.
Learn how to convert self-critical statements into self-compassionate declarations.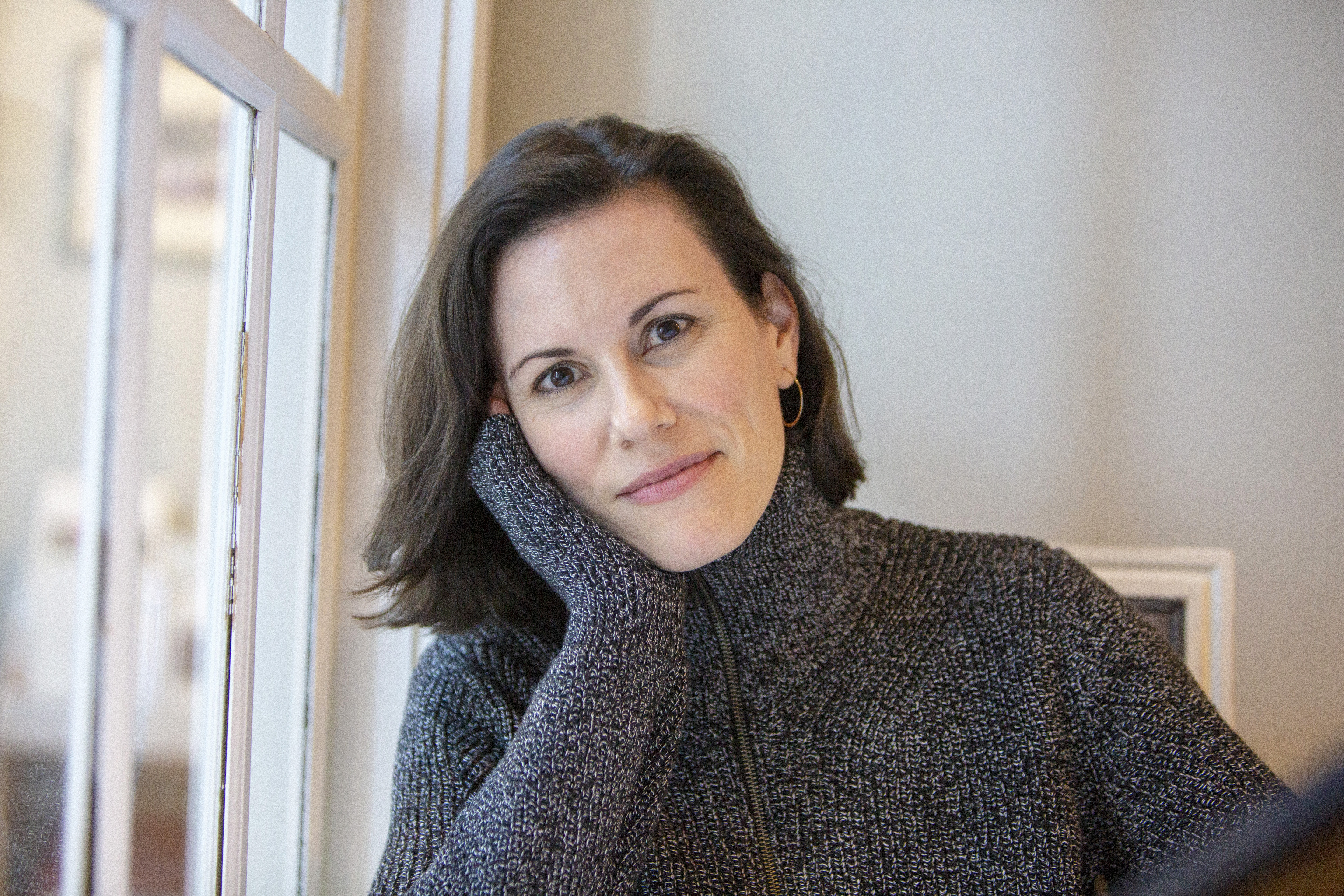 Jenna Hollenstein, MS, RDN, CDN, is a non-diet dietitian who helps people struggling with chronic dieting, disordered eating, and eating disorders. She uses a combination of intuitive eating, mindfulness techniques, and meditation to help her clients move toward greater peace, health, and wellness. Jenna's private practice is located in New York City, where she consults with clients in person and virtually.
Jenna is a Registered Dietitian Nutritionist (RDN) and a Certified Dietitian Nutritionist (CDN) in New York State. She has a Bachelor's degree in Nutrition from Penn State, a Master's degree in Nutrition from Tufts University, is a Certified Intuitive Eating Counselor and an Open Heart Project meditation guide. In 2018, Jenna joined the board of The Center for Mindful Eating. Jenna teaches at mindfulness retreats in the United States and France. She has been featured in U.S. News & World Report, Health, Mindful, Vogue, Elle, Glamour and on Fox News. Jenna is the author of Understanding Dietary Supplements, a handy guide to the evaluation and use of vitamins, minerals, herbs, and botanicals for both consumers and clinicians, and the memoir Drinking to Distraction. Her third book, Eat to Love: A Mindful Guide to Transforming your Relationship with Food, Body, and Life, was released in January, 2019.
The presenter has the following relevant disclosures to report: board member of the Center for Mindful Eating; contractor for the Open Heart Project. The presenter certifies that no conflict of interest exists for this program. View our disclosure policy.
Required Hardware/software
Ensure your browser's cookies are enabled in order for the GoToWebcast software to function properly.